In our weekly digest, find all of the stories you might have missed. Read on for the announcements crossing the BOH news desk this week.
BUSINESS TALK
Following news of staff reductions two weeks ago, sources tell BOH that another round of layoffs took place at Robert Allen Duralee Group on Friday, including major cuts to the design and product management teams. RAD Group declined to comment.
Last week, New York editor in chief Adam Moss announced that he will step down in March after 15 years with the magazine. "It has been, as Wendy Goodman would say, beyond, but it is now time," Moss, age 61, said in a farewell memo to staff. "Experience is good, but after a while every institution needs a blood transfusion ... I leave with great apprehension, but all of it is personal—I love this place, and I'm not entirely sure what I'm going to do next." David Haskell, current deputy editor, will succeed him.
Also retiring in March is Steve Lacy, former CEO and current executive chairman of Meredith Corp., reported the Des Moines Register. He'll remain on the board, but in a non-executive role. His retirement will come right after he turns 65, a tradition for the company. Lacy was with Meredith for more than two decades.
It seems that retail executives and consumers disagree on their ideas about the ideal shopping experience. According to a new survey of 1,200 consumers and 400 retail executives in the U.S., U.K. and Australia, 73 percent of executives believe that "the overall environment in retail stores has become more inviting in the last five years," but only 45 percent of consumers agree. And while 98 percent of retail executives believe engaging with customers on social media helps strengthen ties, only 12 percent of consumers think it has a significant impact. Instead, the most popular brick-and-mortar retail features for consumers are a simple layout, inventory consistent with what's online, and self-checkout kiosks. The study was conducted by cloud computing company Oracle NetSuite, market research firm Wakefield Research and retail consultant Bob Phibbs.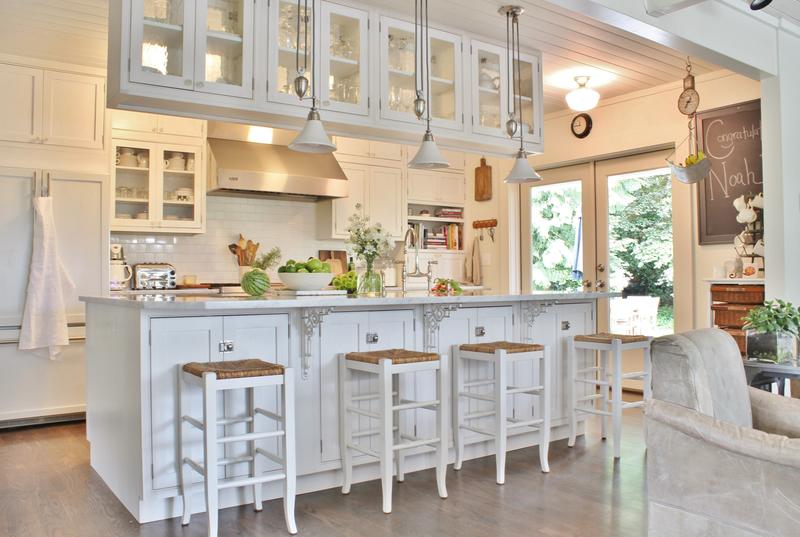 Kimberley Bryan, courtesy of Houzz
Houzz reported the results of a new study finding that homeowners who choose to leave their homes during kitchen renovations are three times likelier to report extreme stress. (This, of course, comes as no surprise to designers.) Other noteworthy findings point to a the popularity of high-tech faucets, black stainless steel appliances and an interest in accommodating for future disabilities (via features like more space, in-cabinet lighting, touch-free faucets and wall ovens).
In what is perhaps its only similarity to Natuzzi, Pier 1 Imports Inc. is now under the watch of the New York Stock Exchange, following a warning that the company is no longer in compliance with one of its rules, reported the Associated Press. The NYSE requires companies to maintain an average closing share price of at least $1 over a 30-day trading period.
OPENINGS, AUCTIONS AND EVENTS
During its Masters Week from January 25 to February 2, Sotheby's will host an auction titled "The Female Triumphant," which includes art by 14 female artists of the 16th through 19th centuries. "My biggest fear when we were first working on the idea was that we wouldn't be able to gather enough great paintings to do this well," Calvine Harvey, specialist in Sotheby's Old Master Paintings department in New York, told Robb Report. "Works by female Old Masters are very rare, and if we put together a group that was too small or weak we ultimately wouldn't have been telling the right story at all, so it was essential that we had a strong, interesting and diverse group of paintings to present to the public." Among the featured artists are Elisabeth-Louise Vigée Le Brun, who famously painted Queen Marie Antoinette, as well as painters Fede Galizia and Angelika Kauffmann.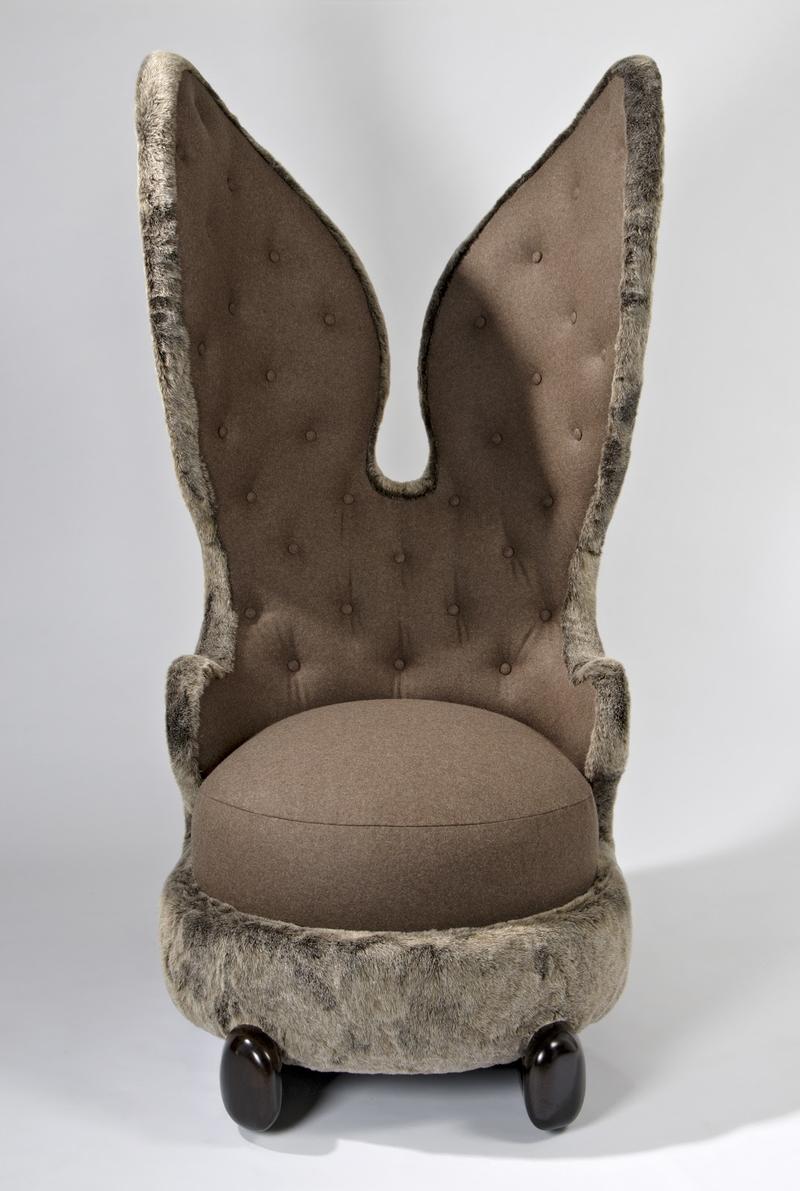 Courtesy of Twenty First Gallery
Twenty First Gallery (76 Franklin Street, New York) will present the first retrospective exhibition of Hubert Le Gall, a French artist and sculptor renowned in the international design community. The display will include Pot de Fleurs—a pair of chairs that look like a large potted plant—and Placide, Le Lapin Câlin—an armchair with the appearance of rabbit ears. The show, "Fabula," will run at the gallery from February 8 to March 29.
Tickets are now on sale for the AD Design Show, which will be held at Pier 94 (711 Twelfth Ave, New York) from March 21 to 24. With more than 400 residential and hospitality brands represented, the show will include culinary demos as well as access to DIFFA's Dining by Design.
Registration is now open for NeoCon, Chicago's largest commercial design show. This year's keynotes include Robin Standefer and Stephen Alesch of Roman and Williams Buildings and Interiors, Ilse Crawford of Studioilse, and Liz Ogbu of Studio O. The show will be held at The Mart (222 W Merchandise Mart Plaza) from June 10 to 12.
LAUNCHES, COLLABORATIONS AND PARTNERSHIPS
Modsy introduced its latest design package, Modsy Multi-Room. For $399, customers can design three rooms and access the same features that come with the brand's premium package ($199 per room): working one-on-one with a Modsy designer; discounts; concierge shopping; and finished designs within a week.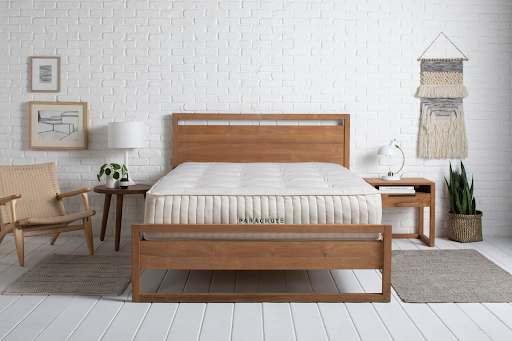 Parachute has a new category: mattresses. Made to order without adhesives, petrochemicals or chemical flame retardants, the brand used organic cotton and wool in the mattresses' construction. It will arrive to consumer households in a box, with both free delivery as well as disposal of former mattresses.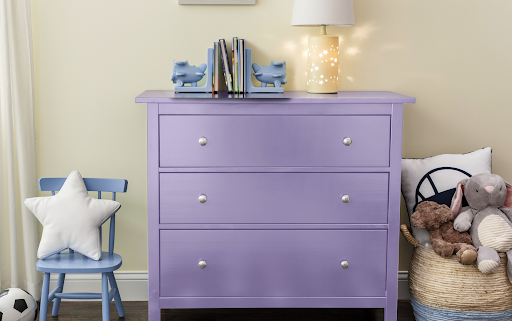 Months after earlier Color of the Year announcements by the likes of Pantone (coral), Benjamin Moore (gray), and Behr (a warm medium blue), Krylon, a spray paint brand, has released its top pick, Gumdrop, described as a "warm, comforting and reassuring" shade of purple. "It is both fun and cheerful and looks good paired with a matte or metallic sheen, or with glitter," said the brand.
RECOMMENDED READING
"Take a look inside any restored prewar apartment, and it's not hard to see the appeal," wrote Caroline Biggs for The New York Times. Though it's not easy, restoring a prewar property "back to its original glory" can bring your home a much higher real estate value. Tips in this easy read focus on wood stripping, millwork, tile work and wood flooring.
Interested in a quirky profile? Look no further than Metro.co.UK's feature on Emma Waddell, who claims to be the world's only dollhouse interior designer. "How did I get here, in this mildly eccentric world, from my past background as a corporate banker of 30 years?" asked the designer. The answer lies in converting one's passions into a second career, a story that many designers (albeit of human-scale interiors) can relate to.
In last week's takedown of Gillette, Johnson & Johnson and Starbucks, Fast Company highlighted the hypocrisy of brands who thinly attach themselves to brand activism—a major failure when used solely as a facade. "Brand purpose is at risk of losing any meaning; it's already being hilariously mocked," wrote Brian Millar. "We need genuinely moral companies to exert their power and tackle the big problems of the day. Besides, high-mindedness can make a company a ton of money. It has done so, over and over again, for centuries."
CUE THE APPLAUSE…
The Dallas ARTS award recipients were announced on Friday. Among the winners was David Gebhart, founder and CEO of Global Views, who won the Academy of Achievement award, which celebrates the company's significant contributions to the industry. Last summer, Gebhart told BOH, "We've worked really hard to grow and develop the relationships we started all of those years ago [when the company began]." The company sources product primarily from Portugal, Italy, China, India and Mexico. "Those manufacturers have grown with us, and we've worked with them to improve their quality, to stretch themselves beyond the singular material they were working with when we started."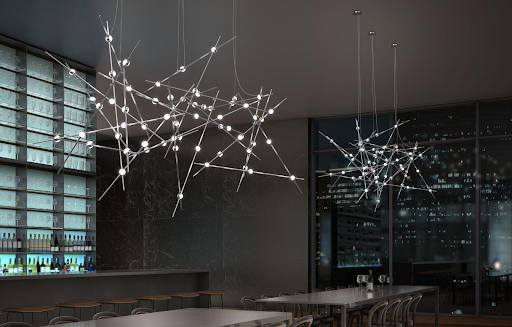 Larchmont, New York–based luxury lighting manufacturer Sonneman was recognized for five of its 2018 products—Constellation, Votives, Tik-Tak, Pluck and Torus—at this year's Good Design Awards, a 68-year-old awards program honoring innovation in product design run by the Chicago Athenaeum Museum of Architecture and Design.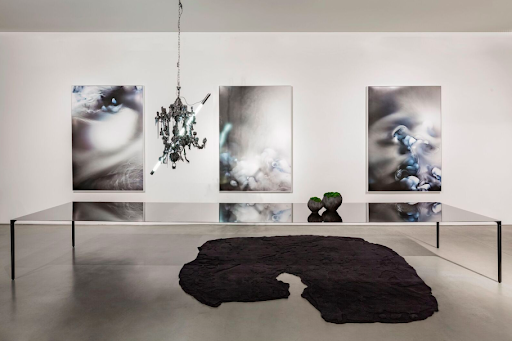 Los Angeles–based design gallery Twentieth celebrates its 20th anniversary this year. "Twentieth was founded in the late 20th century (not so long ago!) when midcentury modernism was near the height of its popularity," founder Stefan Lawrence tells BOH. "I wanted to distill the zeitgeist to a single word, and since everyone was used to seeing it as a number, writing the word out looked more distinctive. We soon evolved into contemporary design, but since everyone liked the name—and we still followed many of the aesthetic principles of the movement—we decided to run with it."
Kicking off the festivities, the gallery will host a party on January 24 for the unveiling of the Surface Table by Established & Sons for the first time in the U.S.