A midtone blue (also known as Blueprint S470-5) is Behr's 2019 Color of the Year. It's also a foundation for Behr's annual Color Trends palette, which is composed of 15 hues that the brand predicts will influence decor and design in the coming year.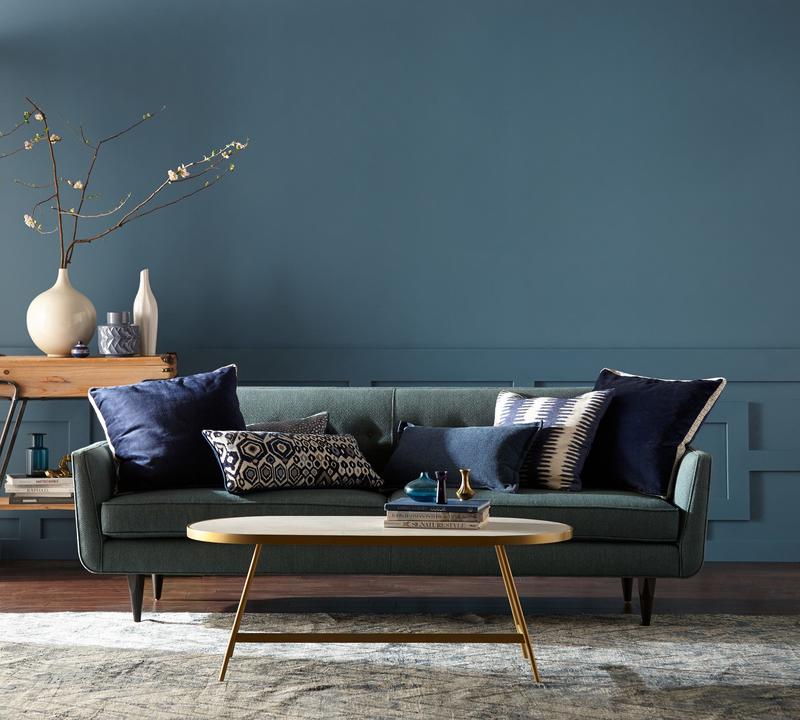 This is the second consecutive year that Behr has chosen a shade of blue for its Color of the Year—prior to that, the brand focused on choosing a range of hues that it predicted would spike in sales. In 2018, the company had chosen a spruce blue called In the Moment T18-15 for its inaugural COTY; in 2017, a similar shade was selected to trend: Wanderlust T17-12, an earthier blue with hints of green. Behr is one of several paint companies that selects a COTY; Pantone, Sherwin-Williams, Benjamin Moore and PPG Paints each announce a new shade annually.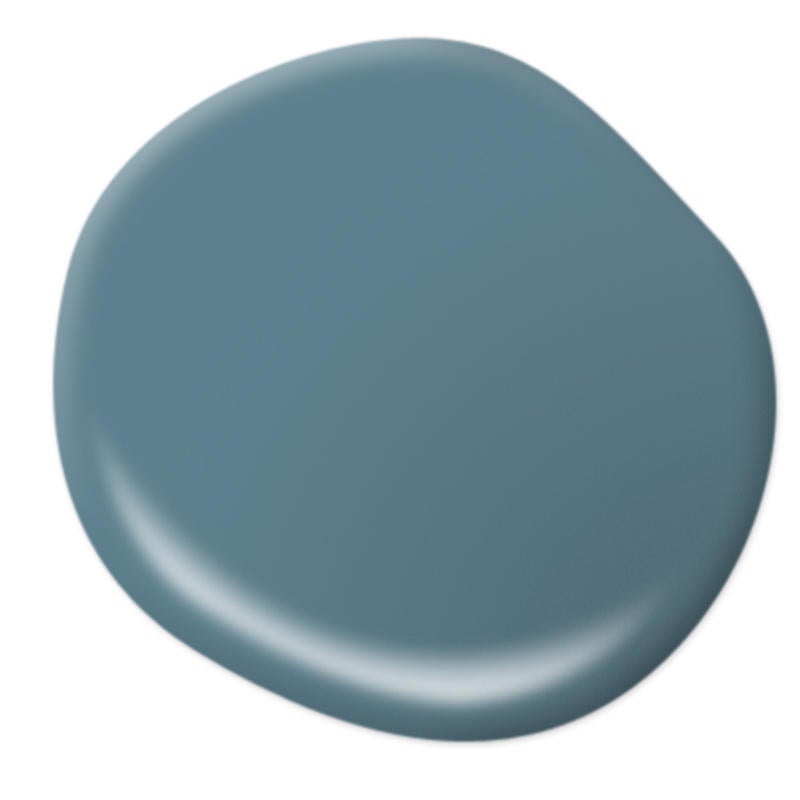 The hue was announced last week in conjunction with the launch of Behr's Pop-Up Color Shop in New York. The shop Blueprint-colored decor, including designs by weaver Maryanne Moodie, painter Kristin Texeira, ceramicist Brooke T. Winfrey and candlemaker Johnathan Kroeger.
"Much like the sketches builders rely on to bring an architectural design to life, Blueprint S470-5 lays a foundation for consumers to make their unique vision a reality," says Erika Woelfel, vice president of color and creative services at Behr. "This universally appealing hue provides a steady stream of positivity and is poised to be an instant classic for years to come."
Behr chief marketing officer Jodi Allen says: "Blueprint makes it easy for homeowners and apartment dwellers across the country to reimagine their space. Shoppers will have the chance to connect with Behr color experts for project, decor and color advice, tailored to their own specific home and style."
Blueprint and the other trending colors are available exclusively at Home Depot stores in the U.S.