Ultra Violet is Pantone's Color of the Year for 2018 and, as the color company points out, it reflects the qualities that are needed in today's world. The vibe of Pantone 18-3838 Ultra Violet is distinctly ethereal. "Complex and contemplative, Ultra Violet suggests the mysteries of the cosmos, the intrigue of what lies ahead, and the discoveries beyond where we are now. The vast and limitless night sky is symbolic of what is possible and continues to inspire the desire to pursue a world beyond our own," the Pantone Color Institute points out.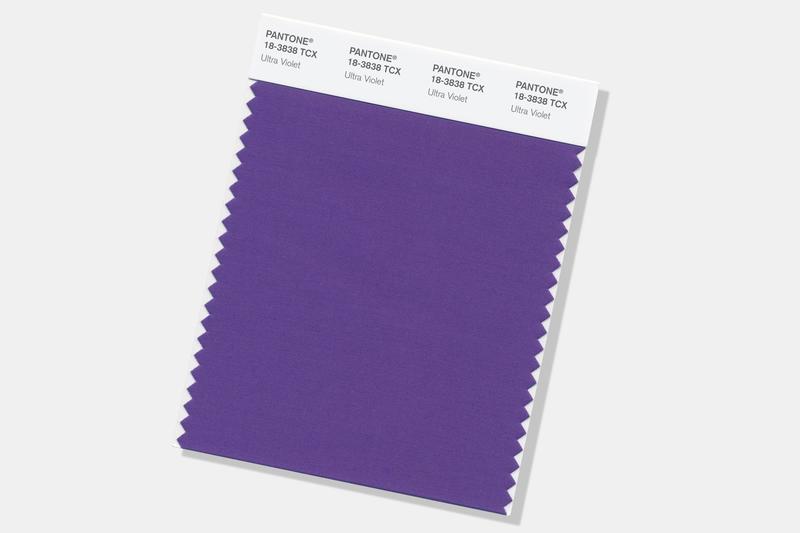 The color "communicates originality, ingenuity and visionary thinking," Leatrice Eiseman, executive director of the Pantone Color Institute, told The New York Times. "It's also the most complex of all colors ... because it takes two shades that are seemingly diametrically opposed—blue and red—and brings them together to create something new."
The Institute notes that music superstars Prince, David Bowie and Jimi Hendrix are known for drawing attention to the color, and that it also boasts a mystical quality "associated with mindfulness practices, which offer a higher ground to those seeking refuge from today's overstimulated world."
"The Pantone Color of the Year has come to mean so much more than 'what's trending' in the world of design; it's truly a reflection of what's needed in our world today," says Laurie Pressman, vice president of the Institute.
Consulting service Pantone Color Institute provides seasonal trend forecasts, custom color development and color palette suggestions for product and corporate branding. Each year, it selects a distinctive color based on the Institute's extensive trend research. Ultra Violet joins past colors of the year, including 2017's Greenery, 2016's two-tone selection of Rose Quartz and Serenity, 2015's Marsala, 2014's Radiant Orchid, 2013's Emerald, 2012's Tangerine Tango, 2011's Honeysuckle and 2010's Turquoise.