Nearly two years after a merger established Robert Allen Duralee Group as the second-largest wholesale textiles distributor in the home furnishings industry (the largest being Kravet), the company continues to consolidate. RAD Group CEO Lee Silberman confirmed yesterday that the company had weathered another round of staffing cuts on Friday and Monday—its third since the textile powerhouses merged in March 2017.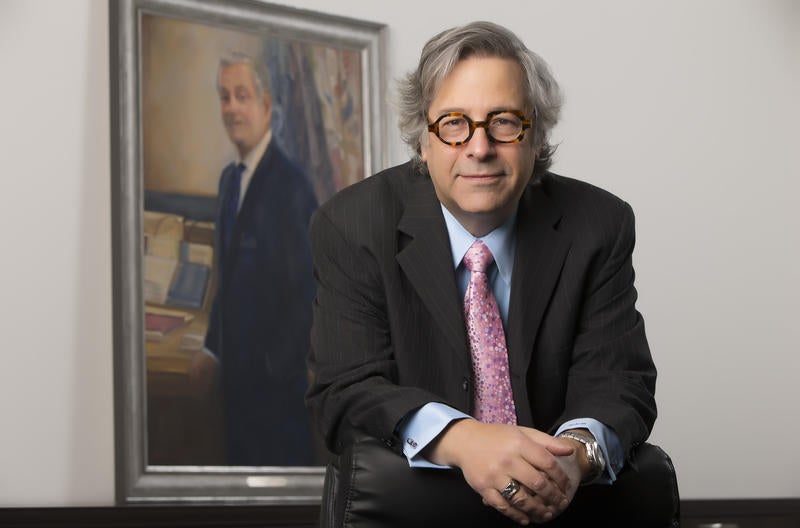 News of the reduction in forces comes after weeks of whispers of discontent among licensing partners, unpaid bills and unhappy mills. But Silberman, the longtime executive vice president of Duralee before the group's formation, who was elevated to the top spot following the merger, tells Business of Home that the move comes as part of the business's final push to combine its two teams, which have at times been slower to integrate than expected.
"We knew before we merged that there was an overlap in some of the product areas between what Robert Allen offered and what Duralee offered," Silberman tells BOH. "In stage one of the merger, we left that alone. At this point, 20 months in, we realize that we can't really have duplicates of product in two different lines. We tailored our studio and marketing department with the idea that going forward there won't be the duplicative product, or the duplicative effort of making and merchandising it."
In an internal email distributed to RAD Group employees, Silberman wrote:
The industry is changing and, therefore, we have and are continuing to strategically look at all of our processes and practices and make changes accordingly. As we begin 2019, we are changing our product and product branding strategies and I want to share these plans with you.

As a combined company in 2017 and 2018, we produced and distributed over 7,700 new SKUs in nearly 150 new fabric books. Last summer, we began a reevaluation of our product strategy. We determined that a more effective way to showcase our product and a better sales strategy would be to reduce the number of product launches from six to five and to create a more tailored focused collection of offerings. We then began to move towards this goal.

Over the course of 2019, it is our plan to produce and distribute fewer books than we produced last year in five product launches. We believe that our strategy of the right number of targeted collections with unique stories will work to bolster sales.

By implementing this new strategy, we had to adjust the number of employees in the departments that specifically touch product creation, book design/production, product management, and marketing. The ongoing showroom consolidations have impacted our showrooms staffing requirements as well. We regret that we had to implement layoffs in these areas, but strongly believe that our teams will work diligently to implement our new strategy and move the company toward our goal of long-term success.

As I stated in my year-end update, we have and will continue to work on plans to address, head on, challenges that come our way as we strategize for the future. I will keep you updated as we move forward together. Thank you for your ongoing support, dedication and loyalty.
The cuts were primarily in the product development, product management and marketing departments. Though Silberman declined to confirm how many positions were eliminated, he confirmed that the company still comprises more than 500 employees.
"I'm an industry person, not a Wall Street type, but I would say what happened over the past couple of days is the natural evolution of mergers," says Silberman, referencing the equity investors Altamont Capital Partners, which took a stake in Robert Allen in 2011 and appointed veteran fashion executive Philip H. Kowalczyk as company president and CEO. (Kowalczyk left the company in March 2017 when the merger with Duralee took place.) "Unfortunately, some people had to lose their jobs. … I know it looks bad. And for the people who were affected, it is bad. I don't want to minimize that in any way."
The company's branding and product strategy in the coming years is designed to support future growth. "Some of our pre-merger strategies in terms of product branding and marketing have definitely changed," Silberman admits. One of its main focuses will be strategizing how to better benefit in markets where the company still operates two separate legacy showrooms.
"It's an industry-wide story," he says of the company's focus on the reduction of staff and cost. "Fewer people are using designers or designer product, and we have to wake up to that fact. We have to figure out what our company is going to look like in that changed environment."