Dan Calkins started at Benjamin Moore in 1987 as a sales trainee. Since then, he has lived in eight different cities, worked in multiple departments, and been involved in the inner workings of the company's sales and marketing operations. As CEO and chairman of Benjamin Moore, Calkins is laser focused on customer centricity.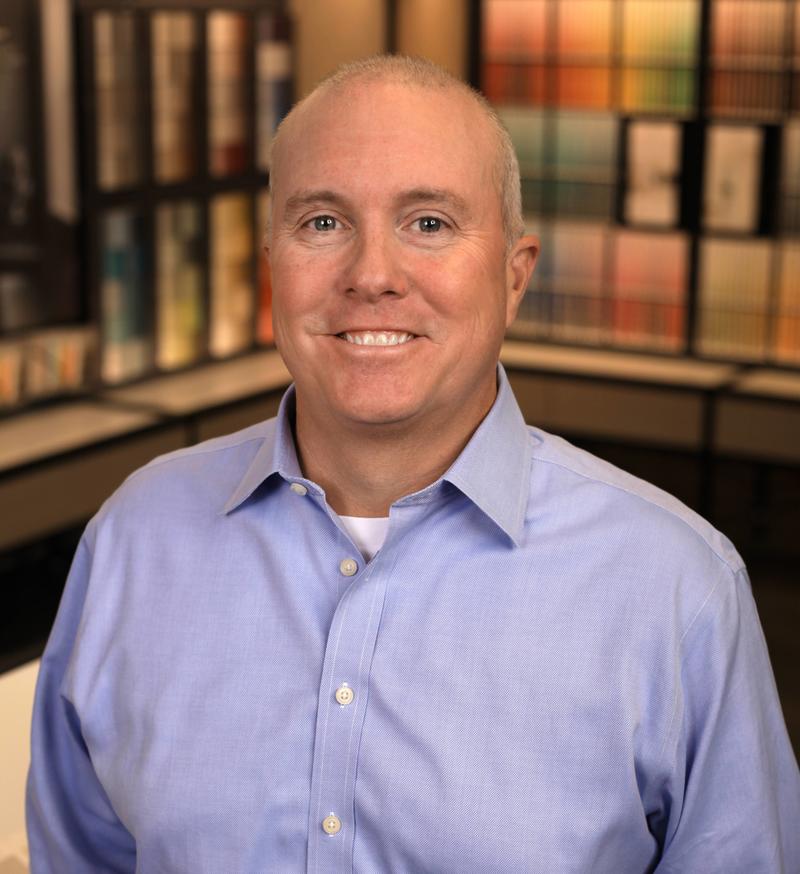 Courtesy of Benjamin Moore
His goals in the new position include growth, enhancing the brand, strengthening independent sales channels, and continuing to evolve the organization to meet the marketplace's demands. "Consumers now must have product when they want it, how they want it, where they want it, and we're working very hard to meet those needs," says Calkins. "For whoever is interested in us, we want to be the first choice. The architecture and design community have come to define our brand."
He's particularly proud of the brand's growing architect and designer base. "Seeing them do well, putting them to work in small-town America and seeing those stores grow, adding jobs to the community … sometimes you need to step back and take a deep breath," says Calkins, who was responsible for growing the company's distribution through the independent dealer network in his role as president of global sales.
"When I moved to New Jersey 11 years ago, I had the opportunity to run our sales organization, but I didn't think of this role at the time," Calkins tells Business of Home. "I'm very proud, humbled and excited about the opportunities at Benjamin Moore. Over the last year, while I've been transitioning to this role, I've had lots of learning opportunities. When you work somewhere for 32 years, you think you know a lot, and then you realize there are all these areas you really didn't know that much about."
To prepare for his new position, Calkins spent six months learning what he described as the backend of the company—IT, supply chain and finance. "I've learned an awful lot about why Benjamin Moore is such a great company, and a lot of it boils down to the people who work here," he explains. "What they do day-to-day makes [us] who we are."
Benjamin Moore has invested heavily in e-commerce, and recently partnered with Sandow's newly launched Material Bank memo sampling platform "to make sure that our color tools are available," he says.
"The focus of the organization today is one in which we are being consumer-centric in what we do, looking at our customers and what they need to get done, what we can do to get that done—what we can do from a customer centricity perspective," explains Calkins. "I really believe we do have great product, but at the end of the day, we'll win with having a lot of great people."