It's Tuesday, the best day of the week—at least, for the BOH news desk. In our weekly digest, find a roundup of need-to-know (and nice-to-know) news.
BUSINESS NEWS
Sandow has acquired New York architecture and design magazine Metropolis, launched in 1981 by Bellerophon Publications and originally run by married couple Horace and Eugenie Havemeyer (Eugenie still serves as president today). Avinash Rajagopal will continue in his role as editor in chief, Tamara Stout will continue as advertising director, and Jerry Croft will continue as chief operating officer. "I have always admired Metropolis's distinct point of view and thoughtful coverage of the A&D community," Sandow CEO Adam Sandow said in a statement. "We are committed to advancing the tools and services that support the A&D industry in the U.S. and globally, and we are thrilled to add Metropolis to Sandow's portfolio of media and technology brands. Metropolis will remain an independent voice at Sandow, continuing their thought leadership role across platforms."
WeWork may lay off more than 4,000 employees, reported The New York Times. Aiming for stability, the troubled brand said that it will cut staff by at least a third as it closes non-core businesses, such as a private school in Manhattan. "The layoffs represent the human cost of a remarkable reversal in WeWork's fortunes," write Peter Eavis and Mike Isaac. "Under its co-founder and former chief executive, Adam Neumann, the company piled billions of dollars into an erratic expansion that included adding huge office spaces to the world's most expensive cities."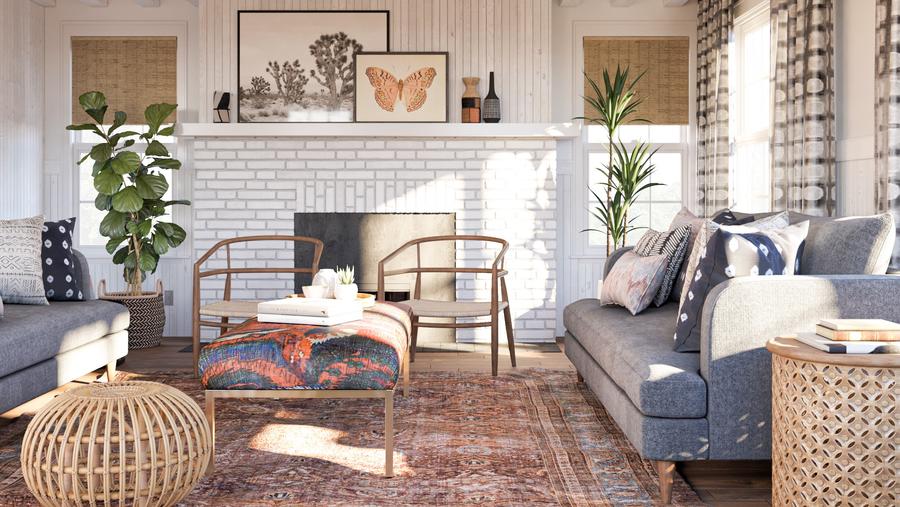 Modsy released its second-annual trend report today, with data insights and a survey of about 4,000 of its customers. Materials like wood, jute, linen and cotton were popular sellers with the growth of the modern farmhouse trend. Plants were accurately predicted to be mighty popular in 2019, and Modsy forecasts that the plant party will continue. The most popular color groups are neutrals, blues, black and gray, all-white and earth tones; least popular were neons, pastels, oranges and yellows. Midcentury modern is still quite in demand as well, though the company anticipates that the trend will take a boho turn in months to come.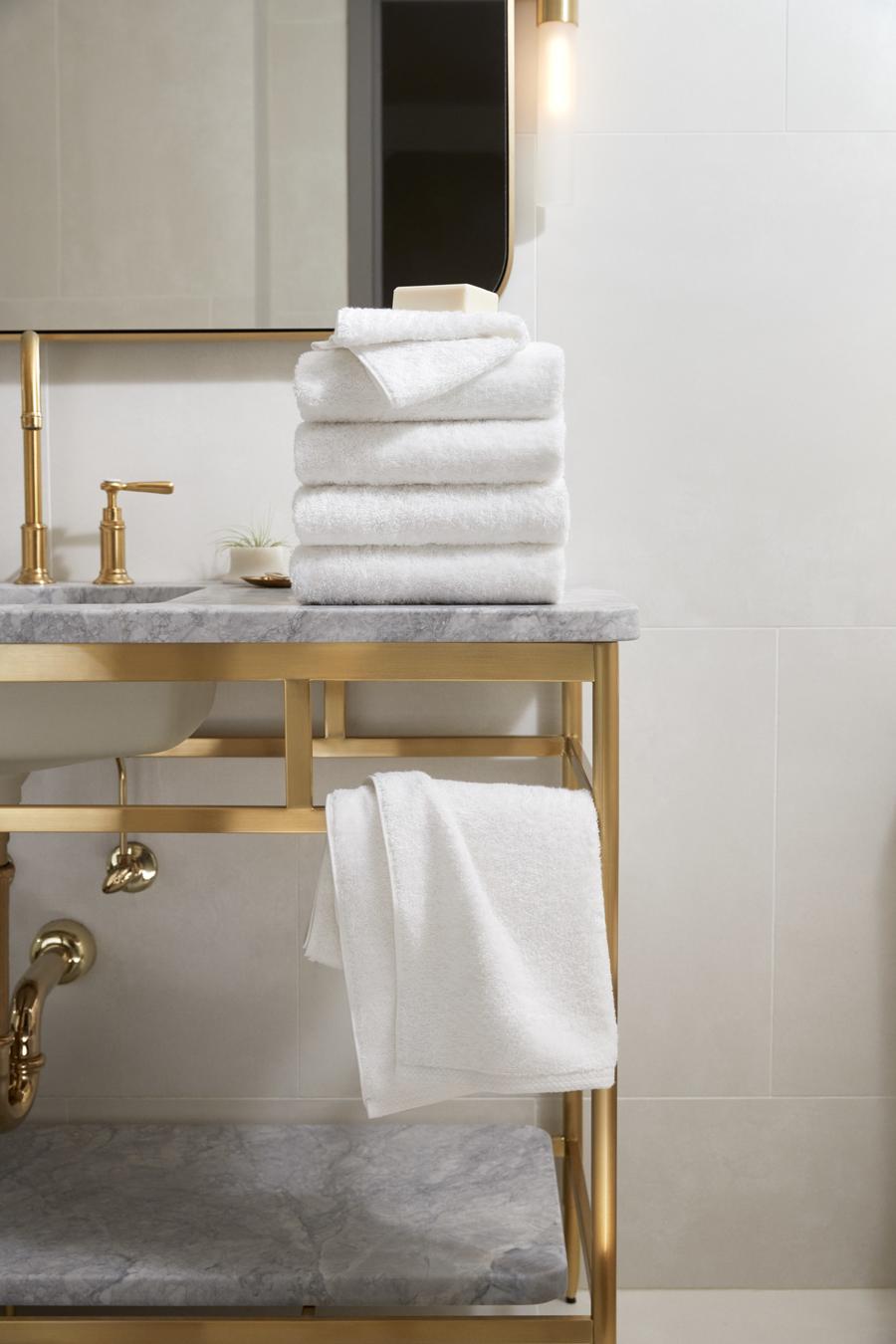 Frette, the 160-year-old luxury linen maker, is getting into the direct-to-consumer e-commerce business with the launch of H by Frette. The online-only collection launched November 13 with 24 bed and bath products meant to evoke the Frette products used in hotels around the world (among the company's hospitality clients: The Peninsula, Soho House, Shangri-La and Aman). Though H is tapping into Frette's luxury image, the prices are D2C friendly, with a bed bundle as low as $310.
Chicago-based product visualization software company Threekit has raised $20 million in series A funding from investors including Salesforce Ventures, Godard Abel, Shasta Ventures and Steve Young. Brands such as Crate & Barrel, Steelcase and Herman Miller have adopted Threekit, which was founded by Hollywood visual effects software innovator Ben Houston. Houston created the technology to help e-commerce platforms make their user experiences more interactive (and was successful, considering that the platform has increased conversion by about 40 percent).
Rooomy, a virtual staging, CGI and 3D modeling platform has partnered with furniture retailer Havertys to launch a tool that will assist in creating photorealistic 3D renderings. "As visualization remains a critical challenge in the furnishing space, this latest offering will drive a better purchase experience for Havertys customers," said Pieter Aarts, CEO and co-founder of Rooomy in a release.
OPENINGS, AUCTIONS AND EVENTS
The East Hampton House & Garden Tour kicks off next Friday and goes until Saturday, November 30. Five houses are featured on this year's tour (scheduled for 1 to 4:30 p.m.). This is the tour's 35th year. You may purchase tickets here.
Nate Berkus, Miranda Kerr and Alexa Hampton are the keynote speakers at the 2020 Design Influencers Conference, which you can get early-bird tickets for here.
The San Francisco Decorator Showcase has named its venue for the 2020 edition, which will run from April 25 through May 25. The showhouse will be held at 22 22nd Avenue in San Francisco's West Clay Park.
Edens is partnering with retail tech platform Guesst to debut a retail collective in Washington, D.C. The space was curated by designer Michele Varian, with works by fashion designers, artists, and high-end art, home and lifestyle brands. The space, 1,500-square-feet, will open at 1268 4th Street NE.
COLLECTIONS, COLLABORATIONS AND PARTNERSHIPS
Japanese ceramic artist Kenta Anzai is holding his first U.S. exhibit, at Roman and Williams in SoHo. The show, open from November 21 until December 3, features the largest-ever collection of his work, with more than 50 new black-and-white pieces.
RECOMMENDED READING
The Cut reported that Marie Kondo has launched an online store with about 125 products focusing on home and self-care. Kondo has said that each of those 125 products went through a "joy check" before being selected for inclusion. "If it seems like Marie Kondo is telling you to tidy up to buy more stuff, that's because she is," writes Emilia Petrarca. "Kondo's ways have already inspired people to declutter their homes. … Now that they've got an empty house, though, they'll inevitably want to fill it back up again with Kondo-approved objects."
A new book, Hotel Chelsea: Living in the Last Bohemian Haven, gives readers a glimpse inside the last occupied apartments of the iconic hotel, and The New York Times gave us a glimpse inside that book. It's worth a scroll through just to check out Colin Miller's photographs, but you can also learn. "Few spaces inspire nostalgia for New York's free-spirited past like the red-brick Beaux-Arts Chelsea Hotel," writes Aimee Farrell. "Rather than a swan song for a vanishing community, [Miller's book] is intended as a heartfelt celebration of the Chelsea as it is today."
CUE THE APPLAUSE
Parisian architecture firm Studio KO was recognized as the 2019 Design Innovator at the 2019 WSJ Innovators Awards.
Alexandra Champalimaud of New York–based Champalimaud Design will receive the 2019 Lawrence Israel prize from the Fashion Institute of Technology. Since 1998, the prize has been given to those who have produced works or ideas that have helped to expand the industry. Champalimaud was recognized for being a role model for students.
MISCELLANEOUS
According to recently released probate records, last year, two interior designers became the recipients of an unlikely windfall following the death of 90-year-old Gloria Clarry, the Dowager Countess Bathurst. According to the Palm Beach Daily News, the American-born countess (she married an earl) left her $42 million estate to New York–based designer Geoffrey Bradfield and London-based designer Grant White.