A year and a half ago, I hosted the first in a series of Design Talk Roundtables held at my SoHo shop, alongside designer Malene Barnett, Maxwell Ryan of Apartment Therapy, my friend and fellow Guesst co-founder Jay Norris, and Darin Vest—at the time the head of retail real estate at L'Oréal. Vest reported to the packed room: "Whether you're a newer brand or you started as a brick-and-mortar company, everyone is coming back to brick-and-mortar from some direction."
"Even Amazon," I added. "Even Amazon," he echoed with a note of incredulity.
The roomful of designers, retailers and experts all concurred: Although the internet has changed, challenged and even disabled a lot of things about the way retail operates, the valuation of brick-and-mortar is surging, and is, in essence, still where it's at.
Because it's still so valuable, we have to find a way to make brick-and-mortar retail work. As I've detailed in my last two Case Study articles—about what's actually affecting retail and what needs to be maintained from its original operational paradigms—many independent creative brands are struggling to understand, reorient to and ultimately outpace the changes that the retail industry is undergoing.
There is a solution, though—one that can move us forward as a retail community, that's realistic, with almost no barriers to entry, and that ensures continued contribution of the creative industries to both our design ecosystem and our economy at large.
Leveraging Existing Retail Spaces
Researcher, writer and architect Natalie Rae Dubois recently presented her ideas about design sustainability versus habitability. She argues that the trend of architectural "sustainability" is deflecting from the real and ecologically necessary concept of habitability. The difference, she says, is that one adds more and more buildings, while the other (often called adaptive reuse) preserves the energy, resources, space and material we already have, reducing and reusing economic output through purposeful renovation in lieu of superfluous destruction and from-scratch rebuilds.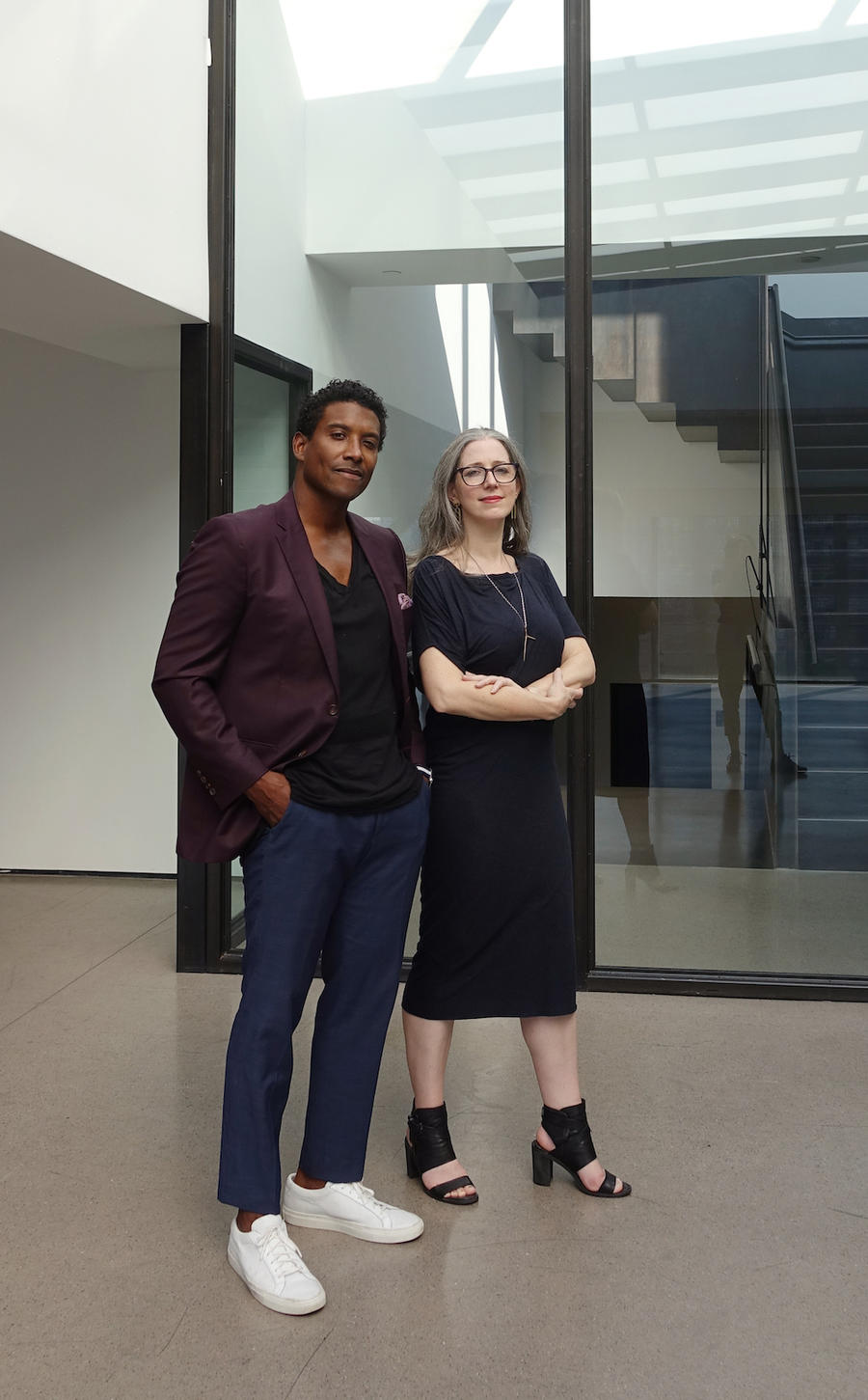 Courtesy of Michele Varian
This same concept is applicable to retail. As I've mentioned before, the U.S. has six to 10 times more retail square footage per capita than other comparable European markets; there are too many stores for us to choose from! By leveraging existing retail spaces and their infrastructure—instead of building more and more new ones—we can maximize physical spaces, customer bases, sales and operational resources we're already advantaged with. It's sensible and economical, and it executes corporate sustainability both ecologically and professionally.
To make this happen, brands and stores need to team up a little more effectively. As a retailer, product designer and micro-manufacturer, I know both worlds. I recognize the urgency to find a solution to their respective challenges—so I reconnected with my old friend and collaborator Jay Norris, a real estate broker representing retailers and small business owner tenants. Norris reported that his clients couldn't afford to expand or even relocate, and that they were eager to maximize their existing ones.
We joined forces with software developer Alex Libkind and user experience designer Edward Ludvigsen to form Guesst.co, a digital platform that pairs existing retail stores with brands looking to enter (or expand) brick-and-mortar operations. Guesst provides scalable opportunities for brands placed in host stores, and its bespoke software handles all sales transactions, payments, bookkeeping, taxes and reporting. Automated weekly payouts remove the risk of not getting paid promptly for sales, and minimize operational and bookkeeping management on the store owner's end. It's a flexible, streamlined and realistic solution to the current age of retail stress.
Guesst—and its foundational model of collaboration for industry sustainability—allows us to capitalize on existing commercial square footage that is already receiving foot traffic and already has site recognition. It also concentrates retail sites, giving each brand adequate market share without oversaturation. It's a long game, and we're aiming for shifts that can support independent businesses now and into the future.
The Future of Retail
Co-retailing minimizes the retailer's exorbitant expense of operational overhead and their lease, providing consistent "placement fee" contributions from guest brands through a licensing agreement. Since the brands retain ownership of their products, they become active partners with their host retailers. Because of this mutual investment, the arrangement organically encourages each party to create valuable experiences for their shared consumers, and to cross-promote on their media channels.
Co-retailing also minimizes risks for the brands. Guesst's software streamlines inventory and SKUs in one fell swoop, systemizing operations, communications and payouts between host and guest. Host retailers provide built-in merchandising know-how and experienced sales staff—liberating guest brands from the expenses of those operational assets.
Embracing this shop-in-shop model also works with the current of the internet's influence, rather than fighting an uphill battle against it. It harnesses the incredible power of digital community, all the while continuing to work with more traditional models for retail access like trade shows. For example, while retailers still go to trade shows to find new brands and verify quality, they have become less likely to write orders on the spot. Guesst allows the two parties to create terms digitally that can accommodate newer, direct-to-consumer brands, which often haven't built conventional wholesale margins into their pricing model and therefore haven't been able to engage with traditional retailers or stockists. Once brands sign up, they can co-retail with various shops in different regions, then move their inventory to a new region—seamlessly transferring SKUs and financials. As for host retailers, they can more easily change in-store product assortment, enhancing discovery and experience for customers. (We all know how important "experience" is these days!)
The Bottom Line
We cannot afford to let brick-and-mortar models of retail die off. Fellow entrepreneur, researcher and retail strategist Mark Pilkington has written that stores "urgently need to engage [with] brands, in order to fill the space, or face potential extinction." His argument is reinforced by the behavior of Amazon, which is also recognizing the need to "fill the space" for its own longevity. It's clear that, in this day and age, brands need to tangibly engage consumers in target markets in order to grow and to retain them.
Brick-and-mortar retail is also a crucial part of the social fabric of a city and, perhaps most important, it's an incredible economic contributor. Nearly 12 percent of all American jobs are in retail, denoting the industry as the largest private employer; and as reported on in the past two years, retail companies generate $1.14 trillion, equaling nearly 6 percent of the nation's GDP.
To sustain and strengthen retail, we need to innovate. We need to riff off existing models and cooperate with one another across industries and interests to do so.
I look forward to continuing to reimagine retail—a new medium that's powered by platforms bridging the gaps between technology and analog engagement. It's these platforms that will facilitate solutions to the industry's challenges, and that will ultimately provide the successful paradigms for retail's future.
____________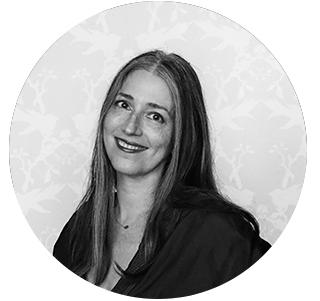 Michele Varian is a designer, micro-manufacturer, retailer and retail entrepreneur. In 2018, she co-founded Guesst.co, a digital matchmaking service for brick-and-mortar retailers. She is also a prolific small-business advocate and a longtime SoHo resident. At the Michele Varian shop in New York, Varian's own collections of textiles, pillows, wallpaper, lighting and furniture are on display alongside furniture and accessories by more than 100 designers and over 70 American fine jewelry designers. Her Case Study columns are inspired by Design Talk by MV, her resource-based editorial series.