This is the first in a series of columns from Maury Riad, the founder and CEO of Fuigo.
Designers are undoubtedly the stars of the interior design industry. There's a reason manufacturers lavish so many fancy dinners and free trips on them: These brands understand the power designers wield over their clients' purchases. But after two decades in the industry, I have seen how common it is for designers to get squeezed out of their fair margins. They deserve more—and there are simple methods that have been successfully used by other industries for decades that can increase a designer's bottom line.

Three years ago, I co-founded Fuigo, a project management platform and interior design co-working space in New York, in order to help designers gain access to the tools they need to be successful. I knew plenty of interior designers who ran thriving practices, but felt that they were being severely shortchanged—especially considering the pivotal role they play as industry tastemakers and gatekeepers for the entire buying channel to suppliers.

Other industries—from medicine to construction—have already caught on to this power dynamic, creating group purchasing organizations to leverage their collective buying power. When group purchasing happens in these other lines of business, buyers from different organizations team up to negotiate better terms. If you are a hospital looking for gauze, you find a couple of other hospitals that also want to purchase gauze, then approach the medical supplier as a group to strike a deal. From a simple supply-and-demand perspective, this type of aggregated purchasing power makes perfect sense. But in the interior design industry, this concept hasn't yet become the norm.

Designers typically make purchases either directly from the manufacturer for a trade discount, or through a retailer's trade services program (which is really brands leveraging their larger wholesale discount and passing a few percentage points of their profit to their designer customers). In both cases, purchasing involves establishing a one-on-one relationship, making a custom order, and executing significant follow-up with a third-party retailer for what are often bespoke pieces that are hard to keep track of—in short, a huge logistical effort for most design firms. By relying mostly on complex systems of purchasing, designers get squeezed out of potential earnings. The interior designer's margins can also be jeopardized when a client's choices and selections max out their budget—the designer's margin is often the first to be sacrificed to keep clients happy and save a project.

Ultimately, neither purchasing methodology truly leverages the buying power of designers en masse. What has been missing in our industry is the infrastructure to make this possible. But from a brand's perspective, it'd be a welcome change. Take Fortuny, the company my family has been running for 25 years. As a globally recognized textile house, we know how group discounting can take our product accessibility to the next level, not only driving greater sales but also empowering more talented designers to use our materials.
Group purchasing is not completely new to the industry—companies like Design Trade Service offer access to trade brands with better discounts and logistics management, and designers have long formed their own ad hoc groups to take advantage of better pricing—but have never become mainstream. In my work with Fuigo, I have seen exactly what creating this kind of support can do for an interior designer, from the ease and resourcefulness of group workspaces to the increased accessibility of a shared sourcing library, and I believe that group purchasing should be next. With the recent launch of Market, an online marketplace of to-the-trade vendors, our project management system now does all the legwork of group buying by simply introducing a commercial infrastructure. It's a highway speedily connecting buyers and suppliers, where demand is already aggregated and the "group rate" is always in effect.
I believe the deeper discount designers will receive from group purchasing could as much as double their gross margins, on top of trade discounts, which would elevate the designer's profit margin on client projects. No matter how designers access that group discount, the benefits of group purchasing are within close reach of the interior design industry, and it's a missed opportunity for designers who aren't taking advantage of that power. Technology will bring our industry to the next level, and utilizing the tools to get there will keep design moving forward.
____________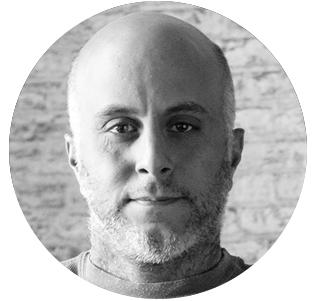 Maury Riad is the founder and CEO of Fuigo, a co-working space for designers in New York and project management software. He is also the co-owner of renowned international textiles brand Fortuny, which his family has owned for nearly three decades. In his column for BOH, Riad shares his deep insight into the business of design and how designers work today to weigh in on how, with small changes to their business model, design professionals can revolutionize the industry.