Design studio and software provider Fuigo has closed its first round of funding from investment partners including Design Within Reach CEO John Edelman and Liaigre director Tim Cassidy, among others, confirm Maury and Mickey Riad, co-founders of Fuigo and owners of Italian textile company Fortuny.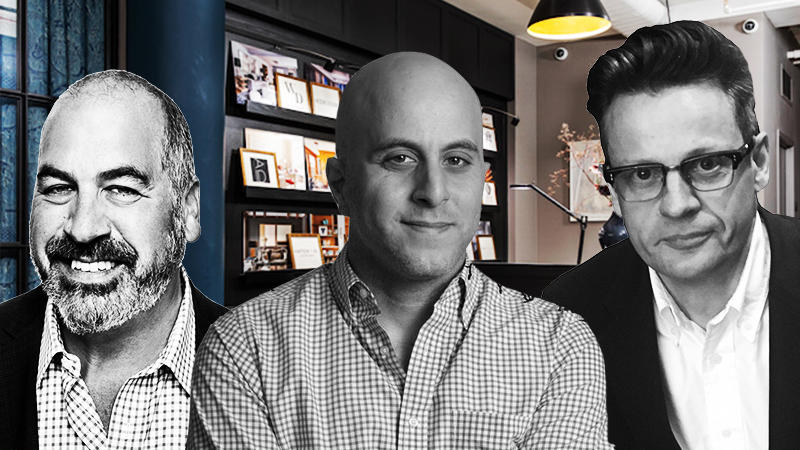 Courtesy of John Edelman, Fuigo and Tim Cassidy
Investors who contributed to the Series-A round of funding also include members of the fashion and art worlds, and fashion holding groups—though the brand declined to disclose additional names. This marks the first round of funding since 2015, where Fuigo raised $1 million in seed and $3 million in debt.
The new funds will help the brand grow its project management software and expedite the release of Market, a marketplace of luxury brand products that will streamline sourcing, purchasing and tracking trade orders. It will also help build additional workspaces and professional tools to help "future-proof" the interior design business.

Fuigo is revolutionizing the way interior designers do business."
—John Edelman
"Fuigo is protecting the art form of interior design and ushering it into the next generation by merging an understanding of business and technology with a deep respect for exceptional craftsmanship," says Cassidy.

Founded in 2015, Fuigo began as a shared Manhattan workspace where designers had access to collective resources like bookkeeping and a sample library, and has evolved into a design management software accessible to designers everywhere. Sometimes considered the "WeWork" of interior design, Fuigo's 18,000-square-foot headquarters in New York's Flatiron district houses the state's largest material lending library.

"Fuigo is revolutionizing the way interior designers do business," says Edelman. "Through the world's largest material lending library in their sleekly designed Park Avenue workspace, to business tools and software accessible nationally, they're providing the tools for interior designers to do what they do best: create."