This is the first in a series of retail-focused columns from designer and retail entrepreneur Michele Varian, who has operated her own shop in New York's SoHo since 2001.
For all the believers in the brick-and-mortar retail-pocalypse, get this: The U.S. Census Bureau's retail economy survey reported that Q4's 2018 internet sales transactions (in other words, e-commerce) accounted for only 9.9 percent of the nation's gross retail sales. That less than 10 percent of all buying is happening online can be shocking, especially as we're being barraged over and over again by the news that Amazon and its e-comm contemporaries are taking over the world.
Despite being surprising, the statistics are also often ignored. By skipping over these facts, the lingering misconception that retail is dying makes it easy for us to latch on to the idea that e-commerce is the only route ahead. But although this statistic is illuminating, it doesn't paint the full picture of the challenges independent brick-and-mortar retailers really are facing. Here are two of the biggest hurdles retailers with physical stores need to overcome.
Discovery Fatigue
We're on our phones all the time. There are perks, of course, to being able to do almost everything from your pocket. But it's also the reason we suffer from discovery fatigue. There are so many new products introduced or suggested to us all the time that we've become desensitized to the joy of discovery in real life—and sadly, it's become almost an inconvenience to search for it. As a result, people are not walking around commercial centers as much as they used to, removing the in-person socialization that shopping (or window shopping) in real spaces used to offer us.
My store is the antithesis of the white box: The presence of the maker is all around you, and it's meant to provoke lingering curiosity.
Michele Varian
When people come into my store, they're always asking if they can move in, or they'll remark on how different it is from the last time they were there. I'm constantly rearranging, constantly aiming to create a sense of hominess and comfort. My store is created for people to savor, to take time with its experience and to relish in the obscurity or romanticism of the products I make and sell—most of which are from small or emerging designers and cannot be found online. It's the antithesis of the white box: The presence of the maker is all around you, and it's meant to provoke lingering curiosity.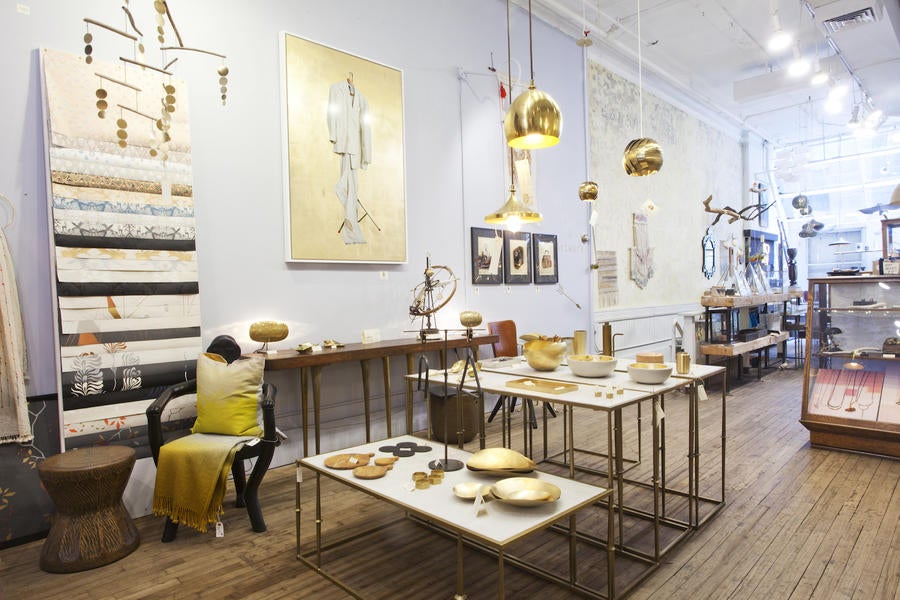 Courtesy of Michele Varian
Consumers nowadays don't always want slow beauty—they want fast or easy-to-digest experiences instead. But the reason my audiences and my shoppers connect with me and my store in the first place is because of its nature, so it's vital for me to consistently offer that to those who do value the old-school stimulation of discovery. I need to maintain the integrity and authenticity of my brand and my store despite this changed dialogue with some demographics of consumers.
This discovery fatigue is just one factor in the current uphill struggle for brick-and-mortar retail survival. I do my best to combat it with my own brand and space, but it's not alone in posing a challenge to growing independent brick-and-mortar business and retail sales.
The Cannibalization of Brick-and-Mortar
Discovery fatigue is not just happening online—it's in fact complemented by real-life retail goings-on, in which U.S. cities have oversaturated their real estate footprints with homogeneous stores. In essence, brick-and-mortar retail has become overloaded from the inside out. It has self-cannibalized.
To put it into perspective, according to the International Council of Shopping Centers (ICSC), the U.S.—with 23.5 square feet of retail space per person—has six times the amount of retail square footage per capita than the UK, and 10 times the retail footprint of Germany. There are simply too many options, in our faces, all the time.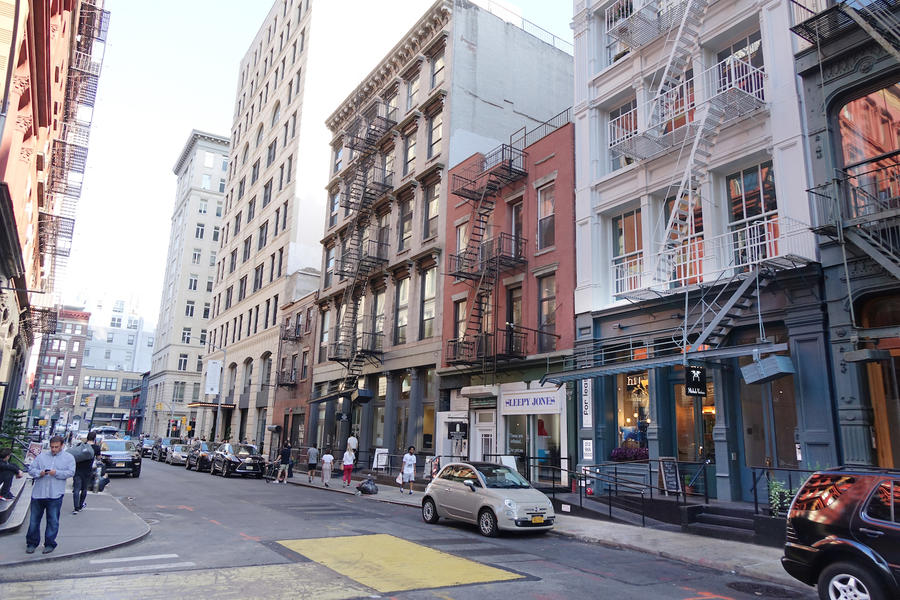 Courtesy of Michele Varian
The root of this retail ubiquity is that developers see retail as a cash cow to pay for new development. Every new development incorporates brick-and-mortar retail into its plan because the income (rent) from commercial spaces generates huge profits for developers. In turn, pricing wars spiral out of control. Commercial real estate developers escalate retail prices per square foot to the point where no one can pay it anymore (except big-box retail chains—and even they're downsizing). Voilà: "Store for Lease" signs plaster the facades of storefronts across cities throughout America.
For a quick reality check, here's a timeline of rates I've paid for my store's square footage, alongside what the market has reflected:
2001 | Crosby Street in SoHo: I sign a lease for $40 per square foot.
2005 | Crosby Street in SoHo: I sign a five-year lease on a slightly larger space down the block for $60 per square foot.
2010 | Rent nearly triples—to $160 per square foot for this space's new lease—and I decide to move.
2011 | 27 Howard Street in SoHo (my current space): I sign a 10-year lease for $126 per square foot with 2.5 percent annual escalations, bringing the rate to $162 per square foot; at the time, SoHo's market rate was $250 to $350 per square foot.
2011–2017 | SoHo market rates have escalated six to eight times, peaking at $977 per square foot.
These numbers sound and feel dire to an independent creative businessperson. But we're seeing the start of an adjustment in commercial retail rents. This leveling out is slow, though steady as of late, and it portends a promising realization on behalf of real estate developers that for their own stability, they have to provide rates that allow for adequate ROI for their retail tenants; and for the economy to grow, they have to make room for non-big-box brick-and-mortar to actually survive.
In my next column, I'll dig into all things retail—parsing out the old brick-and-mortar paradigm and what the future looks like. I'll also propose a path forward for businesses seeking realistic solutions in the realm of retail. Stay tuned!
____________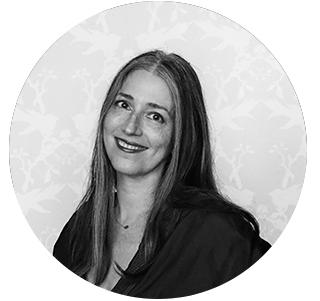 Michele Varian is a designer, micro-manufacturer, retailer and retail entrepreneur. In 2018, she co-founded Guesst.co, a digital matchmaking service for brick-and-mortar retailers. She is also a prolific small-business advocate and a longtime SoHo resident. At the Michele Varian shop in New York, Varian's own collections of textiles, pillows, wallpaper, lighting and furniture are on display alongside furniture and accessories by more than 100 designers and over 70 American fine jewelry designers. Her Case Study columns are inspired by Design Talk by MV, her resource-based editorial series.