This is the second in a series of columns from Maury Riad, the founder and CEO of Fuigo.
Interior designers are artists: What they create for their clients is a unique expression of their vision, tailored to a specific space. Designed rooms manifest the art of living. It's a shame, then, that designs are often denied true authorship. Like any piece of art—or any creative product—an interior designer's work should be protected as intellectual property, ideas that belong solely to them and are non-transferrable. This has been a fundamentally challenging notion to put into practice, but recent trends in client relations, social media sharing, and knockoff design markets make a strong case that something needs to be done.
Plagiarism of interior design occurs in a number of ways—some big, some small, but all impactful and insidious. While supporting our designer members at Fuigo, I've heard of clients who take a proposal for a project and then duck out without paying, using the plan and vendor list to execute it themselves. I've seen photos of interiors shared across Instagram or Pinterest that give zero credit to the designer who conceived them, and which are then plagiarized by hotels and hospitality venues for their aesthetic. Worst of all, I've watched popular, big-name furniture manufacturers rip off the designs of visionaries like Axel Vervoordt and Bunny Williams. Intellectual property violation, as in many creative industries, is rampant in the world of interior design.
Another flagrant and nefarious example of this phenomenon are the popular DIY online marketplaces that began as sites to explore images of interiors and gather inspiration for projects. What started as an innocent-enough aggregation of design inspiration quickly morphed into online marketplaces for cheap knockoff designs, from furniture to all types of home accessories. By selling these products alongside images of spaces from designers' portfolios, these platforms take advantage of people's work in order to peddle their low-budget accessory knockoffs. These types of websites are among the greatest rising threats to designers' intellectual property.
How is one designer or firm supposed to protect their creations from such vast systems of exploitation? While recent efforts to address these issues include a QR code–like anti-plagiarism Button from the Dutch furniture brand Moooi, there doesn't seem to be an easy solution. As the CEO and head of operations at Fortuny for the last two decades, I've watched designers use blatant copies of our textiles in their own work, unable to do anything because the designs are historic and well past copyright laws.
Hope is not totally lost for designers who want to protect their creative property. A designer can follow some professional practices to preserve their work to the best of their ability, including carefully reading the fine print before sharing images with any website and creating detailed contracts when working with third-party retailers or design communities to ensure correct and fair attribution. But these can't really protect against someone using their ideas as "inspiration."
Perhaps the best we can do is proactively own our work. Don't be afraid of social media or published features. Create a book or launch a collection. Do anything you can to share your work, and be sure to put your name on it. Demand that media outlets mention and credit your work and creative efforts in a viable way. The more people that see designs in connection with the brands that made them, the more original source awareness they'll have. It's not a perfect solution, but it's a first step toward protecting your designs, which are, ultimately, your legacy.
____________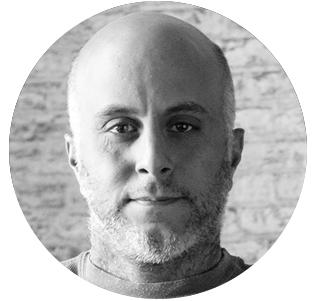 Maury Riad is the founder and CEO of Fuigo, a co-working space for designers in New York and project management software. He is also the co-owner of renowned international textiles brand Fortuny, which his family has owned for nearly three decades. In his column for BOH, Riad shares his deep insight into the business of design and how designers work today to weigh in on how, with small changes to their business model, design professionals can revolutionize the industry.
Homepage photo: Shutterstock.com