This is the third in a series of columns from Maury Riad, the founder and CEO of Fuigo.
Think back, if you can, to what the industry looked like before the internet. Communication was slower, in-person meetings were more important, and most sourcing happened directly in showrooms. A brand's brick-and-mortar location was the key to its success, and design centers became the gatekeepers of vendor networks.
A design center is like a mall: The building's owner rents out showroom space to companies at a premium, and in exchange, the companies benefit from greater foot traffic and the added value of like-minded neighbors. It's a mini version of aggregation theory. When brands come together in a design center, the general rule goes, more designers will interact with and purchase merchandise by virtue of there being more options to draw interest. Before the internet, the design center was a great way of finding power in numbers—and for designers, the most efficient way to shop. If you were searching for the perfect red fabric, for example, you could make one stop at the design center to see many different options rather than running around town between fabric stores.
But here's the thing: The internet happened. And in the two decades since, it has completely upended the way designers shop. This seems obvious, but digital commerce's not-so-subtle influence on behavioral trends has led to some surprising numbers. At Williams-Sonoma, more than half of its 2018 sales came from e-commerce; industry-wide, worldwide online furniture sales are expected to grow at an annual rate of 11.9 percent between 2018 and 2022, according to Statista.
The internet is like a design center, but infinitely larger. Not only are there more brands and more options to search for, but navigating between them is easier than ever. (Wayfair and its Perigold platform come to mind.) And although sourcing online requires forgoing the physical experience of handling materials in a showroom, it's much more efficient for the average interior designer working today. Fuigo Market, for example, brings together many of the trade's top brands in one location so that designers can search by category or brand and purchase at a discount with just a click. It allows them to compare designer net pricing on comparable SKUs in seconds, meaning discovery tasks that once consumed days or hours can be completed in minutes.
So what happens to the design center? Many major American cities still have thriving design destinations—but frankly, they're losing their relevance. Why should companies pay high rent on a space that is likely to yield fewer purchases than a solid online platform? If design centers are essentially real estate companies, then what can they do to keep vendors coming in?
There is real value in creating communal, industry-focused spaces. Not only does Fuigo's co-working space allow members to share resources, like our materials library, but it also creates a dialogue between studios that allows for education and innovation. I've also learned to embrace technology, just as our designers have, with our new Market sourcing tool. There's an opportunity for design centers to embrace both of these things—community and technology—in order to keep brands and designers interested and invested in their spaces. Meaningful education programs or apps that augment the physical showroom space with online purchasing capabilities are just a couple of ways that design centers could move forward.
The real future of design centers lies in their relationships with their vendors. As buildings that rely on brands to maintain their profits, businesses that own design centers gain nearly all of their value from the vendors they invite into their spaces. That means they should be putting those vendors first. Instead of simply renting out showrooms, they should be working to understand what brands, designers and their clients need most. In turn, vendors and designers should demand more from design centers. They're never going to be as big as the internet, but there's still potential energy behind these systems. They are in a unique position in which they have the power and space to build a meaningful community that can be a great benefit to the designers and vendors that they serve. Ask yourself what they can do for you.
____________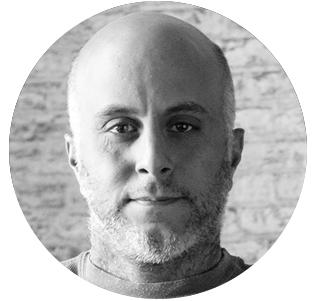 Maury Riad is the founder and CEO of Fuigo, a co-working space for designers in New York and project management software. He is also the co-owner of renowned international textiles brand Fortuny, which his family has owned for nearly three decades. In his column for BOH, Riad shares his deep insight into the business of design and how designers work today to weigh in on how, with small changes to their business model, design professionals can revolutionize the industry.
Homepage photo: Shutterstock.com