Roric Tobin has worked in more countries than most designers have in states. As a partner to the famously globe-trotting designer Geoffrey Bradfield (the author of the first dual-language English/Chinese design book), Tobin's had clients in Japan, Indonesia, China, India, Mexico and Israel. Funny, then, that the jet-setting designer would choose to manufacture his debut furniture line in his own backyard; all of Tobin's pieces are created in New York.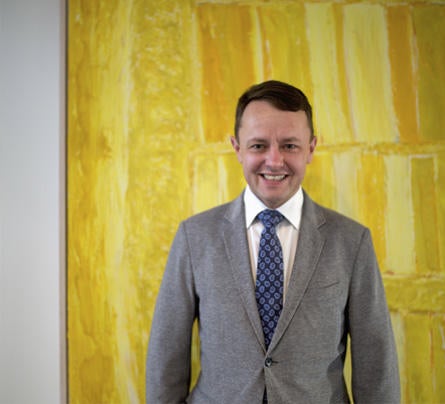 "I had been champing at the bit to get a furniture line going, but wasn't quite sure how to get started," Tobin tells Business of Home. "Then I realized—I have all of these local artisans who do custom work for our interiors. I have the means of manufacture at my fingertips. And since everything's made to order, I don't have to keep a huge inventory."
The collection, launched last fall with 12 pieces, just doubled in size—Tobin is debuting a dozen new items at ICFF this week. While some furniture makers are playing it safe this year, Tobin's collection is bold, sculptural and luxe. Any one of his pieces would be the first thing a visitor notices upon entering a room. "I didn't want to make a mass market collection that could blend in," he says. "I wanted to make signature pieces that would excite me. These are functional pieces of art."
Statement pieces will help Tobin build his profile independent of his partnership with Bradfield. He's also hoping that a bold approach will allow him to reach beyond a trade audience and sell directly to end users. "The younger client who is coming into their own financially, while they might not be looking for a designer, they might want a showcase piece that's really unique, something they can build a room around," he says. "The next generation of clients reads design blogs, they're much more involved. The days of the high-handed designer are over."
The days of the high-handed designer are over.
Roric Tobin
Manufacturing in New York started by convenience, but Tobin soon found it offered many advantages. For one, he could keep close tabs on production, having already built relationships with the makers through his interiors work. For another, working locally cuts down on lead time—he offers buyers a relatively speedy turnaround of six to eight weeks.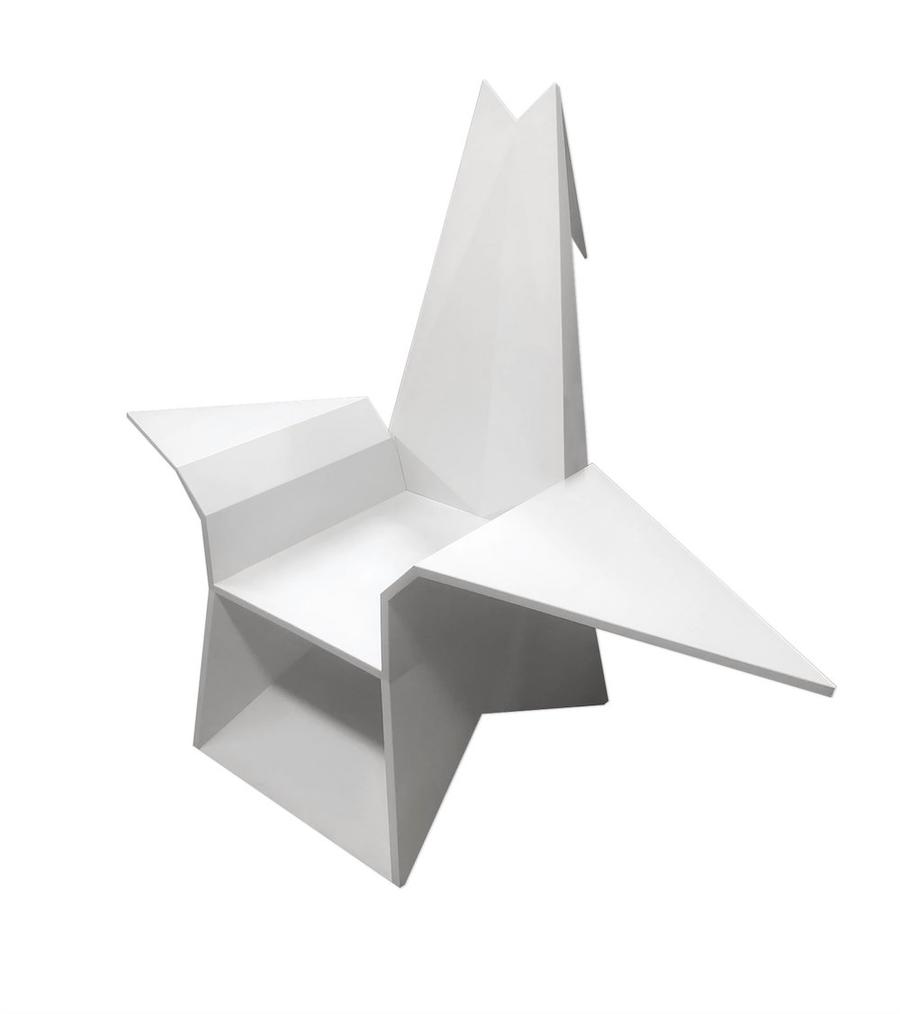 Of course, working with a handful of local artisans places some limits on scope—but for now, Tobin is content to focus on a curated collection. "A lot of backers and investors are looking for immediate volume; they want to cut costs and find a way of doing it that immediately hits the bottom line," Tobin says. "I'm not concerned about that right now—I don't have an investor who wants me to sell 1,000 units tomorrow."
Down the line, he hopes to grow the profile of the collection and maybe someday offer a midrange line ("You've got Purple Label and you've got Ralph Lauren," says Tobin, with a laugh). In the immediate future? "Response to the Crane Chair has been tremendous. We're developing an outdoor version that we're debuting in the Hamptons later this summer."