Big data, meet big design. This week, e-design platform Modsy is launching a new collection of sofas and chairs, Minna Home, exclusively available to its users. The twist? You're statistically predisposed to like it. When designing the line, the company relied heavily on data it had collected on its customers' preferences.
"We scoured all the information [about] sofas our customers purchased over the years and looked at the commonalities. The most common takeaways were comfort, durability and quality," Alessandra Wood, Modsy's VP of style, told Business of Home. "Many of our customers are families and need seating that can stand up to messy hands, spills, pets and everything else that comes with a busy lifestyle."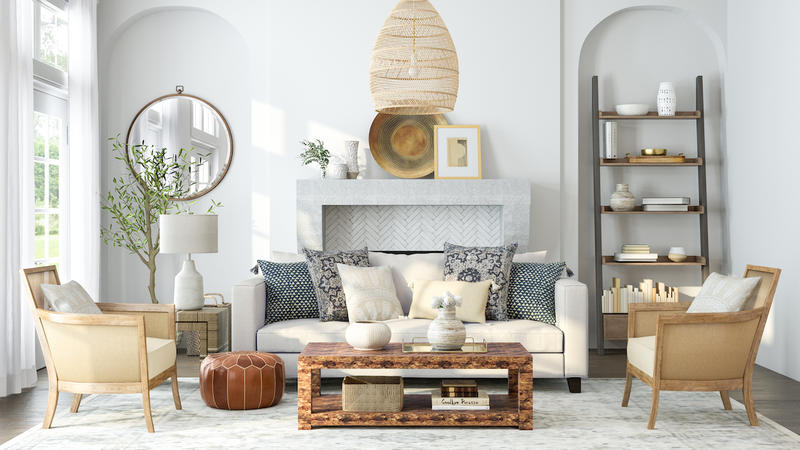 Certainly, "comfort, durability and quality" are fairly standard goals for furniture design—not usually requiring data science to target. But Modsy's approach to Minna Home speaks to the new era of numbers-driven decision making, when companies have a staggering level of insight into their customer base. Even if the conclusions they draw are somewhat intuitive, at scale, the insight can be hugely impactful. For example, if Modsy's research had determined their customers had prioritized vibrant color and high style, Minna Home would look very different (and probably more like The Inside).
Modsy will benefit from furniture that is tailor-made for its modular design system, where clients work with e-designers to create lifelike 3-D renderings of their spaces. The company says it won't incentivize Minna over other furniture options, and that designers are free to recommend whatever option makes the most sense for the client. However, speed (Modsy is offering a 15-day turnaround), customizability (it will send free swatches for all styles), affordable pricing (ranging from $799 for a chair to $1,799 for the most expensive sofa), and a lifetime warranty will likely provide their own incentive.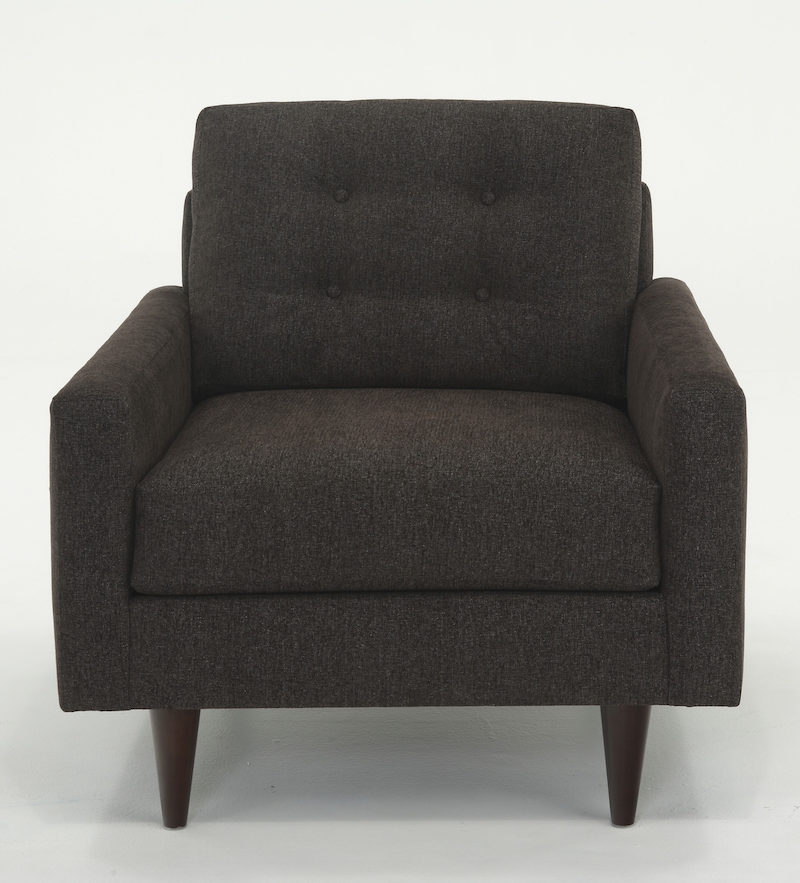 The creation of its own line of furniture might serve as a profit center for Modsy. The e-design business is competitive, and getting more so by the day. Platforms struggle to stay afloat by relying on their cut of design fees—the real money is in charging markup on furniture and accessories. And it goes without saying that those who make their own furniture can make their own markup.
Are data-driven sofas and chairs only the beginning? Will Modsy be debuting Minna Home mirrors, Minna Home lighting, Minna Home Moroccan poufs in the days to come? "To start, our goal was to design high-quality, stylish and affordable sofas and chairs for our customers," says Wood. "We'll consider bringing new pieces in as we grow and learn from our customers' needs, and surface categories where we can differ from other retailers. Consider Minna Home's door as always open!"