Emerging wellness trends and the rise of direct-to-consumer ecommerce players have contributed to the $22 billion home textiles market. This summer marked the launch of the first-ever Sleep Show, a three-day expo expected to present nearly 200 sleep product manufacturers. Now more than ever, brands are compelled to find strategic ways to maintain market share.
Sleep may be enjoying an explosive popularity of late, but, from judging by the marble facade of Frette's original, 140-year-old Milan storefront, the Italian linens brand has long been committed to the cause. Display windows at the newly renovated shop offer a preview of the classic herringbone and ornate medallion designs in warm golds and beiges on Italian-spun, cotton-sateen linens inside. One step into the flagship reveals not only a renovation so fresh the smell of construction still lingers, but also a new strategy set by the CEO Filippo Arnaboldi.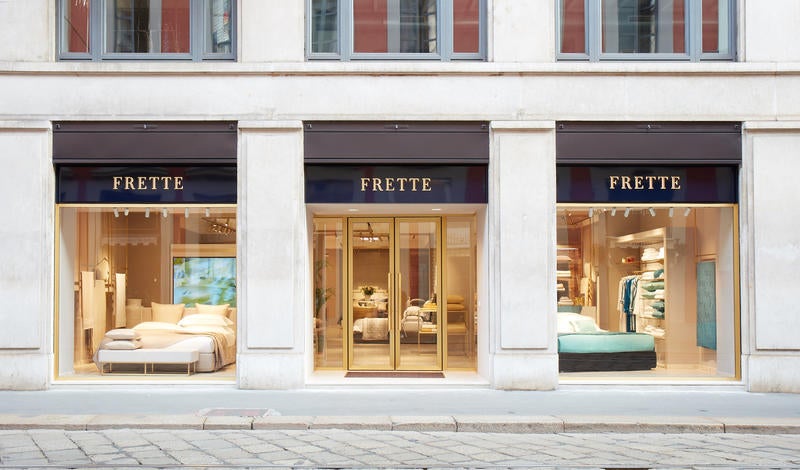 In 2014, European private equity firm Change Capital Partners (CCP) acquired a majority stake in the 150-plus year old Frette, which is credited with stocking the linen closets of more than 500 European royal families, in addition to top top hotels and resorts. At the forefront of the acquisition? "Further elevation of the brand and company," says Arnaboldi. In the years since, the company has undergone a "complete renewal" of its executive team, grown its retail operations internationally with more than 100 boutique locations and an e-commerce channel, and as of this fall, will be introducing a more holistic product profile.
Named to CEO last summer, following two decades at the company in roles including vice president and general manager, VP of retail, and VP of the brand's North American division, Arnaboldi enters the role with an insider's perspective. In his new role, Arnaboldi will oversee the various divisions and operations of the growing the Italian brand on a global scale.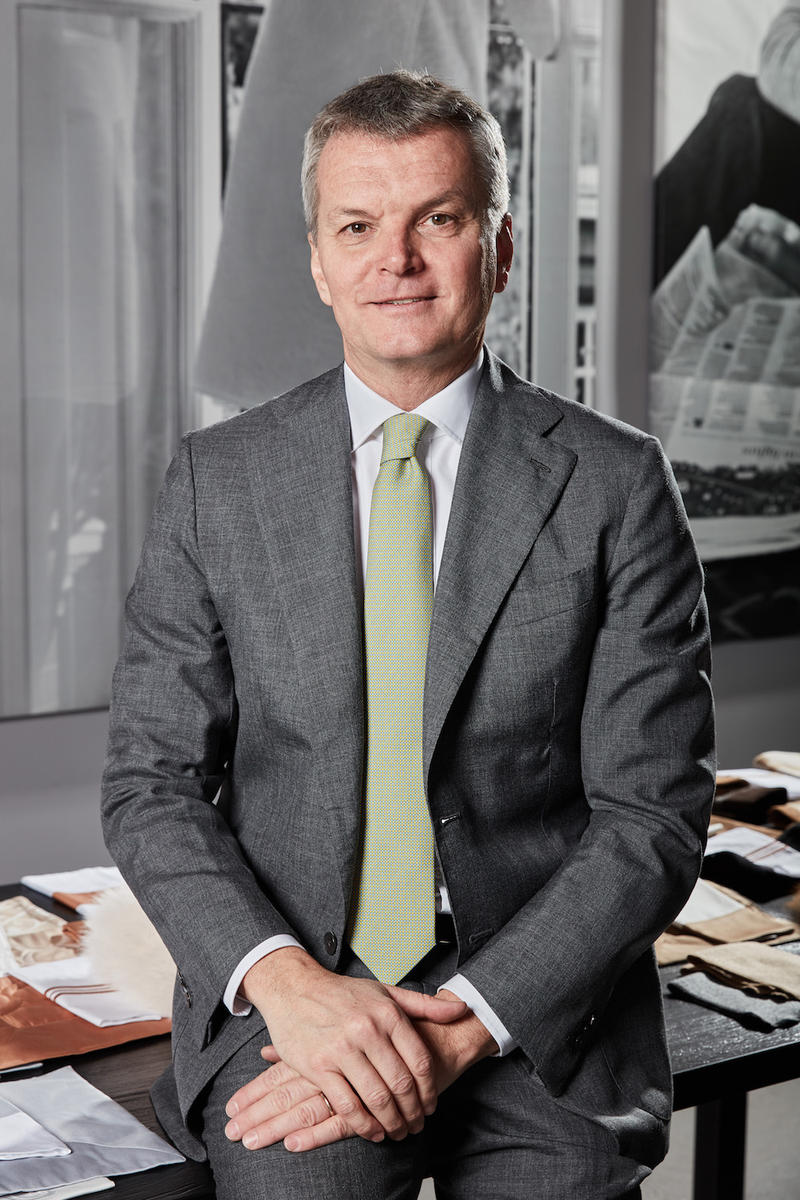 Since joining Frette's North American marketing team in 1998, he has both witnessed and contributed to the manufacturer's strategic growth. "When I joined Frette, ​there were two U.S. retail stores an​d only a few hospitality partners," says Arnaboldi, who had worked on the agency side prior to joining Frette. "Today, Frette has seven U.S. retail, seven retail stores in Europe and, overall, 100 points of sale worldwide, [including] a global e-commerce business."
Yet maintaining market share is more difficult than ever with the emergence of e-bedding startups like Brooklinen, Parachute and Boll & Branch, which were able to attract loyal millennial audiences by offering high-end products at affordable prices. According to Fortune, Brooklinen and Parachute each posted $1 million in sales in 2014—the first year of business for each company.

The expansion goes beyond footprint. In Arnaboldi's tenure, the once solely-linens manufacturer has added loungewear and home fragrance categories to its retail offering. "It is exciting to fully realize the synergy of the luxury experience between all parts of the business at this time. Clients can experience our linens and loungewear at five-star hotels and take that experience home by purchasing through any of our other channels," he says.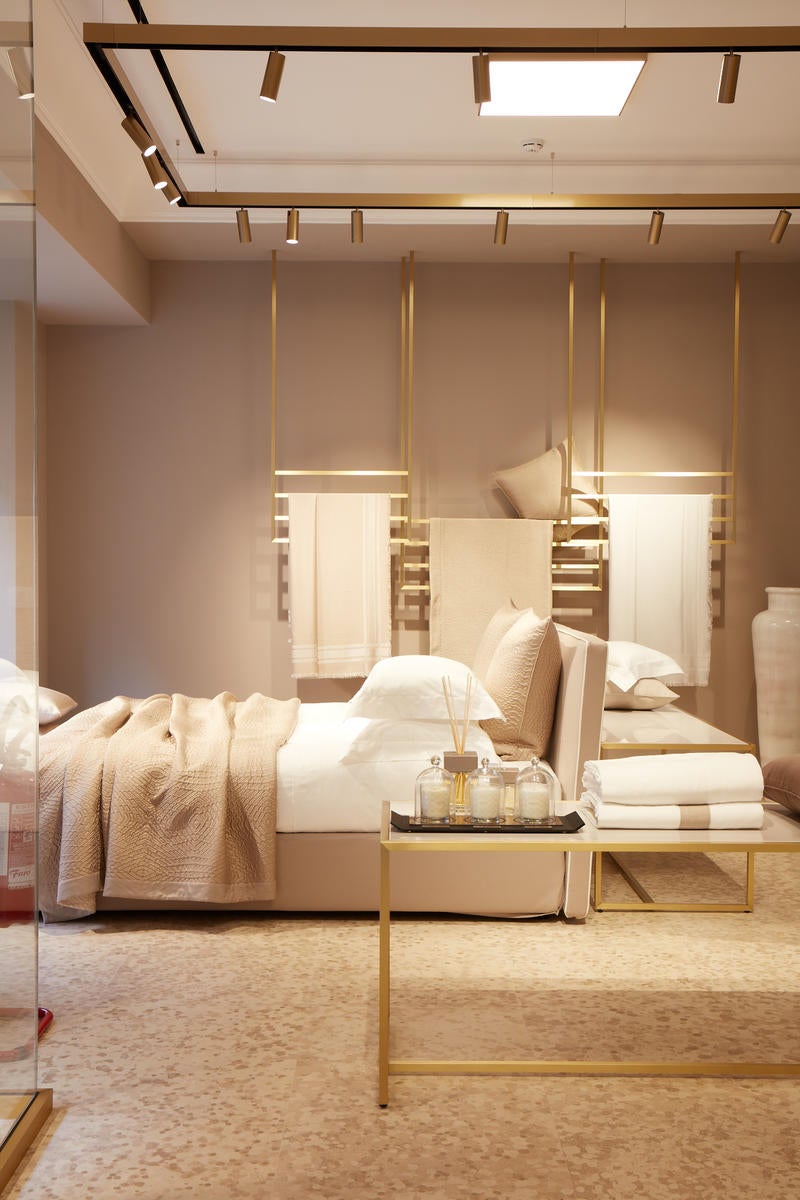 Marking the first major initiative with Arnaboldi at the helm, Frette will be transitioning from a seasonal collection to an evergreen one with the rollout of its Style of Living collection this fall, in a marked departure from traditional quarterly collections. The brand hopes will help reach a broader, diverse clientele through a more agile product. "This new launch allows Frette to transform from a luxury linens brand to a lifestyle company."
Frette plans to make that message clear by launching a thoroughly modern advertising campaign: short, documentary-style vignette videos set in London featuring three distinctive characters (a wealthy young couple and their female friend) that paint the picture of a new target audience of urban-dwelling millennials with busy lifestyles. The goal is to introduce the heritage brand to a younger demographic—and to reveal how Frette's products can adapt to and complement their lifestyles.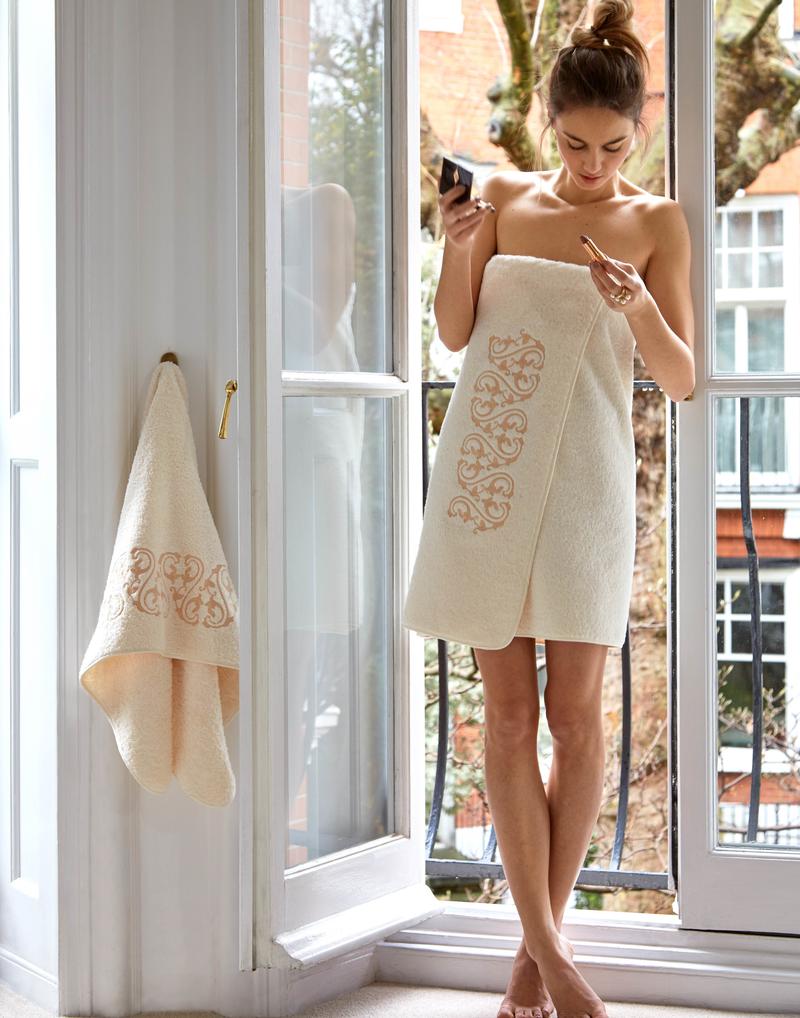 In order to maintain cohesiveness across its 1,000 SKUs, Frette is editing its design offerings down to three enduring styles: linear, diagonal and lozenge. With color, comes the fun. Product palettes, which now range from milk whites and pearl grey to powder pinks and Frette's iconic dark orange, will be built upon over time.
While the product may be simplifying, the market is becoming even more multifaceted. "As a luxury bedding brand, our product has a complex buyer lifecycle which includes long lead-in (purchase decision) time and long​ gaps between purchases," says Arnaboldi of the industry obstacles at play.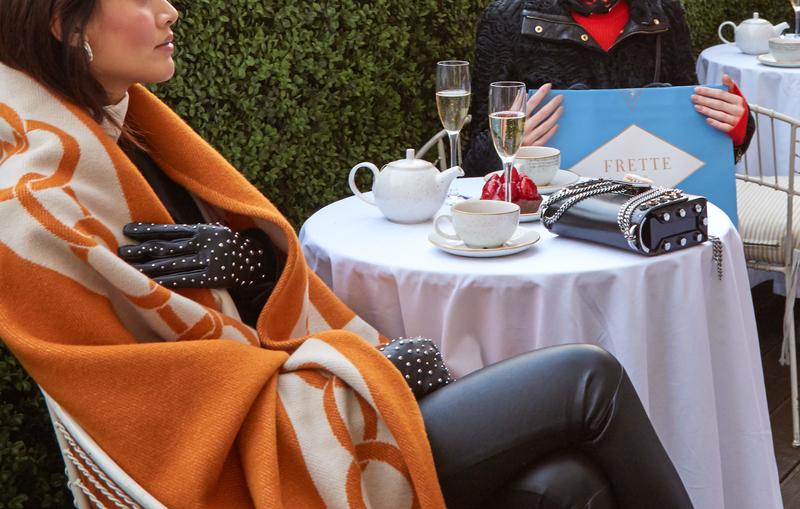 "Another challenge amongst luxury bedding brands includes differentiation of product​ ​as well as services​—not many provide bespoke, monogramming and white glove installation ​​in the way that Frette does," he says. "​The final challenge lies in reminding key clients who care about quality sleep, ​design​ and craftsmanship why the investment is still important, as well as in maintaining ​th​e brand's​ prestigious image in the mind of our consumers, especially in an increasingly crowded marketplace."