Following a renovation, the Frette boutique in Milan has been reopened, with some new features and others that the brand says stand the test of time. Among the latter are an external marble facade that, Frette says, is "deliberately left unchanged, [and] brings the windows to the street side, as in the original project from 1870."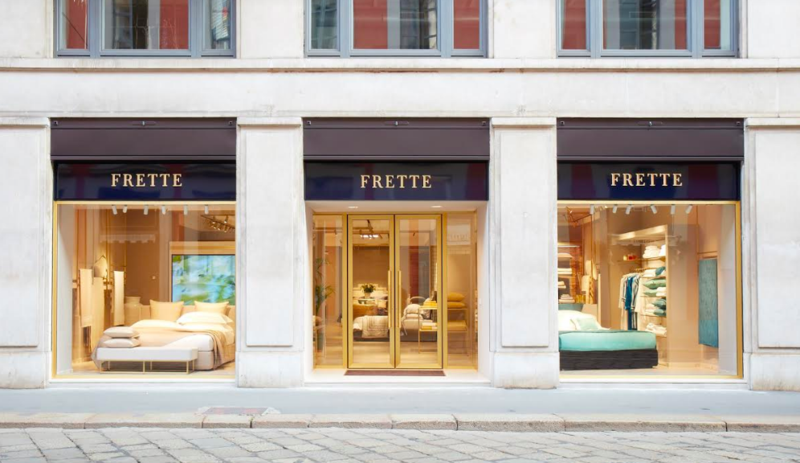 Opened in 1877 as Frette's inaugural boutique in the country, the store today carries bedding, bath linens, home accessories and loungewear collections. The boutique showroom also encompasses an area designed for custom bespoke products.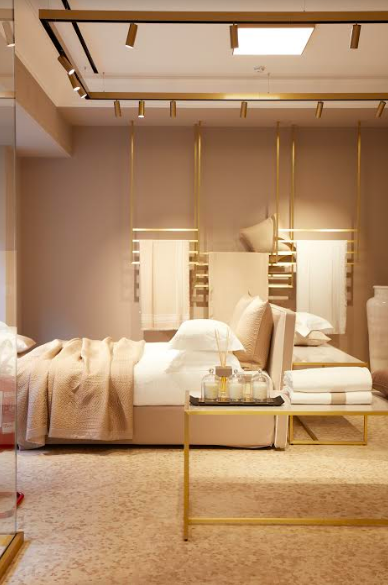 Among the renovation's major highlights are distinctly neutral, natural hues, with furnishings crafted from afara wood with a glossy finish, as well as a central column and architectural elements composed of Emperador brown marble. The boutique's furniture is made from glossy lacquered wood with the material Alcantara and brushed brass details.
"Beige dominates the interior color palette, with hues ranging from chestnut to darker browns," explains the company, and the floor also tells a story: "Light-colored Silipol has been chosen for the floor. Frette was the first furniture store to use it. This revolutionary material—a combination of marble, granite and cement powders—was chosen in the 1960s by architect Franco Albini for the stations on Line 1 of the Milan underground Metro."
The Milan- and Monza-based Italian brand was founded in 1860 and has been known for making linens for the likes of St Peter's Basilica, the Orient Express's dining car, 500-plus European royal families, and a number of hotels, including Claridge's and The Peninsula.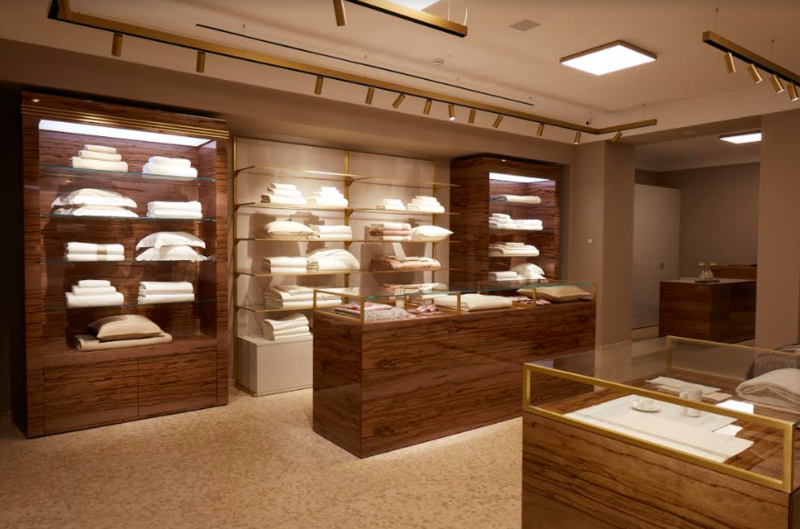 The boutique is located on Via Manzoni in Milan, and joins the brand's dozen flagship stores located throughout Europe and the U.S., as well as its 100 boutiques.