The goings-on in Milanese storefronts and galleries during Salone are arguably just as exciting as the debuts happening on-site at the show. Here's your golden ticket: a guide to the who's who (and what's where) of Fuorisalone, the seven-day city-wide design festival that includes more than 1,000 events.

Pro tips
Stick to this simple advice from those who have gone wrong: Tackle one neighborhood at a time. You'll miss too much if you're constantly rushing to get across town.
Fuorisalone's online portal is overflowing with information, but the most crucial page is this map. Trying to figure out the most logical next step? Let geography be your guide.

TRIENNALE DI MILANO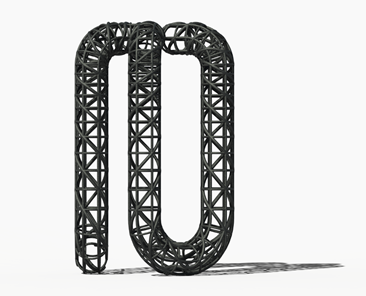 After a 20-year hiatus, the Triennale di Milano returned in 2016 for its 21st edition. This year, the show comes back again with "Broken Nature: Design Takes on Human Survival," an exhibition curated by the prolific Italian curator Paola Antonelli, along with Ala Tannir, Laura Maeran, and Erica Petrillo. The show features a series of installations by designers, engineers and scientists that explores the human connection to the environment. Installations from 22 countries address the overarching theme. In the U.S. pavilion, "RECKONstruct" explores how new materials can help bolster a sustainable, circular economy. (Teatro dell'Arte, Viale Emilio Alemagna 14)
"Aqua: Leonardo's Vision" honors the renaissance master's genius in an evocative installation that will focus on his studies of water. Staged in the heart of Milan at the Conca dell'Incoronata canal lock, the show features a massive LED screen that will allow viewers to gaze into the future of the city with a digital skyline that changes over the course of the day. Inside the canal itself, guests will take in a wunderkammer (a cabinet of curiosities) dedicated to the "beauty and energy" of water. The exhibit was created by Marco Balich in partnership with Balich Worldwide Shows. (Conca dell'Incoronata, Via San Marco)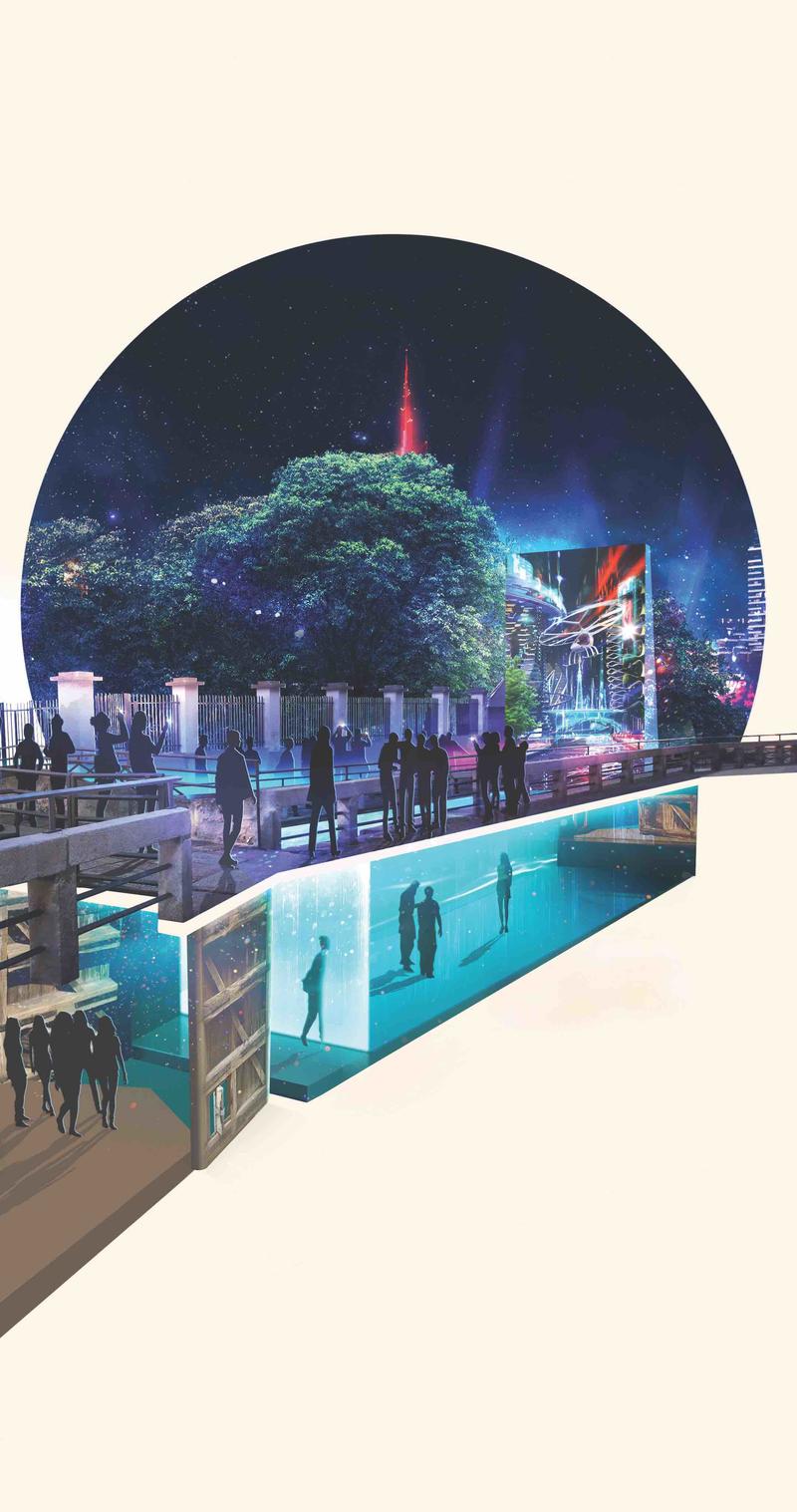 Courtesy of Balich Worldwide Shows
Nearby, online artisan marketplace Artemest teams up with TED Milano to transform a 1930s villa into a fully immersive, interactive home-theatre experience, "Living Objects." A "family" of actors will bring life to the space through interactive vignettes, as visitors wander through the two-story historical landmark that is chock-full of furniture, lighting, decor and accessories culled from Artemest's selection. "Champagne and quarrels, ballets and childhood games will mix with the visual delight of a dream-like home setting," says jewelry designer and Artemest co-founder Ippolita Rostagno. (Via Giovanni Randaccio 5)
Also a short walk to the south, Slide shows its new collection, with designs by Lorenza Bozzoli, Paola Navone, Fabio Novembre and Roberto Paoli (Slide, Foro Buonaparte 57); and French furniture company Ligne Roset teams up with textile brand Sunbrella on "Summit Suite," an installation by American artist Liz Collins. (Galleria Rossana Orlandi, Via Matteo Bandello 14)

BRERA DESIGN DISTRICT
Stockholm-based hipster design studio Hem will launch pieces by Max Lamb and Lucidi Pevere, as well as Superscene, the debut ceramics collection by John Booth and IanMcIntyre curated by Modern Design Review. (Corso Garibaldi 117)
Herman Miller is pulling together more than 450 classic and contemporary products from its family of brands for an installation called, fittingly, "All Together Now." Based around five color-coded vignettes, visitors will wander from a bright pop-art bedroom to an airy office plan. Represented brands include Herman Miller, Colebrook Bosson Saunders, Design Within Reach, Geiger, HAY, Maars Living Walls, Maharam, naughtone and Nemschoff. The exhibit will also debut the Pillar Bedroom Group, a bedroom collection by award-winning designer Michael Anastassiades. (Corso Garibaldi 70)
Artek will present the FIN/JPN Friendship Collection, an exploration of the unique relationship between Finland and Japan that unites traditional craftsmanship with contemporary and classic designs from both cultures. (Via Lovania 6)
A series of rooms within Salvatori's showroom will be sequenced to create an immersive experience, "Hidden Rooms," featuring works by Elisa Ossino, Piero Lissoni and John Pawson. (Via Solferino 11)
Calico Wallpaper, Ladies & Gentlemen Studio and MUD Australia team up to provide visitors with a rotating series of sensory experiences that invite guests to share a moment of introspection—the perfect mindset to take in MUD's new collection of minimalist tableware and lighting. Calico will also show off Muse with FayeToogood, a hand-painted collection that celebrates the female form. (Via Pietro Maroncelli 7)
Stellar Works and Agapecasa will join forces for "Behind the Scenes," a theater-inspired showcase appropriately located in a lavish 19th-century theater. It will highlight new pieces from Neri&Hu, Space Copenhagen, OEO Studio and Yabu Pushelberg and Tom Ferreday alongside reissues of midcentury vintage pieces by Vilhelm Wohlert and Jens Risom. (Galleria Teatro Manzoni, Via Alessandro Manzoni 42)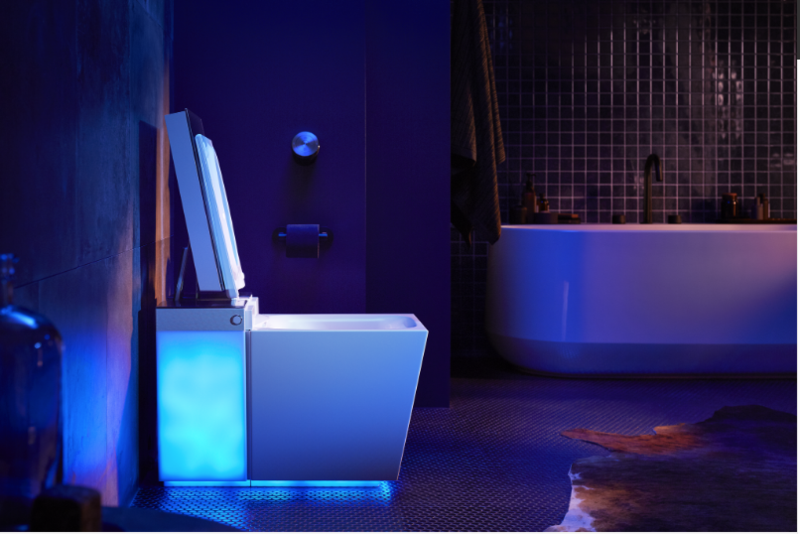 The Kohler family of brands will set up residence in the historic Palazzo Del Senato. Among the drops: a new colorway from the Ann Sacks Crackle Collection, crafted from unfired pottery cull rescued from the factory floor (#sustainability); the Etch faucet finish, which features a subtle gradient between two finishes; and Intelligent Toilets, which can be customized with ambient lighting and wireless music. The immersive installation will also include a "digital garden," and an infinity garden. (Palazzo Del Senato, Via Sento, 10)
WonderGlass presents "Melt," a new tabletop and cast-glass furniture collection by Canadian-born Japanese designer Oki Sato. Sato was inspired by watching craftspeople working with molten glass—his intention was to allow the material to direct the design process: "In a way, doing less and achieving more is the most complicated thing to do." (Istituto dei Ciechi, Via Vivaio 7)
A curated light display from LED lighting pioneer Tala will illuminate a mix of iconic designs and new contemporary pieces from Brazilian gallery Espasso, highlighting the country's Modernist legacy. (Corso Garibaldi 117)
Fashion brand COS returns to the 16th-century Palazzo Isimbardi with Conifera, an architectural installation made from renewable resources—one of the largest created with 3-D-printed bioplastic—by French architect Arthur Mamou-Manoi. The site-specific exhibit promises to be a stunning juxtaposition of new and old, featuring a structure made from 700 modular bio-bricks that extends from the palazzo's courtyard to the Milanese garden behind the building. (Corso Monforte 35)
Plus, check out all of your favorite brands nearby: Magis (Corso Garibaldi 77), Hemma Gone Wild (Via Solferino 15), and Fantini (Via Solferino 18) create spectacular brand experiences in their Milan storefronts; Dedar exhibits its 2019 collection (Via Fiori Chiari 18); and the Delcourt Collection presents a special exhibition, "The Shape of Shade" (Viale Piave 27).

VENTURA CENTRALE
The rough, industrial space under the arches of Ventura Central (Milan's central station) will be transformed by JPS.architects into an atmospheric "theater" where Modular Lighting Instruments and Lensvelt will put on a show of their latest offerings. In the spotlight: international architects Baranowitz + Kronenberg present a playful 21st-century reimagining of the iconic Chesterfield chair, plus designs by Luc Binst (B brand), OMA, Fabio Novembre, i29 Studio Piet Boon, and Rick Minkes. (Via Ferrante Aporti 19)
Israeli-born Hagit Pincovici's new collection was born from an extensive period of solitude the designer spent ruminating in the desert. She experiments with new techniques and pushes new boundaries in her boldest collection yet. (Galleria Lorenzelli Arte, Corso Buenos Aires 2)
Under the art direction of Richard Hutten, Carpet Sign will launch a collection of limited-edition rugs, Freedom. The name is meant to evoke both political and creative freedom: "In a time where walls are being built, and around the globe people end up in prison for their opinion, it is important to give the designers a platform for their outspoken ideas," says Hutten. The line is a collaborative affair, featuring contributions by Irma Boom, Joep van Lieshout, Sabine Marcelis, Studio Makkink & Bey, Christien Meindertsma, Jólan van der Wiel, MVRDV architects and Wim Bos. (Alcova, Via Popoli Uniti 11-13)
Royal Copenhagen presents HAV, a surprising, strikingly modern new dinnerware collection designed in collaboration with Bjarke Ingels, Lars Holme Larsen and Jens Martin Skibsted. (via Mauro Macchi 82A)
Brooklyn-based design studio Eskayel debuts its latest textile collection. Omaggio, which was inspired by a Tuscan-style garden in San Diego, California, cultivated by the founder's Italian-American father. Eskayel also collaborated with Italian lighting brand Nita on Omni, an exhibition curated by Natalie Marie Gehrels of Studio Ouruse that explores the intersection of man and environment. (Viale Monza 30)

CINQUE VIE ART+DESIGN
In an homage to Rembrandt, Mosa presents an installation of contemporary tiles with a historical twist. Using mirrors, light and perspective, Mosa's showcase will be an interactive look at the company's tile offerings, housed in the neo-renaissance Palazzo Francesco Turati. (Via Meravigli 7)
Everyone's favorite envelope-pushing design studio, Apparatus, will present Interlude, a limited assortment that breaks the flow of the firm's narrative approach to its collections. Crafted from embroidery, alabaster, burl, and eel skin, Interlude's playful proportions and scale bring the work into the realm of fantasy. (Via Santa Marta, 14)
At the newly redesigned FLOS flagship, the brand unveils a special exhibition with legendary French designer Philippe Starck (Corso Monforte 9). Around the corner, a pop-up by renowned German industrial designer Konstantin Grcic is hosted in the courtyard space the company shares with Danish textile brand Kvadrat (Corso Monforte 15)
Plus, check out all of your favorite Italian brands in town: Lea Ceramiche presents Zoom, a new project by Fabio Novembre (Via Durini 3); Arclinea shows its new collection, designed by Antonio Citterio, over breakfast, brunch or aperitif (Via Durini 7); Luceplan presents a special installation of new products (Corso Monforte 7); The Art Side of Kartell showcases a special side of the brand in an exhibition open to the public until May 12 (Palazzo Reale, Appartamento dei Principi, Piazza Duomo 12); Cassina debuts its Cotone range with a new sofa by the Bouroullec brothers (Via Durini 16); and Promemoria showcases its exhibit, "The Atelier of Beauty" (Via Bagutta 13 and Via Montenapoleone 8).