It's Tuesday, the best day of the week—at least, for the BOH news desk. In our weekly digest, find a roundup of need-to-know (and nice-to-know) news.
COASTAL LIVING back in Mailboxes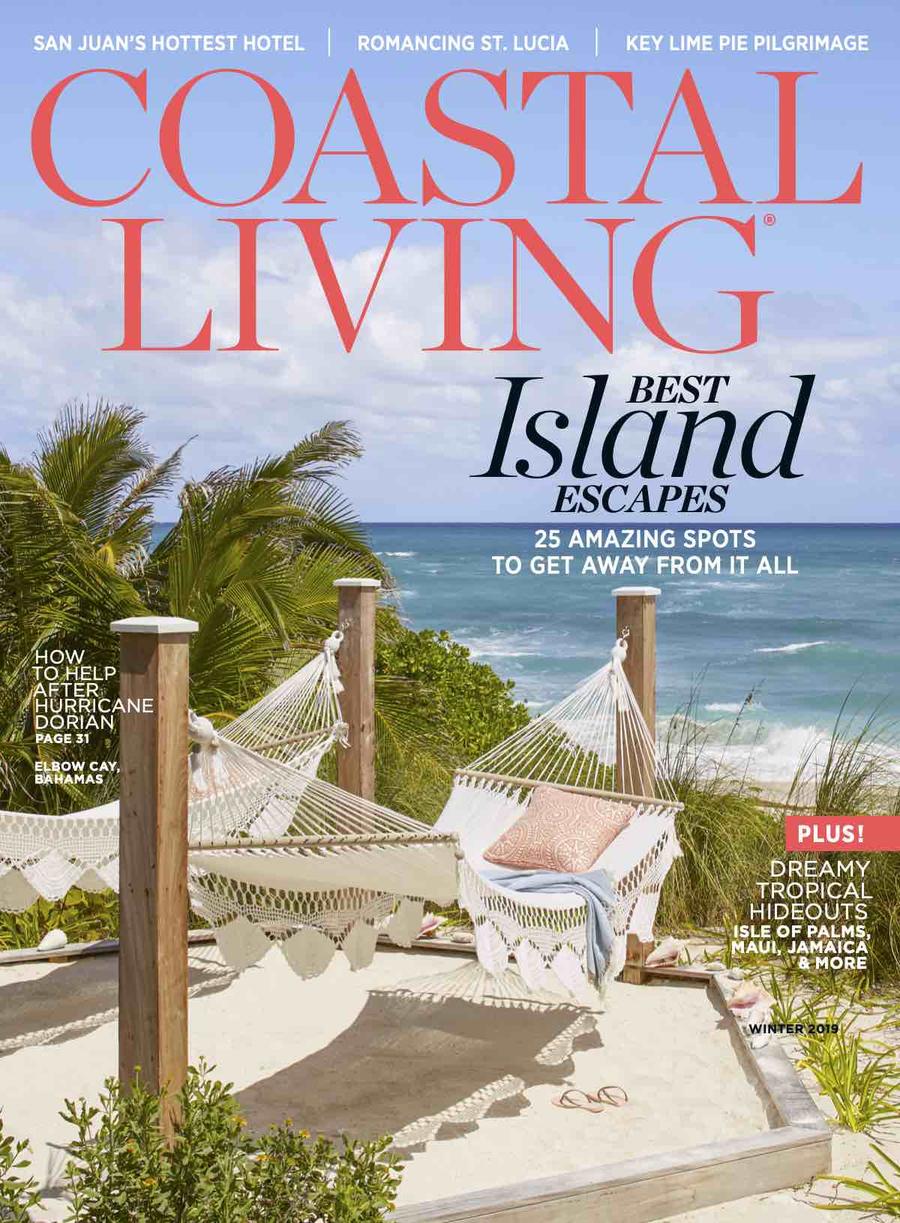 Courtesy of Coastal Living
Magazine publisher Meredith announced last week that it has begun selling subscriptions to Coastal Living, starting with its upcoming Winter 2020 issue, in response to overwhelming consumer demand. "We are giving the passionate readers of Coastal Living what they want—the opportunity to secure annual and biannual subscriptions to this beloved brand," said Doug Olson, president of Meredith Magazines, in a statement.
After acquiring the magazine from Time Inc. in 2018, Meredith transitioned Coastal Living from a subscription-based magazine to a quarterly special-interest publication sold only on newsstands. (Meredith made a similar move to SIP with Traditional Home in June.) In addition to reducing frequency and changing distribution, the SIP model also reintroduced consumers to the brand at a higher price point: $12.99 for an issue. The new subscriptions, too, will come with an elevated price tag—$20 for one year and $30 for two. (In contrast, shelter books like Architectural Digest and Elle Decor are often offered for as little as $5 annually.)
The company said that the transition was a model it would also consider for Cooking Light and Traditional Home. "With a substantial customer base that is looking for premium, high-quality niche content, Coastal Living is a good example of a consumer-driven product with what I'd call an analog paywall," said Olson.
BOH chatted briefly with Olson to find out what the move means.
BOH: What was the most significant metric that pushed this decision?
Doug Olson: Since we transitioned Coastal Living into a newsstand-only magazine, consumer demand for the product has been strong. Newsstand sales exceeded our expectations with a 30 percent sell-through. Providing home delivery to this passionate audience is a natural next step.

BOH: Will the magazine's composition change—more ads, for example—now that there's a subscription component?
D.O.: We've secured interest from advertisers since we announced this new subscription model and we're excited to work with those partners. At the same time, we're not reliant on advertising. Coastal Living is a consumer-driven brand dependent on consumer revenue. We're providing a high-quality product to passionate enthusiasts at a premium cost—an annual subscription costs $20 and a biannual sub costs $30.

BOH: Is this a strategy Meredith is considering for other SIPs?
D.O.: Yes, this direct-to-consumer strategy is one we're developing for other SIPs because this model delivers a product that customers want, and at the same time, it is a strong and profitable business for us.
BUSINESS NEWS
Outdoor furniture startup Outer was featured on the TV show Shark Tank two Sundays ago, during which it presented its backyard showroom model. The founders received a $750,000 investment and a $15 million valuation.
French brand LVMH bought Tiffany & Co. for $16.2 billion in an all-cash deal announced Monday—one of the biggest in LVMH's history. While Tiffany has resisted acquisition for years, it has struggled in the past few years due to less demand, reported Business of Fashion.
Next year, New York will grade buildings based on their energy efficiency. Similar to restaurants, cafes and delis, midsize and large buildings will have to publicly post letter grades issued by the city, reported the The New York Times.
Ikea has almost doubled its U.S. forestland holdings, reported Furniture Today. It just bought about 60,000 acres in Oklahoma and Texas for home furnishings production, part of a long-term strategy for resources implemented by Ingka Group, one of Ikea's partners in its franchise system. In total, Ingka owns about 125,000 acres of forest in Texas, Oklahoma, South Carolina and Alabama.
New online kitchen and bath retailer Hausera released the results of its survey of 1,000 homeowners, concluding that more than half have either recently renovated their homes or plan to soon; there is a big need for home design expertise; and smart and green tech are more popular than ever.
OPENINGS, AUCTIONS AND EVENTS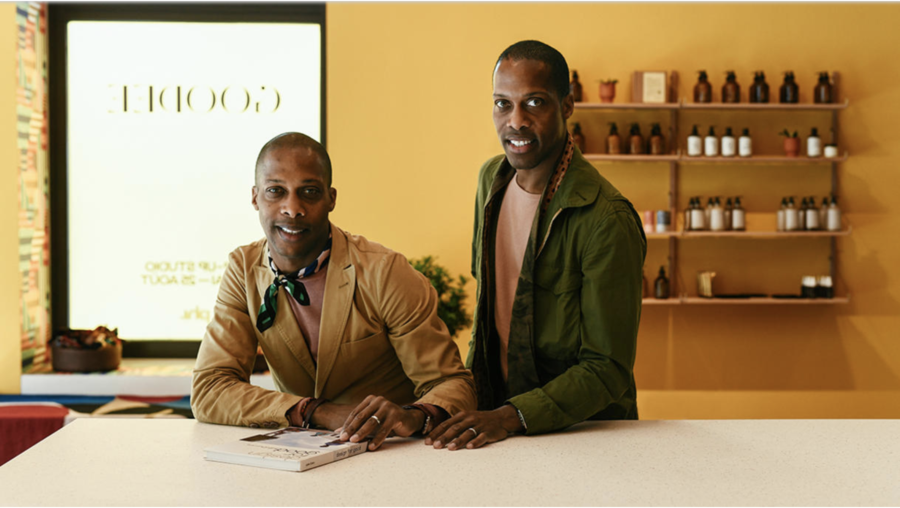 Celia Spenard-Ko, courtesy of Goodee
Last week, Goodee, the "less but better" e-commerce platform by WANT Les Essentiels founders Byron and Dexter Peart, made its New York debut at the Whitney with a pop-up shop inspired by an upcoming exhibition called "Making Knowing: Craft in Art, 1950-2019." The brand launched six months ago with the goal of connecting conscious consumers with ethical makers.
WorkOf is hosting its third Holiday Ornament Series, featuring 50 designers who've produced ornaments to put up for auction. Paddle8 is hosting the auction from November 27 to December 17. Proceeds go toward Scope of Work, which is dedicated to making creative industries more inclusive. Among the participating designers are Bec Brittain, Slash Objects and Zeray.
Museum Store Sunday is December 1, between Black Friday and Cyber Monday, and more than 1,200 museum shops around the country will celebrate with sales and events. The day is dedicated to honoring the nonprofit retailers that are key to the museums' revenues. Here is a directory of participating museums.
DIFFA has a new look. What was once known as Dining by Design is now DIFFA by Design, a three-day design experience and marketplace that takes place at Center 415 (415 Fifth Avenue, New York), from March 26 to 28. Among the scheduled festivities are interactive workshops, culinary experiences, talks, a gala, shopping and more.
Jamie Drake and Caleb Anderson, founders of the New York–based firm Drake/Anderson, will be the honorary design chairs for The Junior League of Detroit 2020 Designers' Show House opening in May 2020. This year, the home is the Bingley Fales House, at 1771 Seminole Street in Detroit.
NYCxDesign has partnered with Maison&Objet and Paris Design Week for a cross-continent collaboration. Because the events have similar audiences, the organizers have decided to team up to produce installations and exhibits, a VIP program that has special tours and other benefits, and cross-promotional efforts. Notably, Sandow-owned Material Bank will launch at Maison&Objet. Sandow took over operations of NYCxDesign last year. NYCxDesign will be held May 12 to 20; Maison&Objet will be held January 17 to 21 and September 4 to 8; and Paris Design Week will be held September 3 to 12.
COLLECTIONS, COLLABORATIONS AND PARTNERSHIPS
Austin, Texas–based building material delivery company launched RenoRun Pro, a subscription service that lets users get free same-day deliveries à la Amazon Prime, and two-hour deliveries for half price ($30 instead of $60), for a monthly fee of $100. RenoRun recently garnered $22.5 million in Series A funding, which it will put toward expansion and user experience.
Swedish bedding brand Hästens has begun a partnership with Bloomingdale's. Four of the brand's bed models—the Eala, Herlewing, Maranga and 2000T—are now available at five Bloomingdale's locations: Boston, Chicago, Manhattan and White Plains in New York, and Short Hills, New Jersey.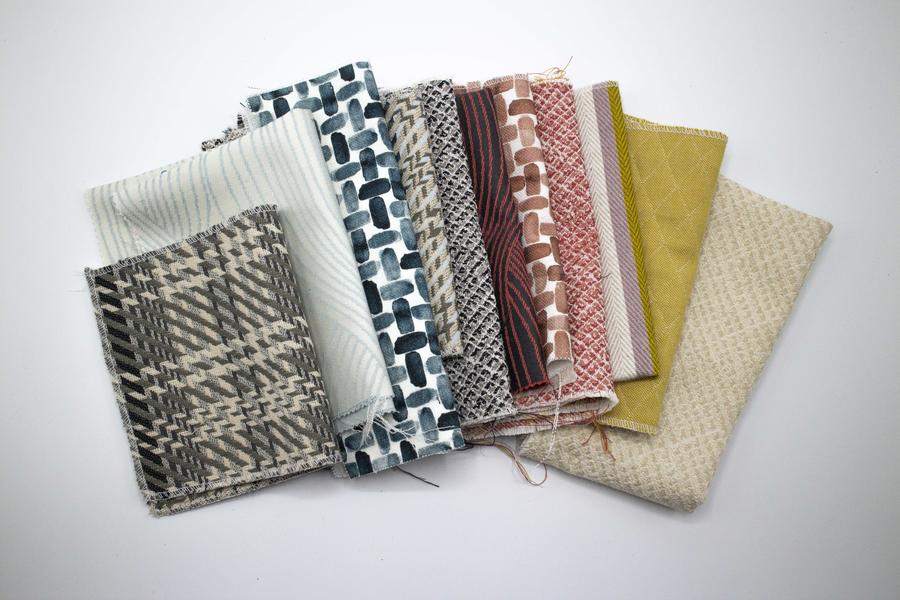 Brooklyn textile manufacturer Fil Doux Textiles has released two new collections, Synthesis and Otratex, which ship tariff-free in four to six weeks from family-owned mills in Brazil and Chile.
Lacey Sombar, courtesy of Mimi Couture
Augusta, Georgia–based designers Brittany Cason Johnston of Brittany Cason Interior Design and Kat McCall of Kat McCall Papers are partnering on a design firm titled Mimi Couture. Their first project together was the concept store Sutton, which launched in West Hollywood.
RECOMMENDED READING
MediaPost digs into the numbers behind D2C advertising and comes back with a surprising conclusion: The disruptors aren't that different from the companies they're hoping to disrupt.
The New York Times takes a look at the increasing power of mom influencers, and what happens when they slam a brand online—especially one started by another influencer. "With influence comes responsibility, and some have raised questions about when and how mom influencers should use their power. How much research should be done before discussing a brand? What constitutes an experience worth sharing? What is, in other words, proper mom influencer etiquette?"
CUE THE APPLAUSE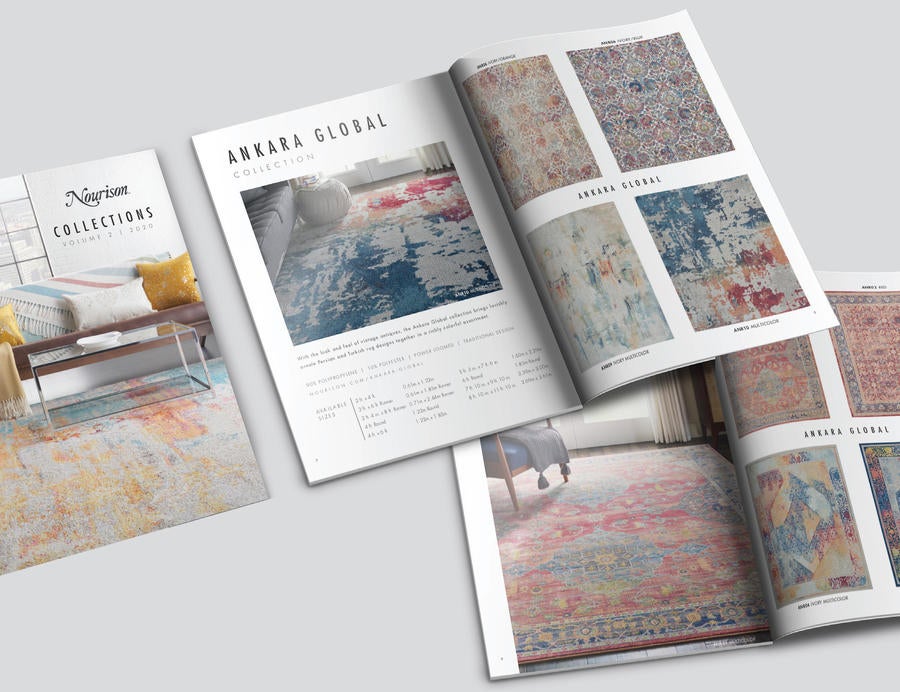 Floor covering and home accents brand Nourison was honored at the Graphic Design's GDUSA 2019 American Inhouse Design Awards for its 2020 Collective Catalogs, which debuted at this fall's High Point Market.
Richard Ouelette and Maxime Vandel of Montreal-based design firm Les Ensembliers received the Designers of the Year award by House & Home magazine in Montreal.
MISCELLANEOUS
Designers can now join the Decorative Furnishings Association, an industry organization that comprises vendors, showrooms, design centers and media. (The DFA's most recent initiative is a push to modernize the way the industry uses data.) Membership benefits include webinars, surveys, digital tools, forums, archived events and discounts on trade show entry. To request membership, click here.
Homepage image: Courtesy of WorkOf