Data is the future, whether we like it or not. But how those ephemeral digital bits and bytes reflect the beautiful, tactile business of interior design is a question that often divides the room. The Decorative Furnishings Association (DFA) has made it clear they aren't waiting around for an answer to fall from the sky.
During the organization's fall membership meeting this morning in New York, DFA president Eric Chang and vice president Jobi Blachy announced a new initiative in partnership with Cora Home, a Chicago-based data-driven B2B furnishings industry matchmaker. The focus: creating standards and modernizing the industry's data game, which is currently a lawless landscape of spreadsheets, PDFs and occasionally even handwritten documents.
Right now, there are no ironclad rules about data. The stats that get collected vary widely from brand to brand, and have been a longstanding pain point for vendors and showrooms alike. The industry has been operating without mass integration—but not for much longer. With the rise of online marketplaces and industry platforms like Style Row, Fuigo and Dering Hall, there is nowhere to hide: The major digital players all expect assets to be configured for the 21st century. "You can't go on Amazon and say, 'Oh yeah, we'll email you our price list,'" Blachy tells Business of Home. But he also notes that it takes smart, sophisticated applications to manage data and share inventory.
Manufacturers and showrooms have been confronted with this reality for a while. "There are such disparate levels of tech savviness in the industry," Cora Home founder Sara Taylor-Demos tells BOH. "Many manufacturers are keeping their product information on clipboards or in a PDF, but that's not transferable. The lowest common denominator for data transfer is a spreadsheet. Keeping inventory levels on a clipboard is still a huge problem in the industry as a whole, and I think a lot of companies will have to come up to speed on that. [But] I have absolute faith that this industry can modernize very quickly."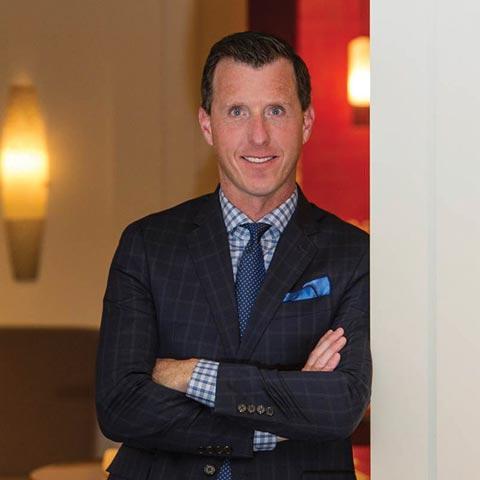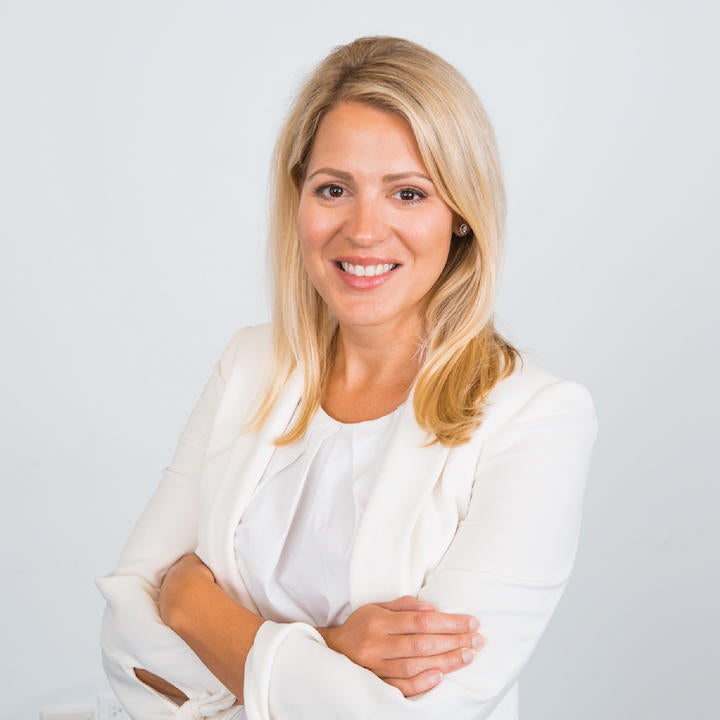 The truth is, uploading and formatting product data is critical, but it's also exhausting. "I want to support all these platforms; I believe in them," says Blachy, who is also CEO of Los Angeles–based furniture manufacturer and multiline showroom Quintus. "I believe our industry needs to move in that direction and streamline communication so we can all be more profitable and aren't spending our time going back and forth 50 times giving prices. I believe in all of that, but the pain point for me right now is sharing the data."
Blachy's recent experience onboarding with a digital platform exemplifies the struggle. The company initially assured him they could obtain the information they needed from his website. "Six months go by and they call me and say, 'Sorry, we can't scrape the data from your website. Can you send it to us in this format?" he says. "I paid my graphics person to pull everything together the way they wanted. It cost me $1,200—for the amount of hours and effort, I had to outsource it. I'm a small company; I'm the marketing and IT departments. We sent it to them in the format they wanted, resized the images the way they wanted, and they immediately responded with, 'Actually, we ended up being able to scrape it after all.' Then I go to the site and the data wasn't input accurately."
This is about creating a singular place for everyone to pull their data together.
Sara Taylor-Demos
Factor in price increases, discontinued items, alterations to dimensions or finishes, new product additions, and the need to inform each outlet about every change, and data management becomes a full-time job. For an industry comprising mainly companies valued between $3 to $10 million, says Blachy, it's a drain. "Who has time? I'm trying to update Instagram everyday, inspire my staff, and work with designers."
Data aggregation could—if done right—offer relief. Since taking the helm of the DFA, Chang has made digitalization a priority. During the group's spring e-commerce summit in Los Angeles, the organization invited Taylor-Demos as a speaker. The data expert's background is in advising Fortune 500 companies on their digital transformations—in her words, turning hulking ships into slim, swift speedboats. She had the audience captivated during her dive into data and the concept of digital readiness: "What this means is: Does your business strategy work in a digital world? If you take away the trade shows, showrooms, sales reps—anything [involving] a human-to-human conversation or physical presence—can you do business today?"
Her talk was one of the most buzzed-about presentations of the conference, says Blachy, who has been working with Taylor-Demos on how to best leverage data aggregation for the industry. They discussed a multipronged approach: how to centralize product information and ensure that it's formatted properly so that manufacturers and showrooms don't have to overhaul it with each new change; how to create a set of data standards; and how to find the right company to spearhead the whole project. The DFA has announced its plan to partner with a data aggregator to build a platform tailored to the trade business. One such company, ProductsUp, presented at the conference.
"This is about creating a singular place for everyone to pull their data together, so you're not having to do multiple spreadsheets," says Taylor-Demos of the effort. "Every single aggregator, marketplace or multiline showroom is asking for different types of spreadsheets, methods or formats. As [Blachy] said: Why on earth should he, as somebody who's trying to sell product, have to do that over and over again? It's such a waste of time. There's a better way of doing this, and that is to create a network effect, meaning many companies come together and put their data in one place."
On a functional level, the idea is to remove the need for repeated manual entry and adopt a one-and-done mentality. "Anytime a manufacturer wants to syndicate to another sales channel, [this will be] an easy path to get there," says Taylor-Demos. "Then the aggregators can manipulate that data as needed, mapping it to their own template and pulling it when they need it."
The dream scenario, says Blachy, is to have images and data live on an aggregator site. Then, when he—or any designer—needs to update a dimension, for instance, the information changes and syncs to every platform immediately. "Right now, I have to keep a Google drive for my staff to access prices for every vendor," he says. "Whereas if every one of my vendors is on a data aggregator, I could just sync it to my system, and then have the ability for designers to log in to my website and check stock on every item we sell. We're still always going to need the showroom for that high-touch experience."
In order to make the process work, some uniformity is in order. On an operational level, the DFA has put forth a widespread data standardization initiative with the goal of devising a collective industry-approved platform. Every product category—rugs, lighting, furniture, wallpaper, textiles—will be represented with input from vendors, multiline showrooms and designers. Committees for each category will be formed, including non-board members, with the purpose of formatting the data based on key characteristics.
We want to try to create a format so that all of our vendors and members have the ability to share data freely, efficiently and pain-free.
Jobi Blachy
With furniture, there are, of course, essential elements like dimensions, finishes and materials. But other practical factors, like the clearance height underneath a dining table—a measurement lots of manufacturers and showrooms don't readily have on hand, says Blachy—will also need to be considered. Every company has its own product spec sheets, and they can vary within categories. Lighting companies, he says, describe height and canopies differently; fabric houses have individual ways of detailing repeats and widths.
"All of that, we feel, can be structured into a more consistent format," says Blachy. "We want to try to create a format for every category so that all of our vendors and members have the ability to share data freely, efficiently and pain-free."
This effort includes custom orders—a category every vendor, showroom and designer is passionate about, but one that requires the most engagement. Still, Taylor-Demos thinks it's possible. "The manufacturer needs to figure out a way to standardize their customization so they can create essentially a decision tree, which is really an algorithm." She describes a sequence of questions using a Hellman-Chang table as an example, one mentioned in the spring DFA meeting. "[You] could start with the question of, 'Is this a single or double pedestal table?' You choose one, then the next question could be, 'What is the length?' The next one is, 'What is the stain?' So, you're going down this decision tree, and it's choose your own path."
I can take out my phone right now and custom-order a Tesla in 10 minutes. Elon Musk figured it out, and cars are a lot more complicated than furniture.
Jobi Blachy
Blachy advocates for open-mindedness, recognizing that the notion of creating standards around customization can make people reticent. "There's no reason you can't just have a column in the data spreadsheet that says, 'Custom available, contact us for pricing.' We don't need to overcomplicate it. We're not going to solve every problem, but if we can solve 90 percent of them, and standardize [the system] so we're all more efficient and profitable, then we win. Then the industry wins whether or not you're a member. That's really what we're trying to do—raise the water level for the whole industry."
Once consensus is reached on standards, it will become the foundation for a data aggregator partner, who will develop the platform. Access will be available to the industry at large for a fee, and to DFA members at a discount. The DFA is not just kicking tires; committees are expected to form in October, with key deadlines planned out for the next year. The group will also lean into education and offer resources, recognizing that plenty of members will want a crash course in the complex and ceaseless world of data.
When asked about the challenges of creating fields and standards for customization, Blachy gently pushes back against the conventional objections. "My first response to that is that I can take out my phone right now and custom-order a Tesla in 10 minutes," he says. "Elon Musk figured it out, and cars are a lot more complicated than furniture."