The Decorative Furnishings Association (DFA) is taking what some consider a controversial stance. At its annual meeting, which took place yesterday at Meredith's offices in downtown Manhattan, the organization's president, Eric Chang, asserted the board's view that in order for the home furnishings industry to become "digitally ready," it must take the first step of publishing manufacturer-suggested list pricing. DFA members, which include showrooms, manufacturers and designers, were charged with making this happen by January 2020. "There's strength in numbers, and we must all do this together," said Chang.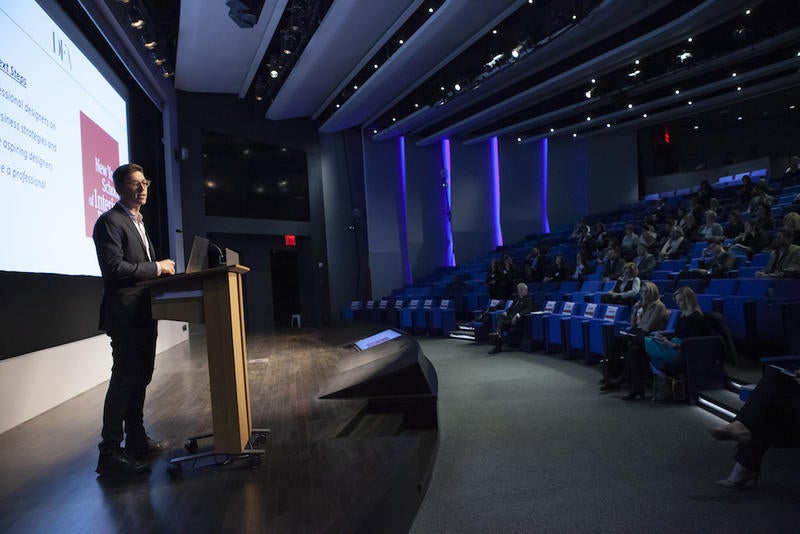 Ayano Hisa for Business of Home
Sharing price is required for inclusion in "credible channels" like The New York Times and The Wall Street Journal that promote the trade industry and grow awareness. It is essential for joining commerce platforms like One Kings Lane, Perigold, 1stdibs, Chairish and InCollect, or project-management platforms and marketplaces like Style Row, Fuigo, and Ivy—each of which offer additional revenue potential and marketing horsepower.
"The game changer to save the trade will happen digitally," said Chang. "There are more people than ever interested in home, and these platforms are increasing the size of the pie," added Chad Stark, the former DFA president who now spearheads the organization's DoItFor initiative. Published list pricing is "the one thing that facilitates change and respects how consumers are researching and shopping today."
Chang makes the argument that high price is still more approachable than no price. It will make showrooms and design centers more accessible and allow consumers to self-qualify for trade products. By publishing pricing, the industry "removes the single greatest opaque instrument of our business model that hurts public opinion of our industry and hands power to retailers."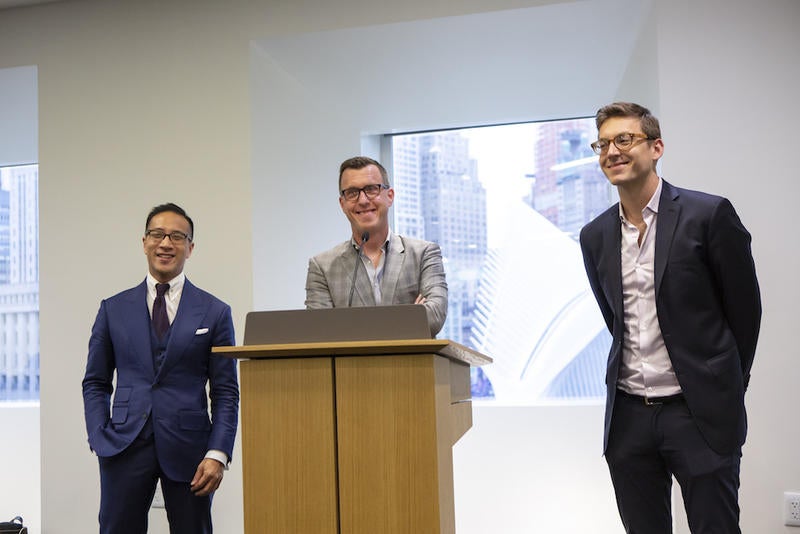 Ayano Hisa for Business of Home
What else does it mean to be digitally ready? The requirements Chang outlined for brands include having assets (product photography, specs and descriptions—as well as stock availability and samples), providing 24/7 access to information, and offering a competitive quick-ship program.
This call for action comes after Chang, Stark, and DFA board member and Quintus owner Jobi Blachy spent the last year hosting task force meetings with designers and brands around the country, listening to their concerns and talking about potential solutions. Armed with feedback from more than 70 designers, showrooms and manufacturers, "the days of the DFA doing nothing are over," asserted Blachy. "The only way to take on the retail world is to unify the framework on which we operate," added Stark.
The biggest pushback on this effort to date has been showrooms' reluctance to upset designers who rely on a cost-plus-markup business model, and who may not want to share their markup percentage. More and more designers have become transparent about their markup, and many in the room argued that it is the best way to gain clients' trust.

This is like climate change: We should have made these changes 10 years ago. We have all of the intangibles—artistry, history, a superior product. Let's not forget that. It's time to rethink what to-the-trade looks like." —Eric Chang
Published pricing may not impact some businesses. For them, end consumers are aware of the net price and often pay the showroom directly because they want the miles or the points. They pay the markup to the designer separately (over half of Stark's and Quintus's clients do this). Stark said if an end user wants to pay retail, his company sends a check to the designer for 25 percent of the price—"and we have a customer for life." One vendor in the room didn't agree with that strategy, because, she said, if the client catches wind of what they perceive to be a side deal, they will not be pleased.
A vendor raised the concern of being aggregated: "Our product is unique, so I don't want to be lumped in with a bunch of other companies in my category." Stark answered, "You're already being aggregated if you're in a design center. There's no online-offline anymore. An aggregator is an aggregator."
Another objection was product differentiation: What if five brands have a very similar leather chesterfield, and all turn up in a search? Chang and Stark answered: "You can get a white T-shirt from Gap Theory or any number of stores, but you make the purchasing decision based on brand."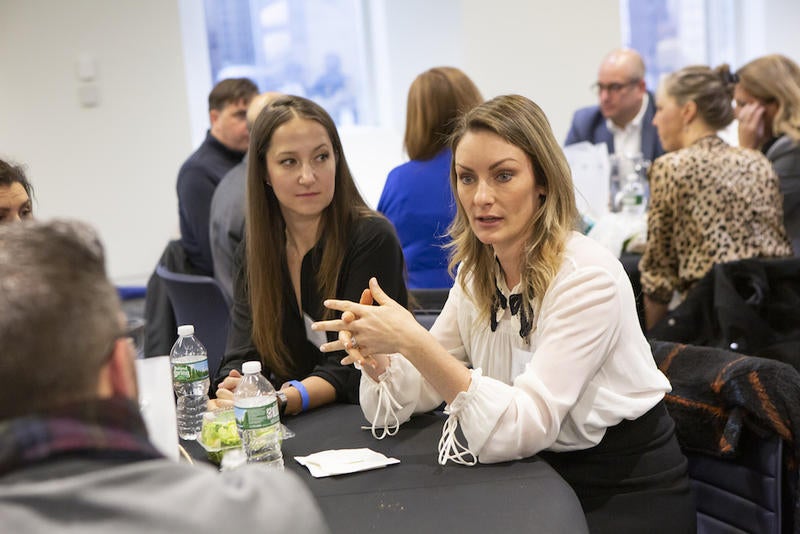 Ayano Hisa for Business of Home
Multi-line showrooms (brands that represent lines, rather than manufacturing them) have the biggest objections to brands publishing pricing, as they are the most vulnerable in the new landscape of aggregators. One fabric brand was threatened by its multi-line showroom partner after publishing pricing, and quickly removed it. Heather Kearsley, founder of Kearsley Home, shared the story of a prominent San Francisco multi-line showroom that was boycotted by the design community for publishing pricing—and had to close its doors after 25 years in business. "It was heartbreaking," she said, "but all the more reason to stand together as an industry."
"This is like climate change: We should have made these changes 10 years ago," said Chang. "We have all of the intangibles—artistry, history, a superior product. Let's not forget that. It's time to rethink what to-the-trade looks like."