Chairish launched its first custom collection last week, a line of curtains, pillows, ottomans, settees and accent chairs in bold, whimsical patterns manufactured by Meganne Wecker's Cloth & Company and designed by Angela Chrusciaki Blehm. The Georgia-based artist's creations were already best-sellers on Chairish, but this project was her first time designing patterns on this scale.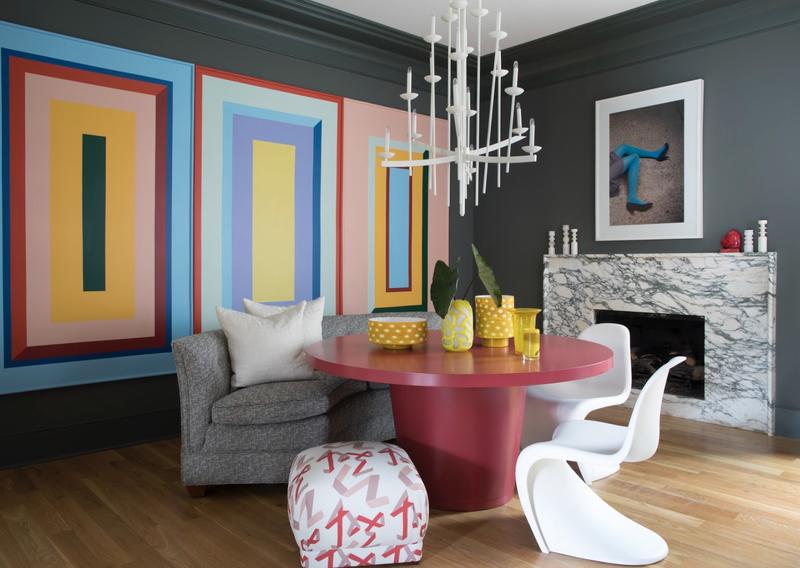 When Chairish approached Chrusciaki Blehm last spring about designing the fabrics, she initially created over 80 different options, which the brand narrowed down to five. "They wanted to keep it tight and curated, not overwhelming, with the initial launch," the artist tells Business of Home. "I was on a roll and having fun with it and thought, 'Well, going to try every design idea I have,' because a lot of the time, in the process, you stumble upon something new ... even if I didn't use one, it helped me with a new design."
After getting to know Chrusciaki Blehm and visiting her home, Chairish co-founder Anna Brockway learned that the artist had always been interested in textile design. "One of our mottos at Chairish is 'Let's try it!' so [we] rang up the firecracker team at Cloth & Company, the country's first innovative print-on-demand, tech-focused furniture brand," Brockway tells BOH. "Their digital printing technology and traditional hand craftsmanship helped us bring Angela's unique aesthetic point of view to life in this whole new medium."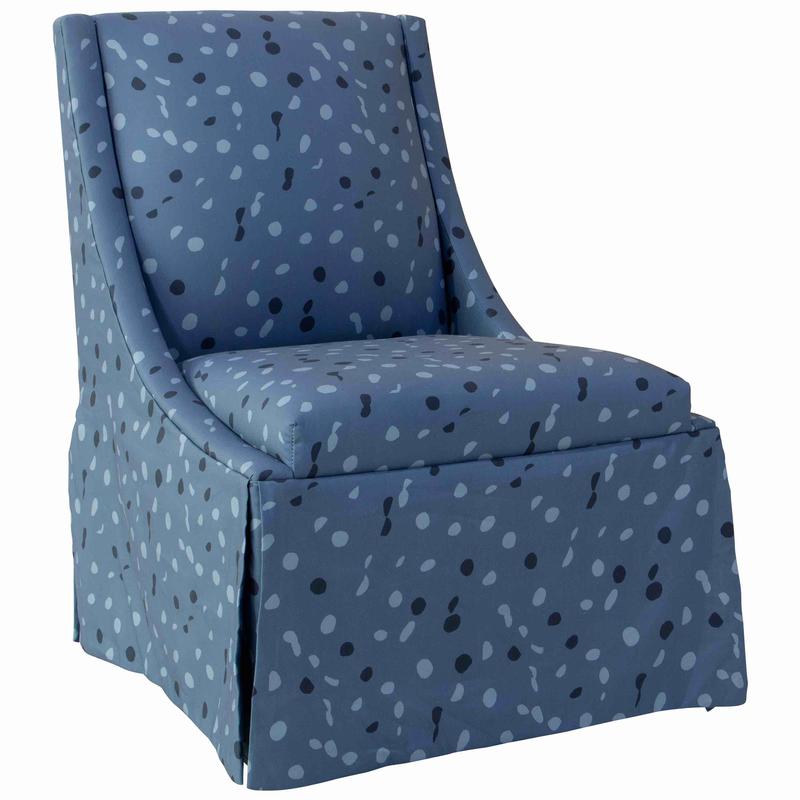 Chrusciaki Blehm, who has had product on the vintage furniture marketplace for a year, hoped the new collection would reflect her art—which she describes as "a manifestation of my fascination with fashion, art history, architecture, and daydreams from the mundane." She wanted people to recognize each piece as hers. Since record sales of her designs have made her one of Chairish's top-performing artists (she is currently featured on the digital marketplace's homepage), it seems likely that regular shoppers are familiar with her aesthetic.
"It's a bit surreal, especially since [the furniture] can be available to anybody," says Chrusciaki Blehm. "I've done some DIY-type fabric things in the past, but to see something directly translated from my art into furniture is really exciting. ... I wanted to create something I could see using in my own home." Mission accomplished: The settee, two chairs, an ottoman, a pouf and some of the pillows currently grace her abode.
Each piece in the collection ranges from $139 to $1,456. Cloth & Company digitally designed each fabric based on the artist's work, and will custom-print, produce and deliver each order within three weeks.