"Another shoe drops," wrote one designer in a Facebook comment when news broke two weeks ago that Traditional Home would transition from a bimonthly, subscription-based magazine to a quarterly, newsstand-only, special-interest publication amid widespread layoffs. The news felt to many like another blow in the context of myriad recent changes in the shelter publishing landscape.
But there's a silver lining for the industry despite the magazine's shake-up: The September/October issue may be the last copy of Traditional Home to arrive in the mail, but according to editor in chief Jill Waage, who remains at the helm of the title, the magazine that readers and designers know and love isn't really going anywhere. Waage is in the process of mapping out the projects she'll be slotting into her four 2020 issues—and is moving forward with scheduled shoots this week and beyond. In the publication's new format, she says there might even be room to showcase more projects than before.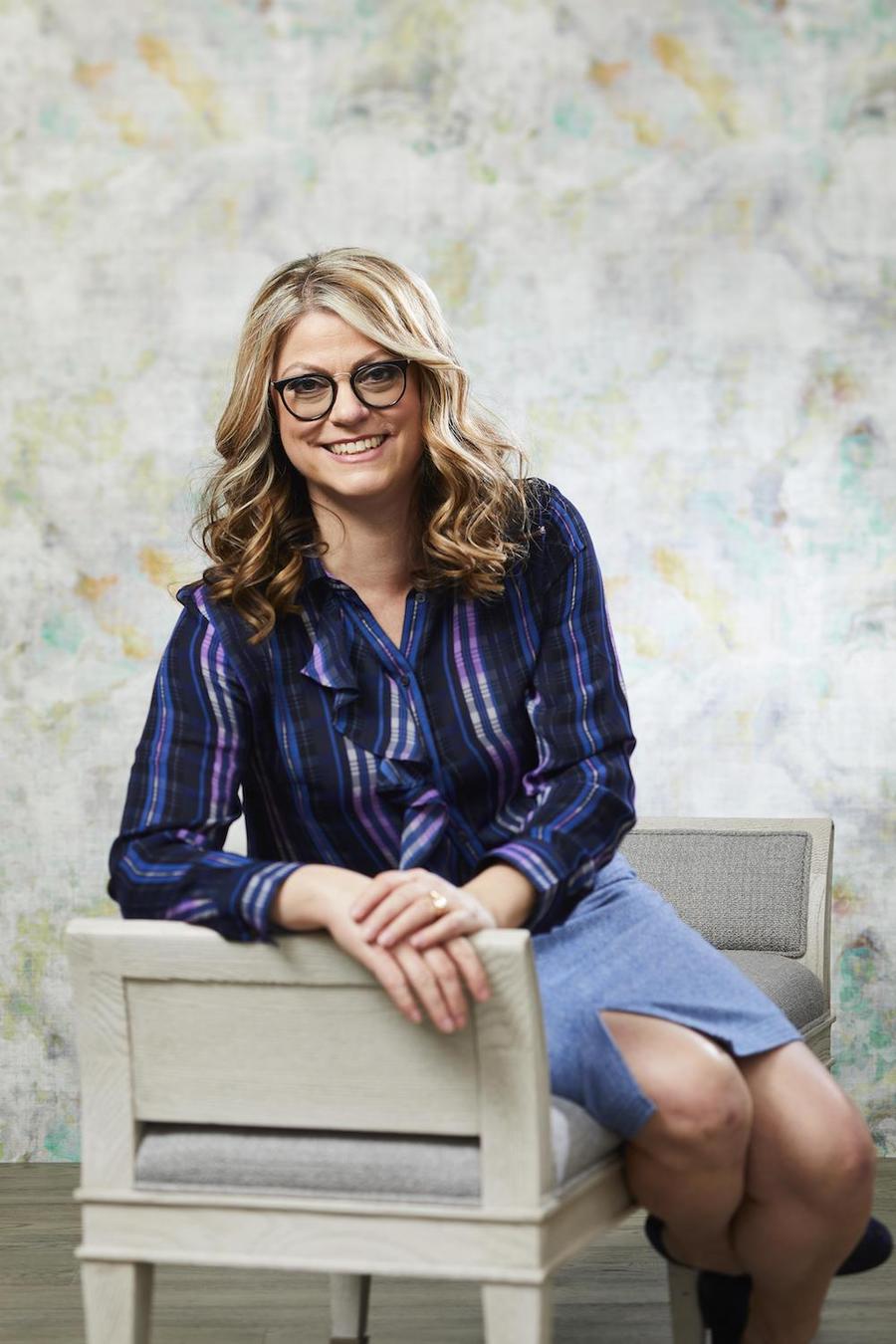 What will change is the economics of producing the magazine, which boasted a circulation of 850,000 and readership of 4 million but faced insufficient interest from advertisers. Meredith is tapping into its deep expertise in the special-interest category—and made a similar recent transition with titles like Cooking Light and Coastal Living. (Des Moines–based Waage will also oversee Meredith's other home-focused special-interest publications, including Elegant Homes and Dream Kitchens and Baths. And she remains the editorial director of Magnolia Journal, which is published with its own dedicated team in Waco, Texas.)
BOH caught up with Waage and Meredith Magazines president Doug Olson to find out what precipitated the overhaul at the beloved title, why the company still believes in Trad Home and what comes next.

When was it clear you needed to take this step for Trad Home?
Doug Olson: A little over a year ago, we made the decision to go from eight to six issues per year with the hope advertisers would support a bimonthly—and many of them did, but not to the level we had hoped. To us, the next version was to give up on the advertising model and transition to a consumer-based model. Not one transition [like this] that we've made in the last two to three years was a case where consumers had moved on.
What do you want designers to know about Trad Home right now?
Jill Waage: I want designers to know that the Traditional Home they love today—the beautiful homes and signature front-of-book pieces—will continue to be in the quarterly format. Period. Honestly, I've already shot the content! The designers [who will be featured] all know what I have in my bank that was going to run in 2020—and guess what? It's running in 2020.
Are you going to continue also producing original content?
Waage: That's the plan. A lot of the titles across the [special-issue magazine] luxury portfolio have been shooting original content for years. The notion that they are all 100 percent repurposed and reused content is incorrect.
And your new team?
Waage: There's a wonderful crew of people who have worked here for a long time in the special-interest media (SIM) group—a number of them have been with the company for 20 years or longer. They're active, dynamic and smart leaders who understand this machine and how to make these beautiful products and get them to that passionate newsstand consumer—that's both on the art side and the editing side. They've got strong backgrounds in producing really engaging covers for newsstand, which is a very important thing. [In this model], the newsstand cover becomes very important.
How will the look and feel of Trad Home change?
Waage: The interesting thing is that before I came to Traditional Home, [I had worked in the SIM group], so I feel like I've already brought a lot of the SIM secret sauce to the cover blurbs and the cover image at Trad Home. At this juncture, the plan is to carry the same design, fonts and feeling of the magazine into that quarterly experience. I don't want that experience to change for readers; I want them to know they're getting the same publication in their hands that they've known and loved, so I don't want to make that change inside the book.
Listen, we all know there's more beautiful design out there today than gets the chance to see ink. We've got lots of ink, lots of pages, and lots of opportunities to show everyone's great work. So I am very excited about that.
Jill Waage
And what about digital? When you joined Trad Home in February 2017, a forthcoming digital revamp was announced.
Waage: For now, it stays the same. We are in the queue for that redesign. But honestly, we've made such great strides in social—we are such a visual brand, and our readers are so loyal. Our Instagram world is so important, and it becomes a tremendous vehicle for us that's already built in.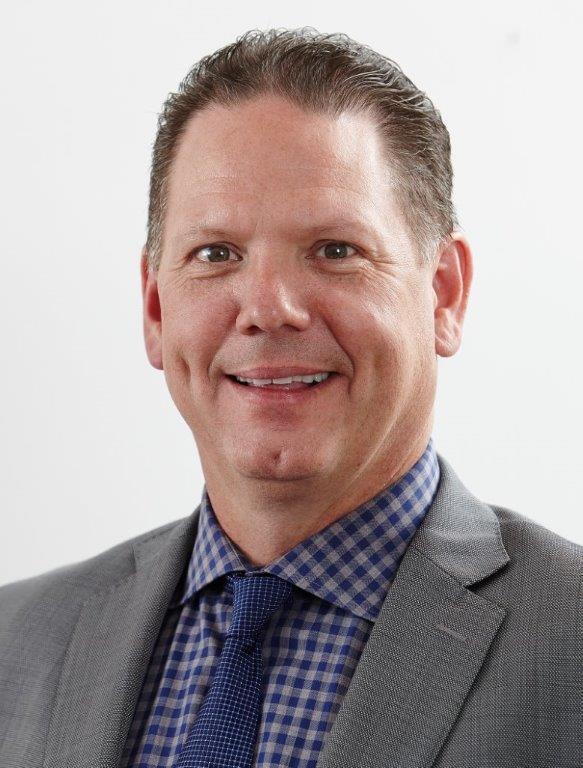 Will social be a big part of driving those followers to the newsstand to purchase the issue?
Waage: The same way that we announce and show the new cover when the new issue comes out to tease to what is in that new issue, we still get to do that. If anything, the messaging gets to be stronger. What I've already noticed on social, too, is that people are already saying, "I can't wait to see the new format, I am going to go get it." And as people talk about it on social, they've also been saying how much they still love that printed experience in their hand.
Magazine publishers have been bemoaning declining newsstand sales for years—but this special-interest publication model is entirely newsstand driven. How do you make it work?
Olson: It's a classic case where we have a brand that consumers still love, but the advertisers have not supported it to the level that makes sense. We have had success creating a more premium environment—larger trim size, [higher-quality] paper—with brands like Cooking Light, so it's a model we are very comfortable with. Consumers contribute to support [the brand] at a higher price-point, versus a subscription that is subsidized by advertising.
Waage: Meredith owns a tremendous number of pockets on newsstands and at retail. No other company has the ability to drive this consumer revenue business around premium magazines because we have so many pockets, we've been doing this for decades, and we already have the infrastructure, systems and know-how to do it. And because that exists, we get to keep publishing things like Traditional Home, Cooking Light and Coastal Living.
The development of Magnolia Journal happened in that SIM group, as well. As it grew, it got its own staff in Waco, which is when I stepped in and became its editorial director [in May 2017] because it kind of has its own self-functioning staff. I think it's just another example where consumers are paying a premium price for a product they really want. Because the subscriptions aren't discounted, it's on the beautiful paper stock, it is akin to that world. It was born out of it, but it has a separate business model. We get to pull all that smarts together into a same group strategy.
Another great thing that not many people know is that in the last two years, Traditional Home gained 5 percent market share at newsstand—and we did it by taking market share away from our competitors in a declining environment. It wasn't by attrition, it was by taking it away from other brands. I take that as a pretty great sign of vitality: Our newsstand numbers have been stable, if not even going up and stabilizing that way, in a very challenging market. That says to me that the people who are already picking up Traditional Home at the newsstand like what they're seeing on the cover. Now we have the opportunity for even more folks to pick it up as a premium experience.
What's the new distribution?
Olson: We're still working that out, but typical distribution can be anything from 200,000 on the low side to 500,000 or 600,000 on the high side—or up to 1 million copies, in the case of Magnolia Journal. We model all of this [by] looking at what our content costs are, what we think the sell-through will be, and consumer feedback.
Will there still be ads in the new Trad Home?
Olson: It won't be ad-free, but there aren't many ads. A lot of advertisers moved on or didn't have budgets, but not all of them walked away. And advertisers that are willing [to opt in] at the new distribution and sell-through level will find a passionate audience of consumers that are willing to pay more for Trad Home.
Waage: In the well of the magazine, I'll actually end up having more pages to run projects, because it's all [editorial] real estate. We're actually shooting a location next week. I'm excited that in this new role, I get to take the contacts—the designers, and all of the great design that I know that is out there—and help bring that to this portfolio of luxury magazines. Listen, we all know there's more beautiful design out there today than gets the chance to see ink. We've got lots of ink, lots of pages, and lots of opportunities to show everyone's great work. So I am very excited about that.
Do you see this model as a viable future for magazines?
Olson: I think for some brands, it is definitely the future. For our bigger brands, like People or Better Homes & Gardens, the advertising-based model [is still strong]. But smaller to midsize brands are the first to come off of advertisers' schedules. We want to continue to serve the consumer in digital, video and print, so this is an evolution to keep those smaller brands alive.
We made the difficult decision to combine Cooking Light and EatingWell [in September 2018]. EatingWell lives on as an advertising-supported product with more than 1.7 million subscribers. But the way to keep Cooking Light moving forward for consumers that loved it was to offer it in a special model. This is exactly the same thing. [In the special-interest model], we build the product better from a paper-quality standpoint—and the price point is higher as well.
An advertiser-based model is a lot like a retail store; this model is like a department store, where a higher price means fewer customers. We don't need 850,000 people to subscribe for it to make sense financially in this model. The magazine comes out less frequently and is produced by a smaller staff. It has the same great original content, but the fixed costs of running the business as a quarterly are much lower. It's a way to keep what we think is a fantastic brand alive.
Waage: Consumers are already conditioned for the premium experiences that we love. In my household, we get Netflix and Amazon Prime because we all have shows that we love and want to watch, so we're going to pay for it. I'll stop at Starbucks on the way into the office because their nitro-brew coffee is absolutely worth the extra money and I'm going to savor it. The magazine experience is the same: You want it, you're going to stop to pick it up, and we have the capability to push that out to people.
Homepage photo: Shutterstock.com