In the spirit of connecting in a time of social distancing, we're bringing the news straight to your inbox—no travel necessary. Right now most of the news is focused on one thing and one thing only, and Business of Home is covering daily coronavirus updates here. But despite these strange times, business is carrying on. Read on for headlines, launches and events, recommended reading and more.
Business News
Amazon sent a memo to vendors today announcing that shipments other than medical supplies and household staples would be deprioritized in an attempt to keep up with the surge in demand due to the coronavirus pandemic (on Monday, the company announced that it was hiring 100,000 new warehouse workers). The company expects the changes to be in place until April 5. The shift in policy does not mean that nonessential items would be removed from Amazon's website, but simply that third-party sellers would be required to handle shipping and logistics on their own. "We are seeing increased online shopping, and as a result, some products, such as household staples and medical supplies, are out of stock," read a statement. "We understand this is a change for our selling partners and appreciate their understanding as we temporarily prioritize these products for customers."
Ikea will sell products on the Chinese e-commerce platform Tmall, reported Reuters—the first time the company has sold through a third party. The Swedish retailer is using its Tmall virtual store as a complement to its stores, website and app; its aim is to reach more shoppers who prefer multiline e-commerce platforms. "We see this as a good opportunity to become accessible for many more in China, especially in light of what the Chinese digital environment looks like," Tolga Oncu, head of retail at Ingka Group, owner of several Ikea stores, told Reuters.
The process of furniture customization has long been a time-consuming one, not to mention costly and out of reach for the average consumer. More and more, though, e-commerce companies like The Inside, Inside Weather and Interior Define are cropping up that are accelerating the process of custom design—and bringing it to a wider audience. The New York Times explores how these furniture brands are following the steps of apparel companies that allow customers to mix and match various elements, from the style of the arms to the upholstery.
OPENINGS, AUCTIONS AND EVENTS
New York–based Twenty First Gallery recently opened a new exhibit, titled "French Connection," in its first collaboration with architect and decorator Robert Couturier and gallery founder Renaud Vuaillat. The exhibit will be open through May at 76 Franklin Street in New York, with vignettes that feature works by French artisans François Salem, François Corbeau and the gallery debut of Laurent Poumarat and Anne Friesz, aka the Farfelus Farfadets.
Christie's will host "The Collector" sale on April 7 in partnership with guest curator and interior designer Alex Papachristidis, who has art-directed photos and produced a vignette for the auction house's New York gallery.
LAUNCHES, COLLABORATIONS AND PARTNERSHIPS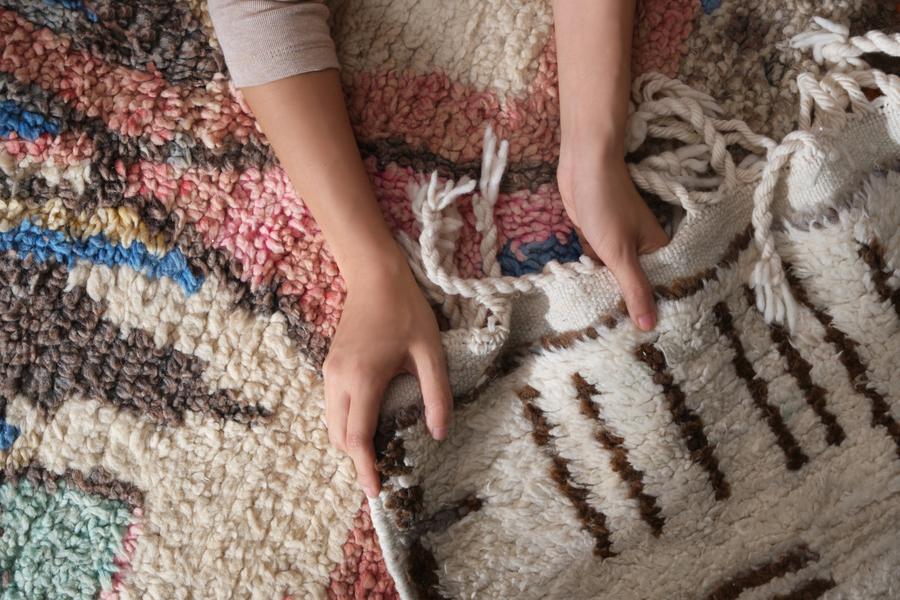 Online direct-to-consumer rug brand Revival Rugs has debuted a digital design consultation service, offering customers access to a team of interior designers who can advise them in their search for the right rug.
The Interior Arts Building in New York's Design District recently launched its website, which will serve as an online guide to the boutique design building and its tenants.
SHOWROOM REPRESENTATION
Robert Allen, Duralee and Beacon Hill's collections are now available at the Decoroom showroom in Troy, Michigan. Robert Allen (formerly Robert Allen Duralee Group) announced in February that the company would shutter all but two of its corporate showrooms and seek representation in multiline spaces.
RECOMMENDED READING
The New York Times style magazine, T, profiled Mira and Kevin Nakashima, the septuagenarian and nonagenarian children of Japanese-American furniture designer George Nakashima, whose residences—a pair of Pennsylvania homes made by Nakashima—are "an enduring testament to midcentury folk craft." Kevin has never moved out of the family home, which his father built in 1946; he grew up there, then remained as a caretaker for his parents. "At the age of 91, Kevin's home now feels like a secondhand bookstore, crowded with treasures that only its owner could identify and unearth," writes Michael Snyder. "In the third bedroom, added to the house after Kevin's birth, he keeps 35 years' worth of holiday cards and original sketches ... stacked on a wooden shelf that he built with his father."
Designer and HGTV host Orlando Soria is nothing if not candid on Instagram. Now, he's addressing the paranoia surrounding the coronavirus. In a recent post, Soria begins by posing the question: "What if the response was generosity instead of fear?" He expresses the sentiments that are shared by many, but finds an opportunity to remedy uncertainty (however briefly) with acts of kindness and selflessness.
CUE THE APPLAUSE
The Institute of Classical Architecture & Art's Southeast chapter has named the recipients of its Shutze Awards, recognizing those in residential and institutional architecture, interior design and artisanship. For residential projects over 5,000 square feet, Jeffrey Dungan Architects was recognized for its modern Bavarian lakeside retreat; for interior design over 5,000 square feet, Tammy Connor Interior Design was recognized for its Charleston, South Carolina, residence; and for interior design under 5,000 square feet, Jacquelynne P. Lanham Designs Inc. and D. Stanley Dixon Architect were recognized for their Low Country Stable House in Kiawah Island, South Carolina.
Los Angeles arts nonprofit Artadia has named Beatriz Cortez, Amir H. Fallah and Suné Woods as the 2020 Los Angeles recipients of its annual awards. The goal of the Los Angeles Artadia Awards, which include $10,000 and $25,000 prizes, is to help support artists building their practices and making meaningful work.
CALL FOR SUBMISSIONS
Airbnb launched the Unique Airbnb Fund, a $1 million program to help establish eccentric listings. Ten winners will each receive $100,000 to build "the most unique listing of their dreams," the company said in a statement. Award-winning actor Billy Porter and architecture firm MVRDV are both on the judging panel. You can apply here until April 15.
The International Society of Furniture Designers has opened a call for submissions for the 2020 Pinnacle Awards, which recognize designs produced on a large production scale. The deadline to apply is July 31. You may find more application details here.
In conjunction with the Sustainable Furnishings Council, the Interior Design Society is accepting submissions for its 2020 Sustainable Design Award. Using the hashtag #GetYourGreenOn, designers are invited to submit eco-friendly interiors projects online. SFC members will receive a discount on the entry fee. You can submit here until March 31.
Homepage image: Courtesy of Twenty First Gallery