Starting today, direct-to-consumer startup The Inside is adding sofas to its lineup of customizable furniture. Which begs the question: Wait, The Inside didn't already do sofas?
Apparently they were saving the best (and hardest) for last. CEO Christiane Lemieux explains to Business of Home that her team was waiting until they had worked out the kinks in their supply chain before they offered what she calls "the crown jewel of home furnishings."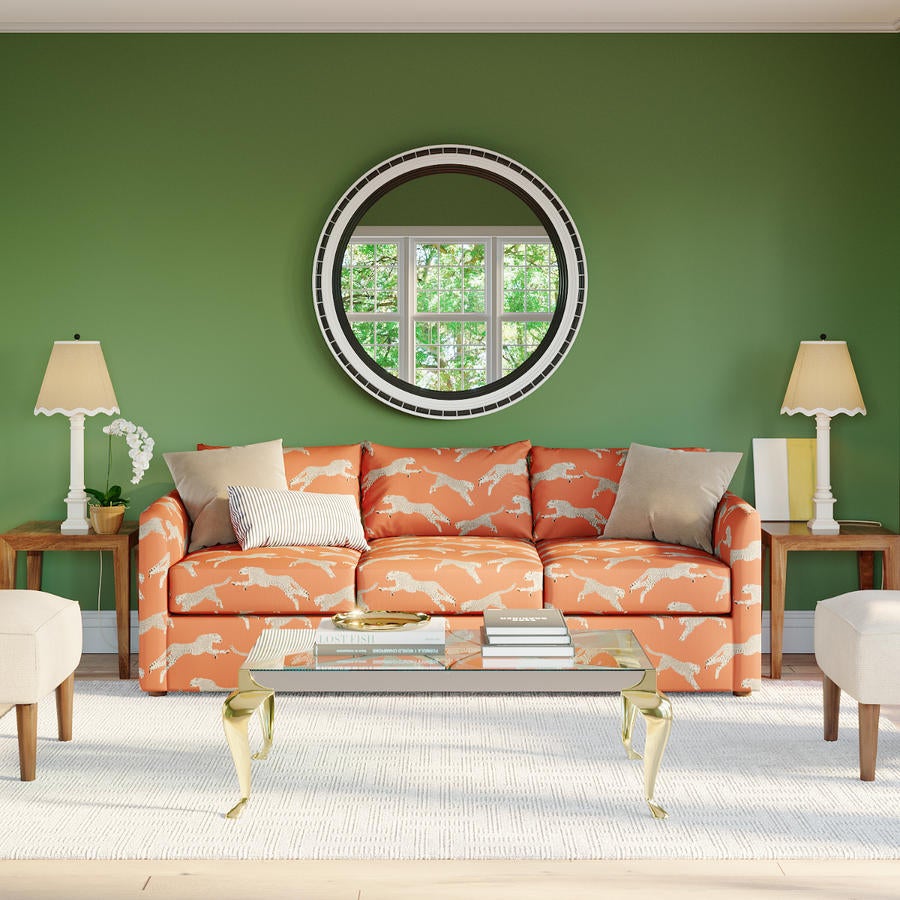 "We launched out of beta testing a year ago," says Lemieux. "And in that year we were pressure-testing our very complicated supply chain. If we were going to offer sofas, our manufacturing was going to have to be bulletproof."
A little background. The Inside allows customers to customize their selection with a range of over 100 fabric designs (including a few Scalamandré patterns). The cornucopia of offerings lies at the center of the brand's pitch—to offer a COM-like experience direct to consumers. It also leads to a dizzyingly complicated manufacturing process, with multiple factories producing the same patterns and colorways across different categories. Ensuring consistency, Lemieux says, has been an arduous process. Adding the logistical complication of delivering a bulky sofa (ready-to-assemble was considered, then rejected) inside of four weeks compounds the difficulty.
Ranging in price from $1,600 to $3,000, the lineup of sofas comes in six styles—which, paired with fabric options, means The Inside now offers over 600 new items."The fine calibration has been mental," says Lemieux. "It's been harder than I ever thought would have been the case."
It's ambitious for a startup to offer so many unique SKUs (11,000+ in all), but Lemieux says the challenge has paid off. Her customers, it seems, really do appreciate the wealth of options. "Eighty percent of our orders are unique," she says. "It really is spread across our entire offering." She sees the rainbow-like diversity of her orders as evidence of an algorithmically overlooked demand in the consumer market for vivid colors, lively patterns and adventurous design.
"The things that are getting surfaced [on search engines], most are things that have been purchased the most and gotten the most reviews. It's a self-serving feedback loop," says Lemieux. "In our world, it's the gray tufted chair—it works for some people, but it doesn't work for every consumer, and they're not getting anything new. To me, that's the algorithmic death of beauty."
Homepage photo: Courtesy of The Inside