A close call for the annals of design history: Bunny Williams's East Side headquarters narrowly missed becoming a dentist's office.
306 East 61st Street isn't the most well-known address in the world of New York interior design, but the building houses some of its best-known names. There's Williams, and then on the ground floor, legendary antiques dealer John Rosselli and decorative arts champion Liz O'Brien. Doris Leslie Blau lines the top floor with carpets, and antiques giant Newel has its Manhattan gallery on the third. It's an impressive roster, spread out over seven floors and 80,000 feet—just a few blocks away from the D&D Building.
That pedigree was likely lost on the building's former owners, the now-defunct New York REIT, who sold the property in early 2018 on the premise that it would make great medical offices. But when 306's new owner, Matt Cassin, founder of development firm JMC Holdings, began talking to tenants, he quickly saw the potential of staying the course. "There's demand for more medical space, but what we didn't really understand were the needs of the design tenants who are currently in the building. Once we got to know them a little bit better, we realized there's a real opportunity to rebrand and reinvest in the community," Cassin tells Business of Home. "We were hearing from tenants: 'We like it here.'"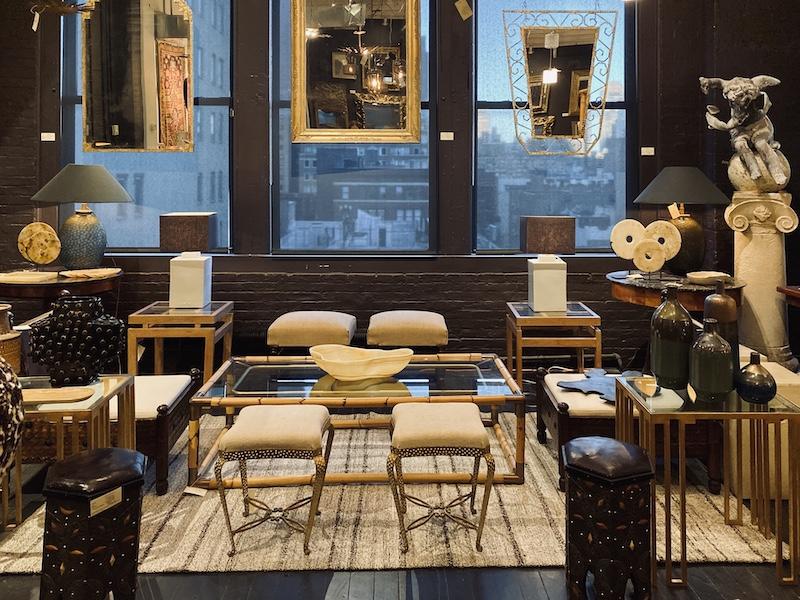 Courtesy of Balsamo Antiques
Which is not to say that the tenants wanted no change. Cassin and his company have spent the past six months revamping the building to make it more appealing both to current occupants and to the design community at large. Their goal is to transform 306 from a loose collection of marquee names into a cohesive destination—a boutique design center that will coax the wary across Second Avenue.
Some of the changes have been physical: Bathrooms are being renovated, hallways and signage have been cleaned up. Williams is set to redesign the lobby, and on the fourth floor, JMC has built out a shared hospitality lounge and office space where designers can meet with clients.
Just as important, the developers are hoping to inject some new brand energy into the building, hiring veteran PR firm NivenBreen (who are also new tenants) to oversee a calendar of events, and rechristening the property from The Interior Design Building to The Interior Arts Building.
Cassin hopes that the revamp, the close proximity to industry icons, and a price that comes in at roughly $20 per square foot less than the D&D Building will present a compelling package to prospective tenants. (Right now the building is 80 percent full, with five showroom spaces vacant.)
He'll have some help in his efforts from the building's current tenants. Jake Baer, president of Newel, says he's been energized by the changes and is eager to see the vacancies filled by companies that will add to the prestige of the property. "The building is really coming together," he says. "Everyone's always been super friendly, but we have something more to talk about now. It's not just, 'How was your weekend?' It's, 'How can we make this thing better?' … Now that I know that [JMC] is putting effort into it, I'm putting our effort into it."
And even though the location will never be quite as walkable as the D&D, Baer isn't sweating it. "We don't need a million decorators, necessarily," he says. "We just need the right decorators."