It's been a long week, and we know, it's only Tuesday. Not to worry—we've got you covered. Stay in the know with BOH's weekly news digest, including business headlines, launches and events, recommended reading and more.
SCANDAL AT THE COOPER HEWITT
Last week, the longtime director of the Cooper Hewitt design museum, Caroline Baumann, was forced to step down. The New York Times reported that the Smithsonian, the government-run trust that oversees the Cooper Hewitt, had conducted an investigation and discovered alleged conflicts of interest in the planning of Baumann's 2018 wedding. The supposed infractions? A discount on a dress, and the free use of legendary textile designer Jack Lenor Larsen's LongHouse Reserve for a party. (LongHouse had been given free use of a Cooper Hewitt conference room for board meetings.) In the wake of Baumann's ouster, six trustees resigned. Board secretary Judy Francis Zankel wrote in her resignation letter that Baumann's firing had a "touch of misogyny." "Can you imagine all this brouhaha about a dress and a wedding directed toward a man in the same position?" she wrote. "I think not."
BUSINESS NEWS
Home furnishings chain Pier 1 Imports has filed for chapter 11 bankruptcy, reported The Wall Street Journal. There are several potential buyers, and its lenders have committed to giving $256 million in debtor-in-possession financing. WSJ described the chain as "a victim of changing consumer tastes and an unforgiving retail environment." The filing comes less than two months after the company said it would close up to 450 stores and cut costs. Unlike many other retailers that have filed for bankruptcy, Pier 1 isn't totally bogged down by debt, but instead has struggled to keep up with competitors.
Jetblack fades to black. The brainchild of Rent the Runway co-founder Jenny Fleiss, the company was conceived in 2018 as a text-message-based personal-shopping concierge for affluent Manhattanites, and incubated by Walmart's innovation arm. On Thursday, Walmart announced it would be shutting down the service, laying off 293 staffers and abandoning plans to find investors. Walmart also announced the closure of the Omaha, Nebraska, headquarters of online furniture site Hayneedle last month. The company had acquired the online retailer as part of its 2016 purchase of Jet.com; since then, Hayneedle had remained an independent entity, with its own president. Now, its operations will be folded into Walmart.com's operations.
Ikea is leading in consumer perceptions of sustainability compared to other brands, according to U.K. analytics company GlobalData's study of how home shoppers have scored the brand. GlobalData surveyed 12,000 home shoppers between November 2017 and 2019, a third of whom said that sustainability was important to them when shopping.
In other Ikea news, the brand is the first retailer to allow customers to pay using time, reported Forbes. The more time customers spend traveling to Ikea, the more they can buy. At Ikea Dubai, customers can show Ikea checkout staff their Google Maps timeline to get the discount; "by extension, it encourages them to spend more time in Ikea's stores, which in turn will ultimately encourage them to buy more goods," wrote Simon Chandler. The promotion is limited to Ikea Dubai to coincide with a new store opening in Jebel Ali.
Detroit-based Art Van furniture, which operates 190 stores in nine states, is looking into bankruptcy, reported Detroit News. The private equity firm Thomas H. Lee Partners LP, which owns the brand, is beginning the search for a buyer. "We are actively exploring a variety of options with our creditors, investors and landlords to ensure Art Van can continue serving our guests and our communities," Art Van vice president of communications Diane Charles said in a statement. "It is premature at this time to comment further as no final decisions have been made. In the meantime, our stores are open, and it is business as usual." Partners purchased the brand in 2017 for $550 million; a decision on its future may come next week.
Amazon CEO and world's richest man Jeff Bezos has committed $10 billion to address climate change, reported The New York Times. The funds will go toward the research of prominent climate scientists and activists as well as nongovernmental organizations, Bezos said on Instagram. Grants are expected to begin issuing this summer. "Climate change is the biggest threat to our planet," he wrote. "I want to work alongside others both to amplify known ways and to explore new ways of fighting the devastating impact of climate change on this planet we all share." No reports of slowing down one-day shipping deals on Amazon were made. Workers, via the group Amazon Employees for Climate Justice, said Monday that though they were pleased with the donations, "one hand cannot give what the other is taking away," in reference to Amazon's 44.4 million metric tons of carbon emissions in 2018 and other negative impacts on the environment.
OPENINGS, AUCTIONS AND EVENTS
Direct-to-consumer furniture brand Burrow is moving its New York brick-and-mortar to a new location in SoHo, reported Forbes. The key difference between the spaces, minus the three blocks between them, is that, at 2,200 square feet, the new space is twice the size. It also has roommates: online paint brand Clare and online plant brand The Sill. Burrow House, now located at 47 Wooster Street, features Burrow furniture accented with The Sill's potted plants and room dividers painted in Clare's most popular shades. The Sill and Clare don't pay rent, but they do participate in affiliate marketing programs. Burrow will extend the model to other stores around the country as the brand continues to grow in new markets.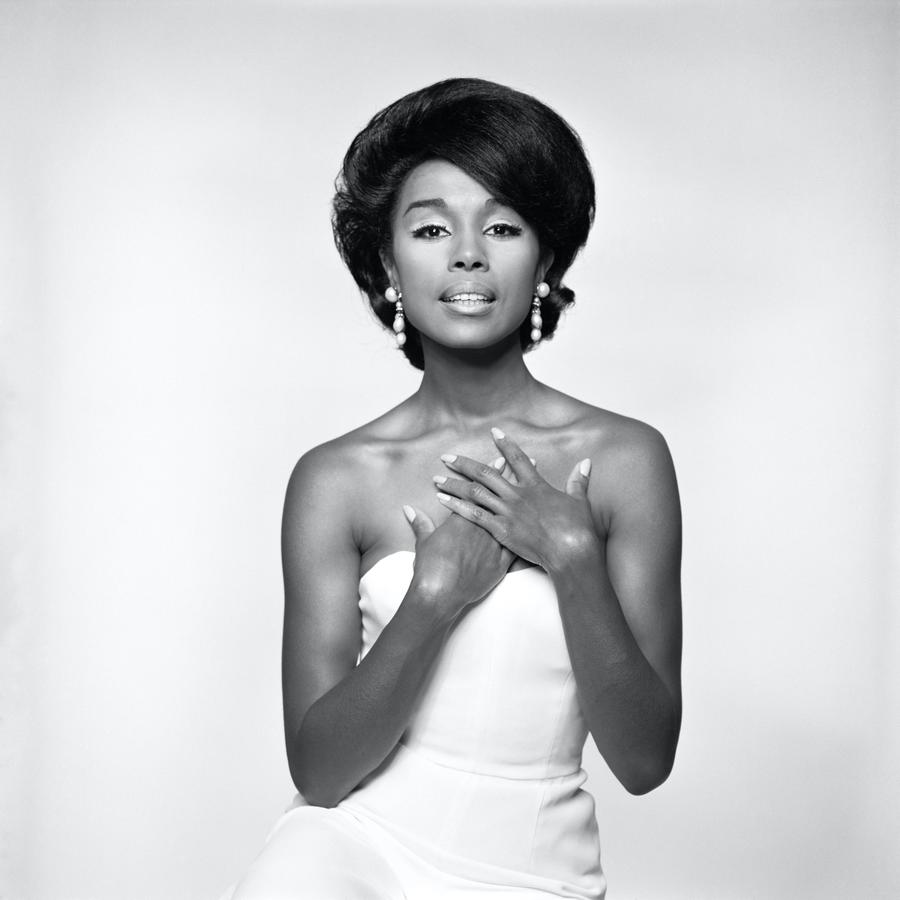 Photographed by Milton H. Greene © 2020 Joshua Greene | archiveimages.com
The West Coast arm of international auction house Bonhams is hosting an estate sale for American actor and singer Diahann Carroll on March 10 and the semiannual Modern Design Art Sale on March 29. The former includes furniture, photographs and other memorabilia; the latter features works from a Kelly Wearstler–designed home and rare works by British textile designer William Morris and American enamel artist June Schwarcz.
Luxury furniture retailer The Future Perfect has opened a new Casa Perfect in Los Angeles, the brand's third appointment-only gallery in the area. An exhibition featuring works from the Wonky collection by local contemporary artist Matthew Day Jackson is on display for the opening.
RECOMMENDED READING/WATCHING
Air Mail covered the rise and fall of U.K. paint brand Farrow & Ball, opening with, "the British class system as we know it is dying." Local pubs are closing; everyone shops at Home Depot. And yet, "in a world gone mad, Farrow & Ball endures," writes Stuart Heritage. "If you're a certain type of person, a home simply isn't a home without Farrow & Ball." To lose it would be like "watching Mary Poppins get shot through the chest with a whaling harpoon."
Smart home technology has become more integrated into our daily lives, and many people have a digital assistant like Google Home or Amazon's Alexa. Two computer science professors at the University of Chicago designed digital armor that will jam smart home microphones from eavesdropping through an industrial-grade 'bracelet of silence,' reported The New York Times. "The bracelet is like an anti-smartwatch," writes Kashmir Hill.
Moving to a different section in the Times, Austan Goolsbee breaks down what's really killing malls, beyond the internet. Physical retailers closed more than 9,000 stores in 2019, and it's unlikely that the closures will slow down any time soon. This has been referred to as the retail apocalypse. While e-commerce has been growing, it likely hasn't grown so fast that it's decimated physical retail. Instead, the three major economic forces impacting retail are big box stores, income inequality and services replacing things. "In short, the broad forces hitting retail are more a lesson in economics than in the power of disruptive technology," writes Goolsbee.
The Marciano Art Foundation underwent a dramatic shutdown, and the Los Angeles Times figured out why and how. Last November, two and a half years after opening, the showroom closed. The day before that, the foundation had laid off 70 employees planning on unionizing. Nearly two dozen people told the Times how this came to be: "They paint a knotty portrait of troubles at the foundation from the beginning, citing a lack of organizational structure and long-term planning that girds cultural institutions for the long haul," wrote Stacy Perman.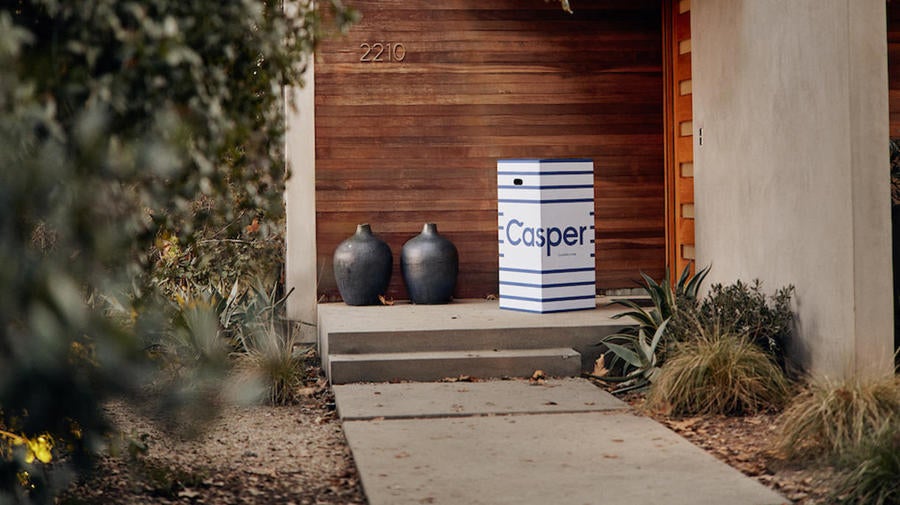 Furniture Today explored schadenfreude, or pleasure derived from another's misfortune, in a column regarding other companies' reactions to Casper's big losses revealed in an S-1 filing last month. "There was a sense of relief in some circles in Las Vegas, a feeling that the threat posed by the Caspers of the world to traditional business models is over," wrote Furniture Today executive editor David Perry. "How can a company with a history of losses and no clear path to profitability be a long-term player? [But] the online genie is out of the bottle." The future belongs to retailers who combine online and physical retail.
CUE THE APPLAUSE
The recipients of the Best of Houzz 2020 awards have been named. Houzz users voted for their top picks of design and remodeling, ultimately leading to the top 3 percent of the more than 2.5 million professionals and photographers on Houzz. You can see the winning interior and exteriors here.
CALL FOR ENTRIES
The American Home Furnishings Hall of Fame Foundation Future Leaders group is now open for nominations. The leaders will be honored at High Point Market in April. Future leader nominees must be under 40 and in a leadership position in the home furnishings industry.
Homepage image: Shutterstock.com