Stay in the know with BOH's weekly news digest, including business headlines, launches and events, recommended reading and more.
BUSINESS NEWS
Trading in Pier 1 Imports stock halted for a short period on Monday following a 30 percent decline in shares. The precipitous drop was a reaction to the news that the beleaguered retailer will close 450 stores, half of its current retail footprint, reported Furniture Today. Store closures weren't the only bad news: Pier 1 wrote off a $59 million loss in its third quarter, and investors are speculating that the company may file for Chapter 11.
Northeastern engineering and environmental consulting brand Tighe & Bond has acquired Boston-based Halvorson Design, which focuses on landscape architecture, planning and urban design. The move allows Tighe & Bond to expand into a new category; it also gives the company a strong base in Boston, bringing the total number of offices to 11.
OPENINGS, AUCTIONS AND EVENTS
It's Lightovation at Dallas Market Center this week. Over 60 lighting companies and more than 180,000 square feet of showroom space comprise the exhibitors at the international lighting show, which will run from January 8 to 12. To register, click here. To check out other top events in January, click here.
High Point Market's 2020 Style Spotters Team has officially kicked into gear. This year's Spotters are Rachel Cannon of Baton Rouge, Lousiana–based Rachel Cannon Limited Interiors; Nancy Fire of New York–based Design Works International; Joanna Hawley-McBride of Washington-based Jojotastic; Don Ricardo Massenburg of North Carolina–based Design Inkredible; Rachel Moriarty of California-based Rachel Moriarty Interiors; Ivonne Ronderos of Florida-based DKOR Interiors; Victoria Sanchez of New Mexico-based Victoria at Home, and Keita Turner of New York–based Keita Turner Design. They'll take over at both markets this year, April 25 to 29 and October 17 to 21.
CES 2020 kicked off today, with tech gadgets galore—some impressive highlights include air pollution masks that will pair with smartphone apps to alert for changes in air quality and impartial refereeing AI, with hour-by-hour coverage from Wired.
LAUNCHES, PARTNERSHIPS AND COLLABORATIONS
Online plant shop Bloomscape announced an exclusive partnership with West Elm today. The two brands are teaming up to deliver an impressive range of house plants directly to buyers from its greenhouse in Grand Rapids, Michigan.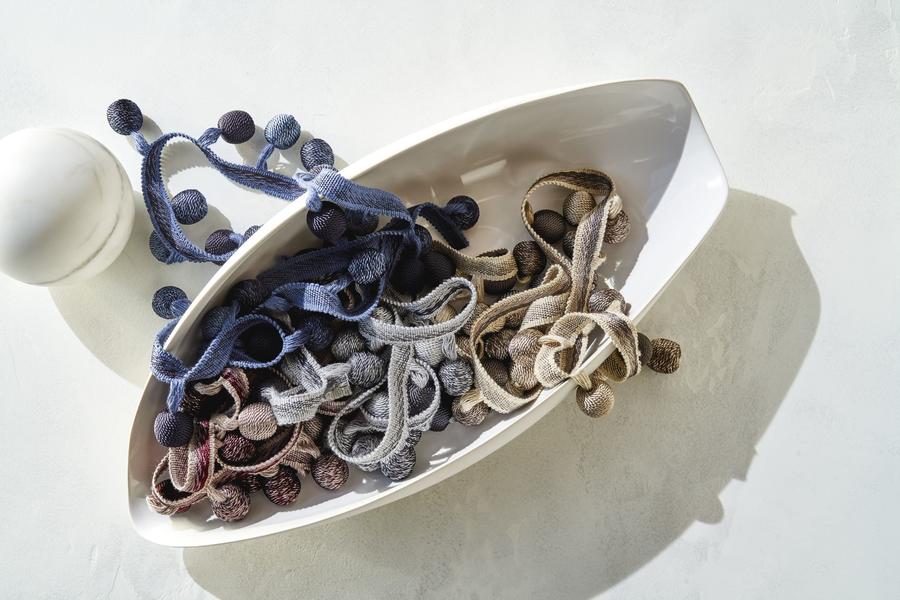 Courtesy of The Shade Store
The Shade Store has begun a partnership with interior trimmings brand Samuel & Sons. Their first collection, which drops this month, consists of 60 Samuel & Sons tapes and tassels that will be available at The Shade Store's 85 showrooms nationwide.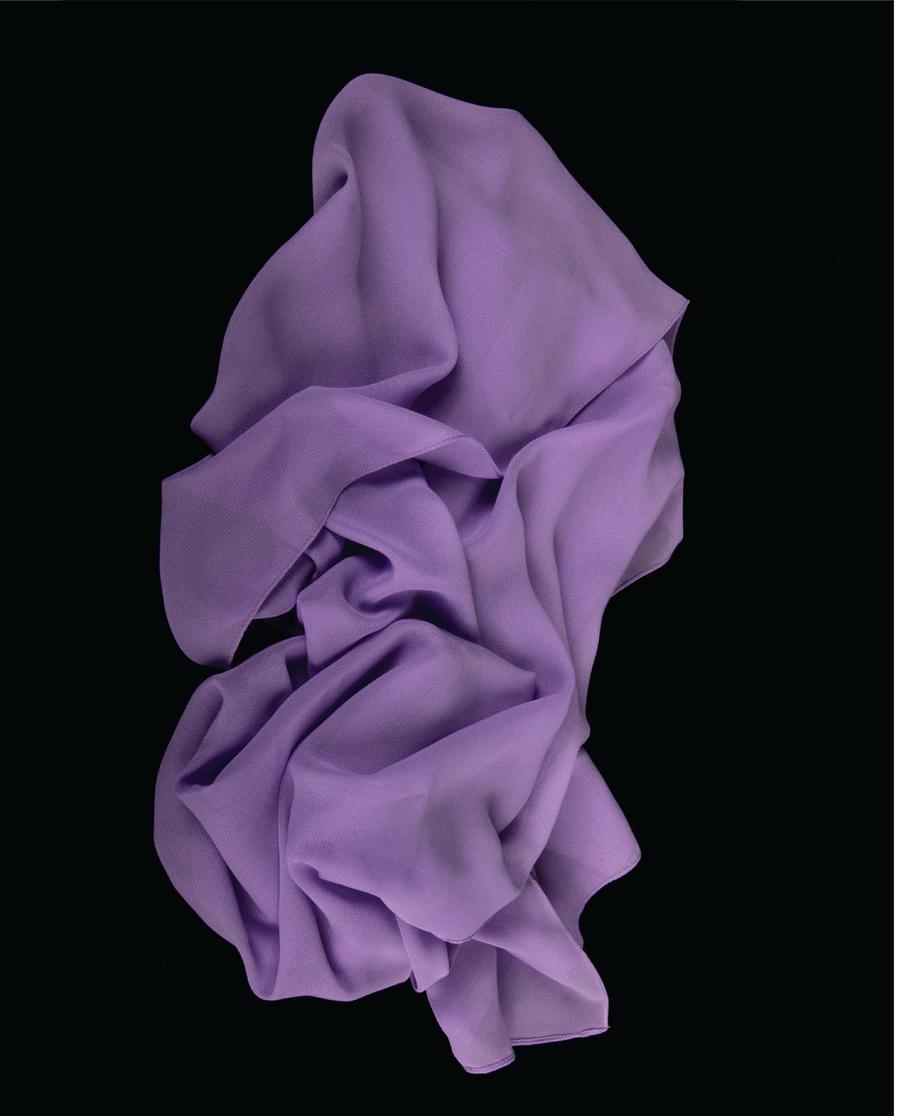 Waste2Wear, a sustainable textile brand run by European curtain fabric exporter Texco, will launch its new fabric collection made of 100 percent recycled plastic waste bottles. It will be released during Heimtextil, a textile goods show in Frankfurt, Germany, from January 7 to 10.
SHOWROOM REPRESENTATION
Handwoven natural window coverings and wallcoverings brand Hartmann & Forbes will now be available in the Holly Hunt showroom in the D&D Building in New York, as well as through the Shears & Window showroom in the San Francisco Design Center.
John Rosselli & Associates has expanded from the print market to solids with Glant Textiles, a brand known for its textures and colors, which debuted yesterday in its New York showroom and will soon be installed in the company's D.C. location. "A lot of good designers would say, 'What solid do you have that works with this?' or 'What do you have that's got a little bit more texture for the sofa?' We had a void," Jonathan Gargiulo, who has run Rosselli's showrooms for nearly 40 years, told Business of Home in a recent interview. "So when the opportunity presented itself and Glant approached us to join us in New York, it just seemed like a natural fit."
RECOMMENDED READING
Perhaps one of Wendy Goodman's funnest spaces yet: Yurt Life, brought to us by The Cut. Kyle Depew repairs and sells vintage cameras out of a Bushwick coworking space. "None of that pays well, so a low overhead is important," writes Goodman. "Meanwhile, in the building next door, Tim White, a projectionist and filmmaker, had been thinking about ways to free up space in his garden apartment to do his creative work. … White slept in [the yurt] for a while, then rented it to Depew (who pays $475 a month, which includes access to the indoor facilities)." Goodman asked how the man dates: "Anyone who would inherently feel uncomfortable with the yurt is probably someone I wouldn't be too compatible with anyway."
CUE THE APPLAUSE
The Hardy Group's annual competition Radical Innovation launched the Hospitality Product category for entries. Architects, designers and students can submit completed projects as well as ideas for review. The deadline to apply is April 23.
IN MEMORIAM
John Baldessari passed away on Thursday at his home, reported The New York Times. The iconic Los Angeles artist brought a playful spirit to conceptual art (among his experiments: In the 1970s, he "cremated" all of his prior work and pronounced the old John Baldessari deceased) and was lauded by the international community—in 2014, he received the National Medal for the Arts from President Barack Obama. Also a beloved teacher, Baldessari taught at Cal Arts and UCLA, mentoring a who's who of contemporary artists.
Homepage image: Courtesy of Bloomscape