Next week, interior designer Orlando Soria's show Unspouse My House debuts on HGTV. The origin story: Soria's boyfriend dumped him, forcing him to move out of the apartment they had just gotten together (that he decorated, by the way). "It was an opportunity for me to design a space for myself without taking someone else's needs into account," Soria tells Business of Home. Thus came the idea for the show—the kind you hear about and say, "Oh, that's not a TV show already?"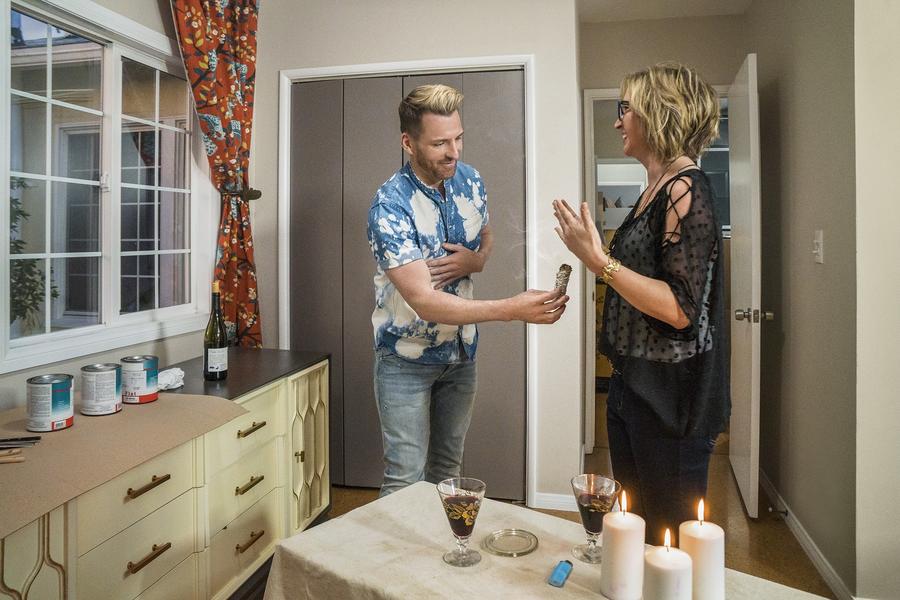 Each episode of Unspouse My House features Soria partnering with a contestant who has gone through a "big deal" breakup—one that's significantly affected their living situation. (One man has been divorced nearly a decade and is sick of his ex's ugly French kitchen; another woman is six months single and still devastated.) Soria then redecorates their home to chase away the lingering bad vibes. There are six episodes in the first season.
Soria, who runs the men's lifestyle blog Hommemaker, is well known for a young designer—he has over 158,000 followers on Instagram; he's also already made his small-screen debut as Emily Henderson's on-camera assistant in the short-lived HGTV show Secrets From a Stylist. (Soria had already been approached by producers before Unspouse.)
Still, getting to this point was no easy feat. Soria graduated with an MFA in painting from the University of Pennsylvania during the 2008 recession and describes his early adult life as "scraping by." Making a living from what inspires him creatively didn't come without costs (He has received more than a few calls from credit card companies).
"If you have the ambition to have some sort of larger voice in the design community and put that on TV, you have to start expressing that however you can, through Instagram, a blog, some sort of writing—ultimately those who end up with opportunities to create mainstream content are usually those who have created content regardless along the way," advises Soria. "Doing what I do is great, but there aren't a lot of jobs doing what I do. You have to choose your path—either go for the billionaires or try to become a TV personality. There is no middle ground."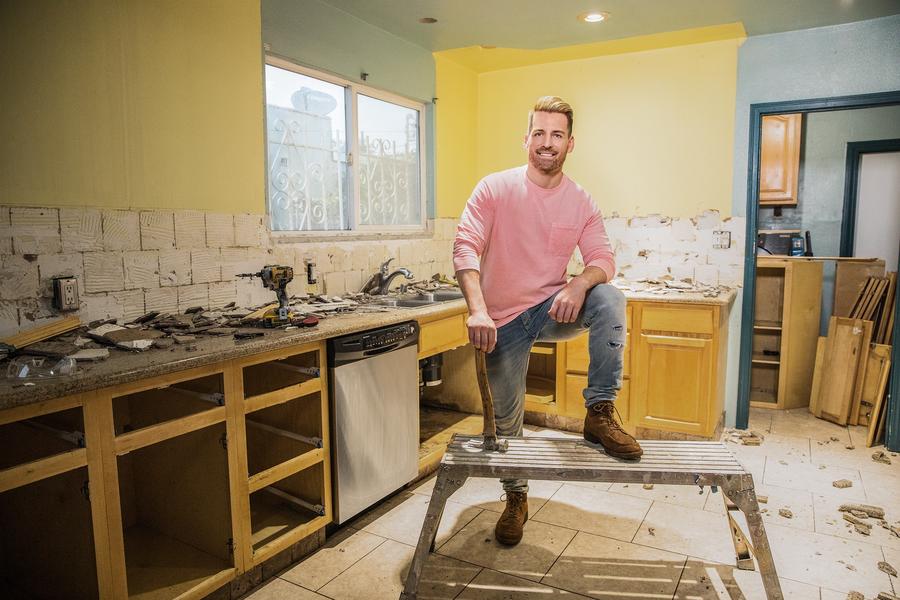 From sizzle reel to primetime, Unspouse only took about a year to make. HGTV produced the pilot and ordered a first season before any of the episodes aired, and moved its premiere date from September to this upcoming week—the team only had about a month of postproduction editing. All that being said, Soria has been in the "entertainment-adjacent world" long enough to know that nothing is guaranteed, and the show, despite all the confidence surrounding it, may still fail. Until the pilot was announced to the public, Soria was waiting for someone to come up to him and say, "Just kidding," à la Ashton Kutcher on Punk'd, and it would all be taken away. ("They'd pull the [SD card] out of the camera, and it's, like, a potato chip," he jokes.)
Despite the looming pressure, Soria remains hopeful that he'll get the chance to tell more stories like these—stories meant for the masses who may not be able to afford their own designer, rather than those curated to appeal to one percenters. "I could have gone and tried to work with extremely wealthy clients, or take the route I took, which is to hopefully speak to thousands of people about interior design and make their homes more beautiful," says Soria. "The added bonus for design dorks like us is that there's that traditional home makeover before-and-after porn you get to watch where you see the hideous house turn into an awesome one."
How might the ex who sparked it all feel? "I think he'd be happy for me," says Soria. But, "I don't care if he feels happy for me or not. I told him to never text me again."
Catch the premiere of Unspouse My House on HGTV on June 6 at 9:30 p.m. ET.