These are strange times. As the coronavirus continues to spread across the globe, the impact is being felt at all levels of society and across all industries, including design. The primary concern is for public health, and for in-depth information about precautions to take, please visit the Centers for Disease Control and Prevention's COVID-19 hub. However, at Business of Home we're committed to following the effect of the pandemic and its economic fallout on the design trade. We'll be collecting the most important stories here, in a—hopefully short-lived—regular feature. If your business is being affected or you have a tip, please drop us a line.
For a comprehensive list of industry cancellations and postponements, click here.
For small businesses looking for some helpful resources, click here.

HIGH POINT ANNOUNCES NEW DATES
The High Point Market Authority announced today that it would be rescheduling Spring Market for June 12 to 14, a condensed schedule that the HPMA says will feature minimal programming and instead focus on appointments and sales meetings. Given that current coronavirus projections cite early May as the potential peak of the pandemic's outbreak in New York—and likely stretching into the summer throughout the country—the Market Authority also announced that it will reassess the situation in two months and make a final decision on whether or not to hold the rescheduled market by May 15.
BOSTON halts CONSTRUCTION
Yesterday in Boston, Mayor Martin Walsh banned all construction in the city for at least 14 days due to the progression of the coronavirus, according to the The Boston Globe. The only exceptions will be emergency projects like roadwork and gas maintenance. It is the first shutdown of its kind in the United States. "It is a difficult decision to make," Walsh, who is himself a former construction worker and erstwhile head of the city's Building & Construction Trades Council, said at a press conference on Tuesday. "Construction is at the core of our economy here in Boston. This is something that is very personal to me and to a lot of us." There are an estimated 97 buildings currently being built in Boston; the mayor's office couldn't speculate how many construction workers would be affected by the shutdown, but has plans to reassess the ban at the end of the 14-day period.
CHAIRISH PLANS DIGITAL MARKET
The mass cancellation of trade shows and industry events has made a blank slate out of a normally bustling time of year. Alongside the nixed parties and panel discussions, brands have lost their primary venue for showing off new product to customers—in particular, High Point's postponement to June (pending safe conditions) has left many companies reeling.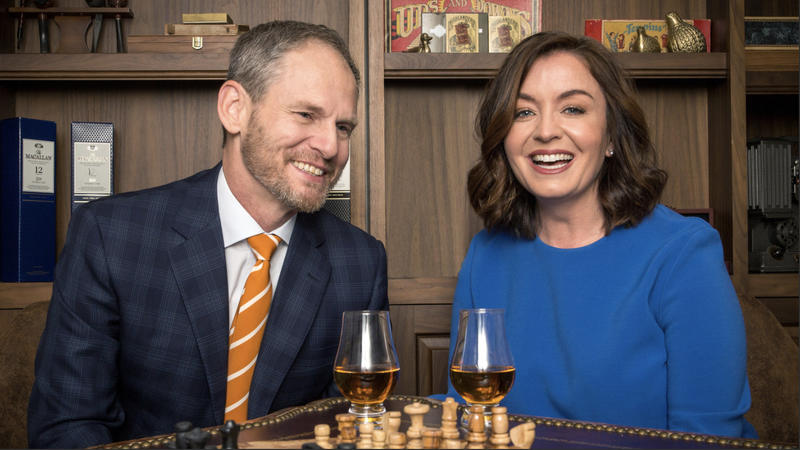 It's a predicament that wasn't lost on Chairish co-founder and CEO Anna Brockway. "In the light of so many events getting postponed and canceled, we've been thinking a lot about how a large digital platform like Chairish can help support the industry right now, because obviously it's going to have a big impact on everybody," she tells Business of Home.
In response, Chairish is launching two initiatives in April that Brockway hopes will help mitigate the fallout from the postponement and cancellation of tentpole industry events. The first is a promotion, The Dealers of High Point, in which dealers who show at High Point's Antique & Design Center and 214 Modern Vintage will be featured prominently on Chairish's homepage—a kind of virtual "takeover" the week of April 20.
"Most dealers that I know and work with spend a lot of time and money sourcing for these big shows, and High Point is one of the best for our business," says Steph Schofield, founder of 214 Modern Vintage. "That means their financial resources going into the show are very limited; they pull out all the stops to have the best vintage and antique pieces for their clients. What Chairish is doing is providing a much-needed bridge for all of the dealers who are going to be missing that big, previously relied upon payday."
The next initiative is the Virtual Spring Preview, which will allow furniture, fabric and decor brands to show off their new collections in a web-based editorial series. "Brands will have the opportunity to host their own segments, anywhere from 3 to 5 minutes of a brand going through a visual presentation, along with audio highlighting the product," says Brockway. She says Chairish is planning to promote the feature on its social channels (the brand reaches roughly 500,000) and to an audience of 25,000 designers in its trade program. Participation will be free, but makers will be required to list a minimum of 50 items. Waterworks is the first company that has signed on; interested brands can learn more here. —Fred Nicolaus
#GIVETEN
Since founding her brand nearly a decade ago, award-winning furniture designer Debra Folz has moved from one New England town to the next, working remotely with clients all the while. About two weeks ago, Folz moved to New York, looking to bring her operations to the city where so many of her clients live—only to see the city shut down out of concern for the health of its citizens. "This is going to be a period of adjustment," she says. "People will be working from home, they'll have to set up the systems, adjust the way they're doing things."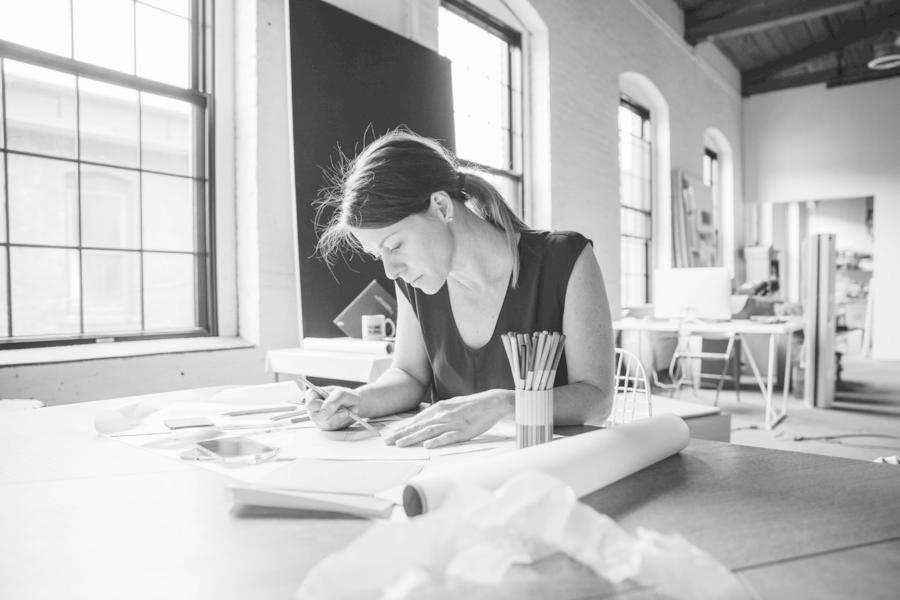 She may not have realized it then, but her years of working with vendors and clients in other states prepared her well for the circumstances that so many are facing for the first time. Well-accustomed to the rhythm of working remotely—and in anticipation of a business slowdown—Folz thought of a way to not only keep her brand afloat, but also help those in need: Through the end of April, she will donate 10 percent of all sales to Feeding America, a nonprofit organization that oversees a network of over 200 food banks in the U.S. To inspire and unite other businesses, Folz started the hashtag #giveten—and whether it's 10 percent of sales, time or services, she encourages others in the design community to share their stories of giving back. —Marina Felix
LATEST NEWS
The global response to COVID-19 is rapidly evolving, with new information coming in a constant flow. Below, we've gathered the latest updates that pertain to the design industry.
President Trump said in a press conference today that the Department of Housing and Urban Development would be providing "immediate relief to renters and homeowners" by suspending all foreclosures and evictions until the end of April. Additionally, the president said today that he will invoke the Defense Production Act, which will allow the government to force American industries to produce critical equipment and supplies for the crisis, like ventilators, respirators and protective gear for health care workers.
The Trump administration is requesting $500 billion for direct payments to American taxpayers as part of a $1 trillion plan, and according to a Treasury Department proposal, they will also request another $300 billion to help small businesses continue to meet payroll during the crisis.
The president also announced today that the border between the U.S. and Canada would close to nonessential traffic "by mutual consent," meaning that while trade will continue, movement between the two countries for vacations and personal travel would be suspended.
In New York, Governor Andrew Cuomo announced a statewide requirement that businesses can only have half of their workforce report to work outside the home.
In France and Spain, people who violate the countries' strict new lockdown rules—which state that citizens only leave their homes for essential reasons like getting groceries, going to a pharmacy, or commuting to jobs that cannot be done remotely—are now facing large fines. In Paris, citizens must have a signed form that states their purpose for leaving their home, which police officers will inspect.
CALENDAR UPDATES
The cancellation of industry events continues. Here is today's crop:
The May edition of NYCxDesign will be suspended until October, with new dates to be announced shortly. The NYCxDesign Awards will continue on the same schedule, and will be held virtually in May.
New York's A&D Building has postponed its Spring Market Day until October, to coincide with NYCxDesign.
ICFF and WantedDesign Manhattan announced that both shows would cancel their fair, which had been scheduled to take place May 16 to 19 in New York's Javits Center.
WantedDesign Brooklyn, set to take place in New York's Industry City this May, has also been canceled.
Today Coverings announced that it would cancel its 2020 show due to the coronavirus pandemic. The tile and stone conference was scheduled to take place April 20 to 23 in New Orleans.
The 2020 San Francisco Decorator Showcase decided to postpone its showhouse; new dates have not yet been announced, but the event promises the same class of designers at the same location.
New York's Decoration & Design Building announced that it would cancel its Spring Market, scheduled for May 20.
The High Point Market Authority announced new dates for Spring Market, which is now scheduled for June 12 to 14 (to be confirmed May 15).
Frieze New York has canceled its 2020 fair, originally scheduled for May 7 to 10. Organizers have also made the decision to postpone Frieze Sculpture at Rockefeller Center until the summer.
Hospitality Design announced that it would cancel the 2020 HD Expo + Conference, scheduled to take place May 7 to 10 at Mandalay Bay Las Vegas.
For a comprehensive list of industry cancellations and postponements, click here.
Homepage image: Shutterstock