Last January, Chairish made a splash by acquiring online trade marketplace Dering Hall. A year later, the online vintage and antiques platform has another big announcement: It plans to absorb Dering Hall and its own high-end offshoot, DECASO, into one comprehensive, centralized site. Over the next few months, inventory from both platforms will be integrated into Chairish's offerings and the brands will be phased out. By March, there will be no more Dering Hall or DECASO—there will simply be Chairish.
The move, co-founder Gregg Brockway tells Business of Home, is a response to a market demand for simplicity. "What we're hearing is, We appreciate the need for platforms, but boy, there are too many of them!" he says. "There were very consistent themes about fewer platforms … and a need for this new platform to feel easier. There are so many hard things going on in life, technology shouldn't make it harder."
That's especially true, adds co-founder Anna Brockway, for the site's 25,000 interior designer customers (the acquisition of Dering Hall doubled the size of Chairish's trade program overnight). "One thing we hear from interior designers is that clients want to live on Amazon time," she says. "Every designer is increasingly time-strapped and looking for an easier way. … We needed to put everything in once place."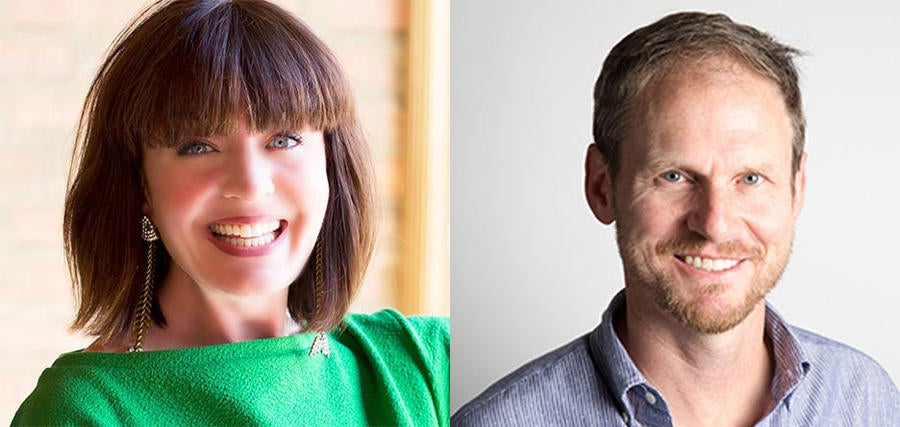 The changes will also include a rebranding, a bigger push to sign up international sellers, and the debut of a new designer-focused podcast hosted by former Elle Decor editor in chief Michael Boodro. A trade-oriented print magazine will premiere in the fall.

Uniting DECASO's selection of high-end antiques, Chairish's broader range of vintage, and Dering Hall's trade brands under one banner will provide a single location for buyers to shop a selection of roughly 450,000 pieces. In short, for shoppers, the changes are likely to make things simpler.
The picture is more nuanced for sellers. The newly consolidated site will offer the brands on DECASO and Dering Hall access to a bigger audience. However, it will only host transactional commerce, meaning that every piece will be offered for sale directly, with a price tag and a "buy" button attached—a change for DECASO and Dering Hall, where vendors are currently allowed to connect with buyers on the platform then conduct business offsite.
For dealers on DECASO, that transition will likely be relatively smooth. The Brockways created the high-end sister site to Chairish in 2016 as a way to accommodate antique dealers who were looking to sell online, but wanted a premium brand (and didn't always want to list their pricing).
In a short span of time, the Brockways say, two things have happened. One is that as e-commerce has become more common at all price points, dealers have become increasingly comfortable doing business online. Another is that Chairish's own reputation has migrated upmarket. As a result, many of the same dealers who initially joined DECASO as a high-end haven from open commerce have already begun to list their offerings with a price tag through Chairish.
For Dering Hall sellers, the transition presents bigger challenges. Many of the trade-focused brands on the site (companies like Soane Britain and Hellman-Chang, as well as designers like Kerry Joyce, Steven Gambrel and Richard Mishaan, all list their wares) are either not currently equipped to sell transactionally or have reservations about doing business on the open market.
The Brockways are hopeful that there are ways around the roadblocks. Tiered pricing, where trade customers and the general public are shown different numbers, is one. Creating a special line of quick-ship pieces to sell online is another. (Brands like Stark, Schumacher and Century already list on Chairish in this fashion.) The company's tech team is also developing ways to accommodate sellers who want to offer certain forms of customization.
There's good reason for Chairish to make it easy on trade brands to make the transition. According to the company's own research, on the average interior design project, only 10 to 15 percent of purchasing is vintage or antique pieces. That leaves a significant opportunity to sell designers new and custom pieces for the online resource that gets it right. But in the short term, the Brockways acknowledge, there's a risk that they will lose Dering Hall sellers by making this switch.
"It's possible that not every Dering Hall member is going to be able to instantly go transactional. That is something of a risk, but we see the opportunity as bigger," says Anna. "Just because it doesn't make sense for someone's business right now doesn't mean it won't make sense in six months or eight months or a year. We recognize that not everybody might be there tomorrow, but this is where [the market] is going."
Homepage photo: The home of Courtney Madden, the founder and owner of the Chairish shop Cocollected | Sarah Moore, courtesy of Chairish