Business of Home takes a look at five recent product debuts, including a first-of-its-kind launch from Waterworks and Shinola, a durable tabletop line from John Derian and Chilewich, and a stunning new collection from Artistic Tile.
Waterworks x Shinola: Ludlow Shinola Edition Collection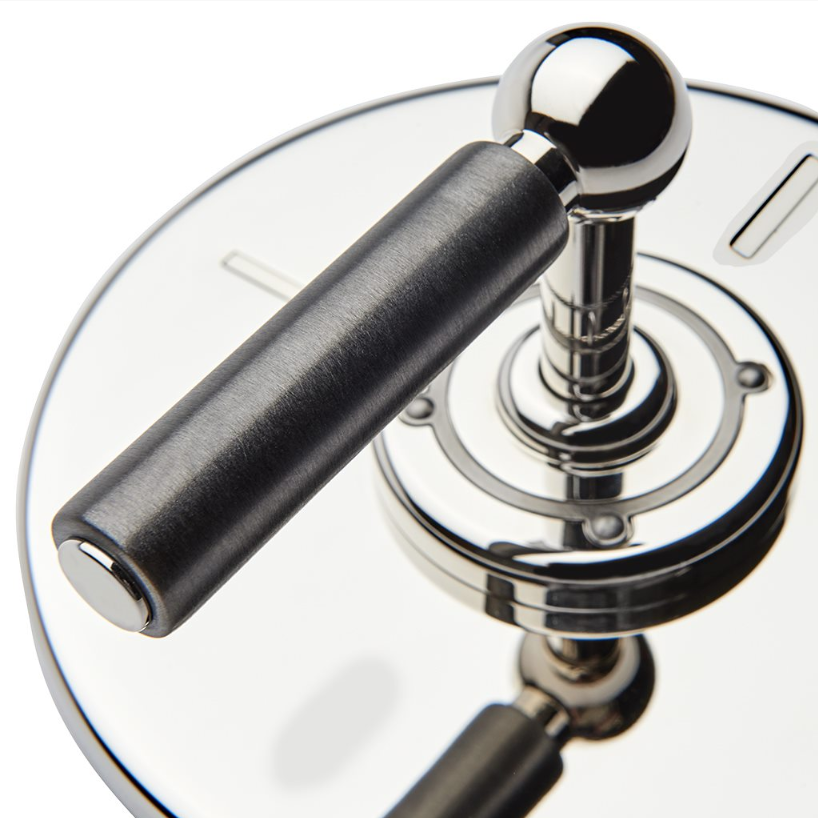 Originally designed for the newly opened Shinola Hotel in Detroit, these industrial-inspired fittings mark the first time that a custom Waterworks hotel design will be available to consumers. Taking cues from a Shinola watch, the body of each fitting is plated in nickel, with lever handles finished in steel—a detail that creates a unique two-tone effect. The collection is now on display in select Shinola stores and available for purchase through Waterworks.
John Derian x Chilewich: Tabletop Collection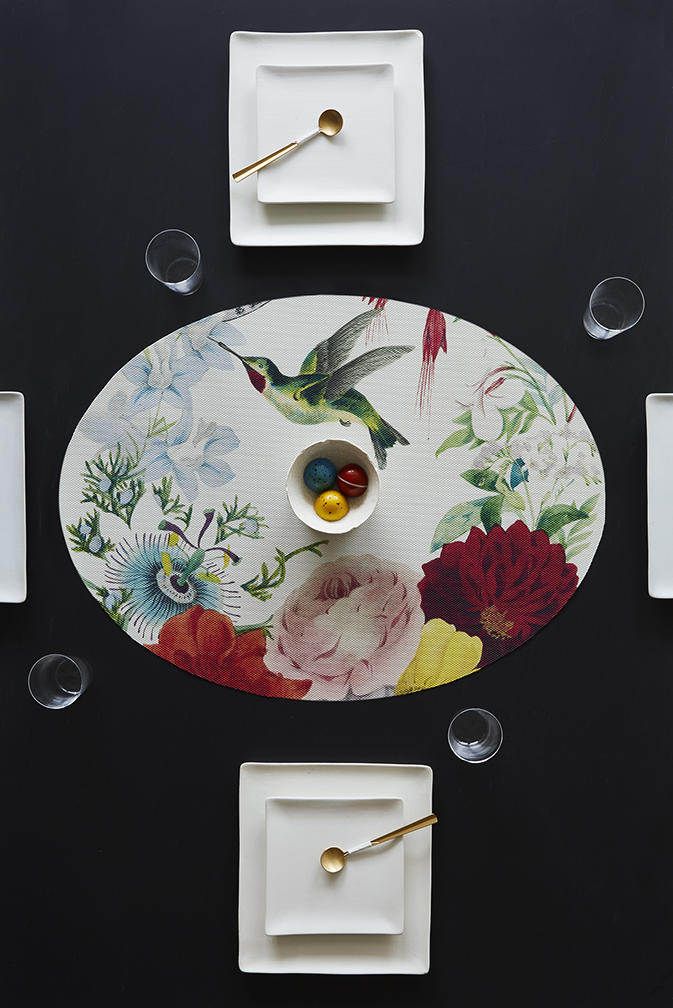 Boasting printed images from Derian's archive of vintage prints, this collection features durable runners and placemats in Chilewich's custom TerraStrand blend—a mix of vinyl, fiberglass and polyester. "I'm always inspired by unexpected juxtapositions," says Sandy Chilewich, founder and creative director of Chilewich. "The material one would imagine with John's imagery is linen, cotton or silk, but printing on our modern woven textiles brings these beautiful antique images into the 21st century."
Maresca Textiles: The Prairie Collection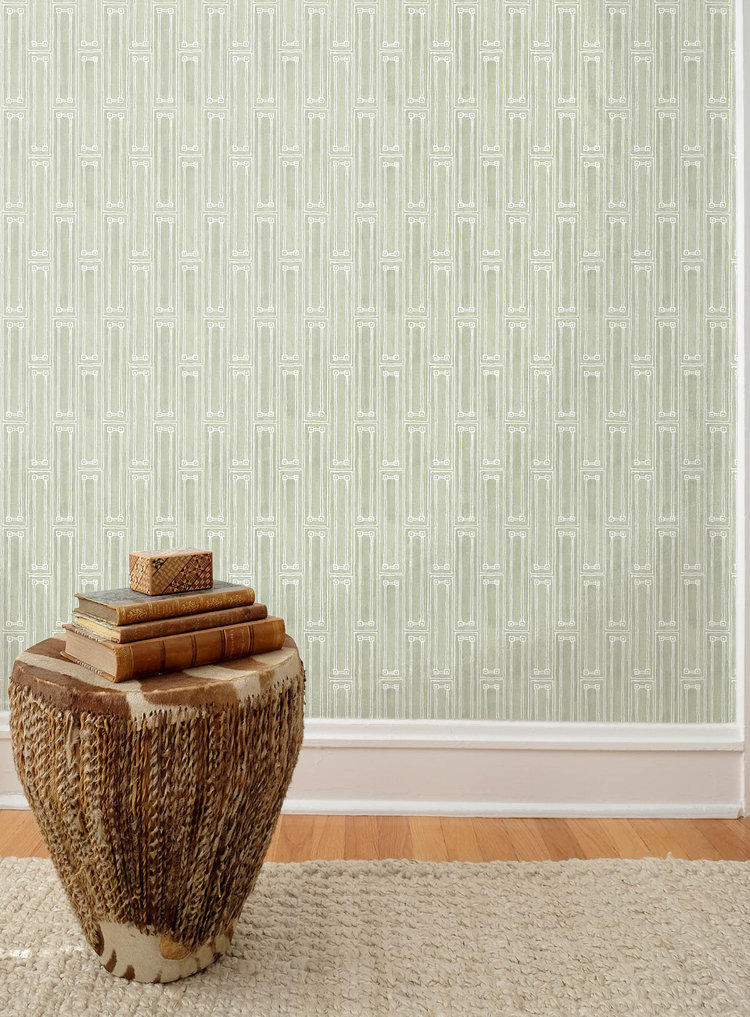 Courtesy of Maresca Textiles
Chicago-based fabric design studio Maresca Textiles has taken inspiration from the city that it calls home for its newest fabric and wallpaper collection. Designer Kathryn Faull has adapted the aesthetics of Chicago's architecture into geometric patterns referencing motifs seen in the works of architects like Frank Lloyd Wright downtown and in nearby Oak Park. The collection often taps into the simplicity and craftsmanship of Wright's signature prairie style, with patterns like Oak Park and Prairie Style Plaid. Other inspiration is taken from the Moorish motifs found in the city's Rookery building. "There is so much beauty in the intricate architecture of Chicago's buildings, it was a no-brainer to draw on this for my latest collection," says Faull.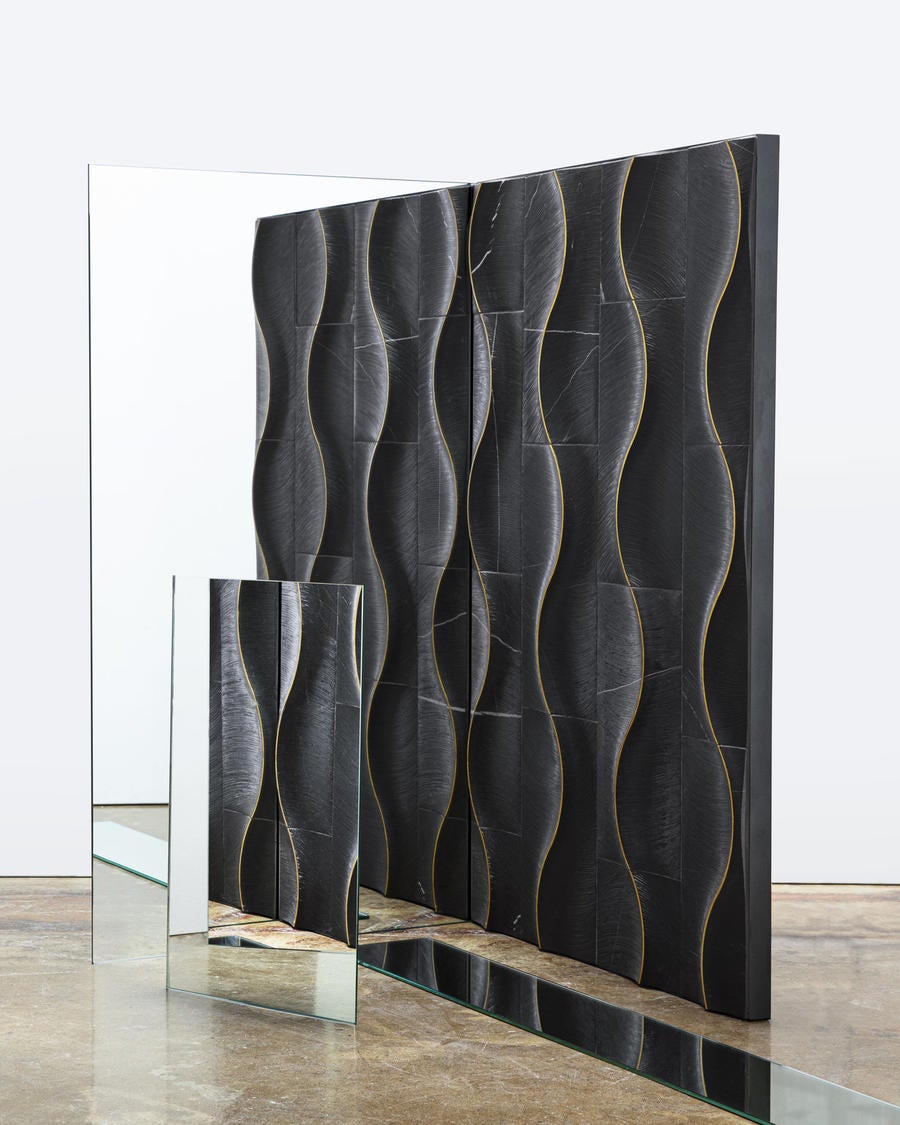 Courtesy of Artistic Tile
Alison Rose X Artistic Tile: Zephyr
Artistic Tile is unveiling its spring collection at BDNY next week, and the offerings range from a tasty green ombré to a pattern inspired by Leonardo da Vinci's The Vitruvian Man. The standout, however, is New York–based interior designer Alison Rose's Zephyr collection. Coming on the heels of Euclid, Rose's debut as a tile designer, the new line is boldly three-dimensional, with a thin ribbon of brass cresting dark waves of stone. Euclid was a hit at Kips Bay last year—is it too soon to guess that Zephyr might make an appearance this spring?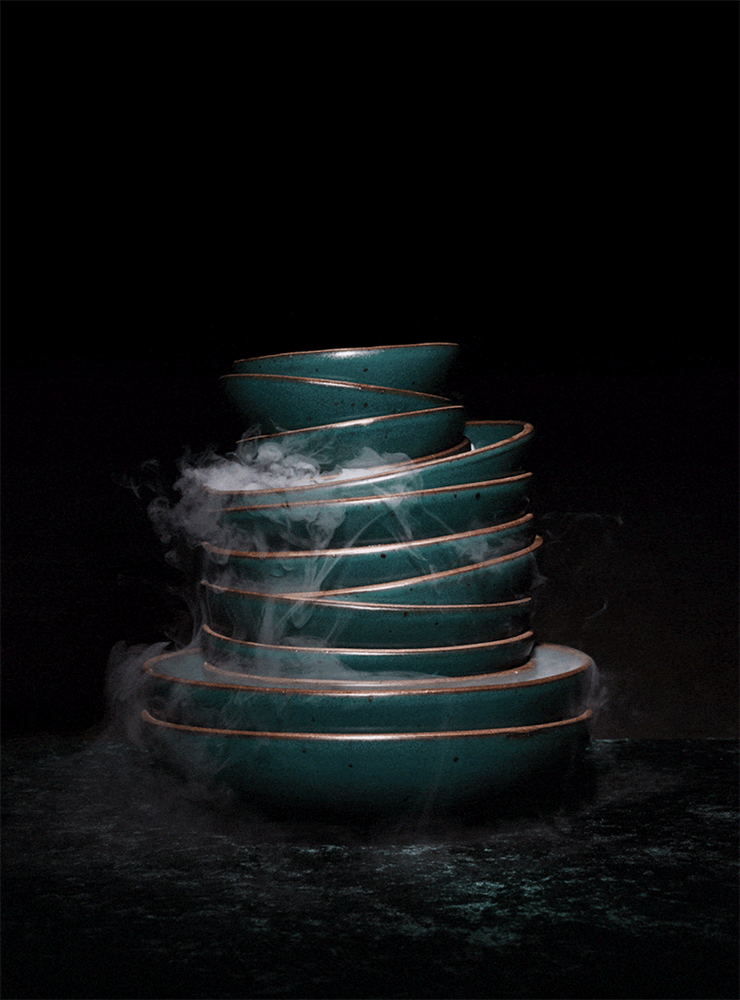 East Fork: Night Swim
The mug that the internet literally can't get enough of (seriously, it sells out in five minutes after the company puts stock online) now comes in a new color. Last month, East Fork, everyone's favorite hipster-meets-handcrafted stoneware company, debuted a dark green glaze, Night Swim. It's a little glossier and glammier than the company's typical look, which tends to hew more toward pastels and earth tones. The new look caps off a year of expansive growth for the company—all part of the master plan, as co-founder and CMO Connie Matisse told host Dennis Scully on the Business of Home podcast: "We have to grow, because we want to do all these things that are beautiful and impactful and special, but to do that, we have to make a lot of pottery, and sell a lot of pottery."