The David and Gladys Wright House, a home Frank Lloyd Wright built for his son, is for sale. The Phoenix, Arizona, house is considered one of Wright's final residential masterpieces: It was built in 1952, seven years before he died. Other projects by the architect, including the Norman Lykes House in Phoenix, were designed by Wright but executed by members of his team after his death.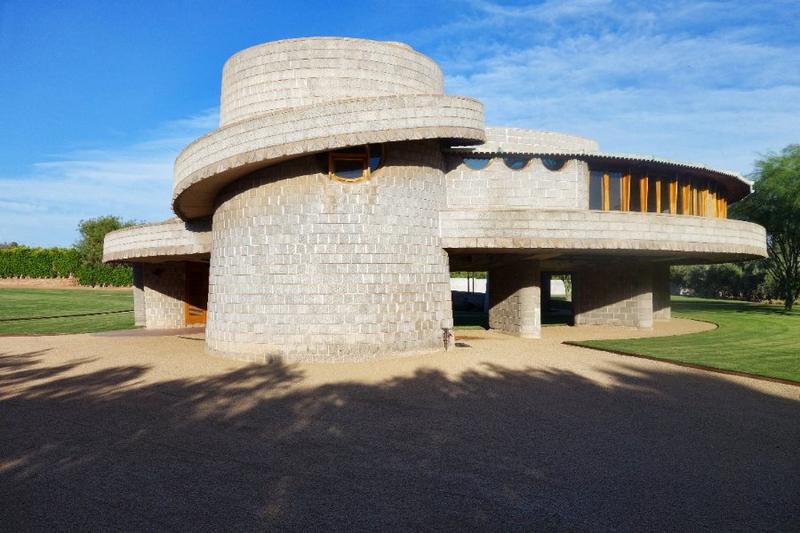 The house is circular, similar to the Wright-designed Guggenheim Museum in New York, and raised on columns, in a valley surrounded by orange trees and views of Camelback Mountain and the nearby desert. "The house is coiled, animated, like a rattlesnake, yet flowing and open. A spiral entrance ramp gives it a processional grandeur out of proportion to its size—especially nowadays, when many of the old ranch homes in Arcadia have been torn down to make way for McMansions that dwarf Wright's house," architecture critic Michael Kimmelman wrote in The New York Times in 2012. Wright built it for his son, David, who referred to it as his and his wife's own "Taj Mahal." The house has concrete blocks, hand-cut Philippine mahogany and custom furnishings, notably the March Balloons carpet Wright designed to reflect the house's structure.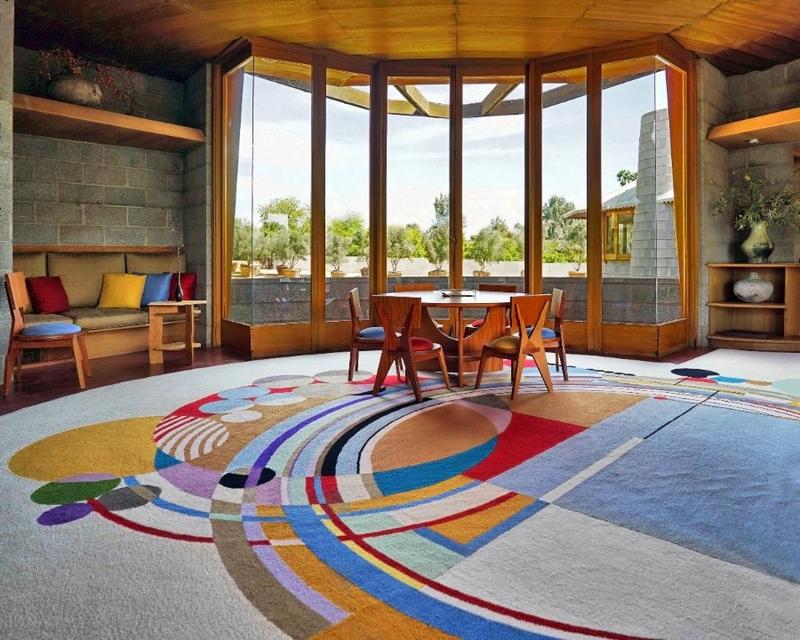 David and Gladys Wright passed away in 1997 and 2008, respectively, and they left the house to their grandchildren, who sold it. Current owner Zach Rawling is the fourth owner; he purchased the home from a real estate developer who wanted to develop the lot.
The listing price is $12.9 million. Rawling bought the property in 2012 to save it from being demolished, and now hopes to sell it to someone who has the means and desire to restore it. He tried to preserve the house by opening it to the public or donating it, but could not overcome neighborhood barriers.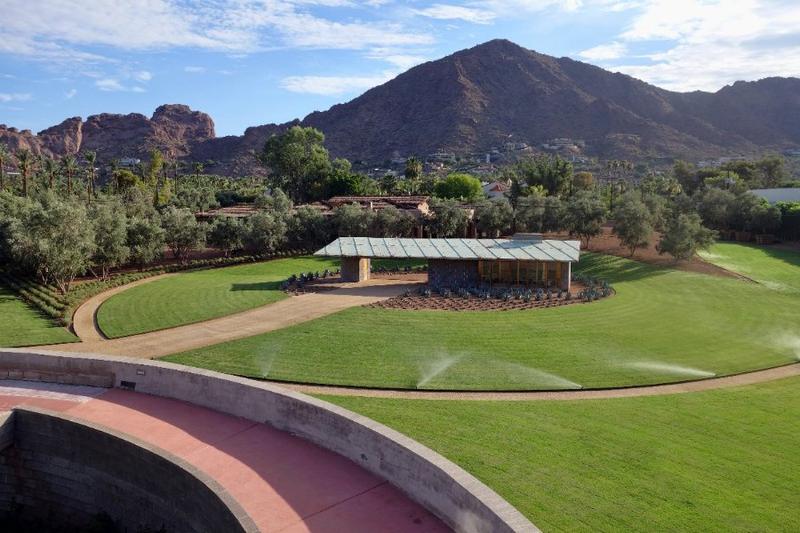 "The great buildings impact every sense and create an emotional reaction," Rawling told Curbed. "Wright's original plans for the David Wright House are labeled 'How to Live in the Southwest.' After two years of being on the property, I appreciate living in the desert more than I ever have growing up. The care with which he sited the house to relate to the surrounding environment is incredible. Wright was a genius at thinking spatially. There is a continuous dance of light and shadows on the house. It's a natural extension of the environment."