In a climate of near-constant industry turmoil, it's nice to know some things never change. Founded in 1973, the Kips Bay Decorator Show House has managed to retain its status as the ne plus ultra venue for high-end interior design for almost five decades. Through boom times, recessions, fads and trends, the show has remained a reliable king (and queen) maker: In exchange for weeks of frantic labor, participating designers can reliably expect their careers to receive an injection of rocket fuel.
Those who would doubt Kips Bay's impact need look no farther than last year. Sasha Bikoff, a young New York–based designer, had already built up a reputation for her colorful, luxe design. But her 2018 Kips Bay debut—a stunning, Memphis-inspired fantasia of a staircase—was the runaway hit of the show, and it launched Bikoff's career into the stratosphere. (A photo of her in her showhouse space led to an equally buzzy collaboration with Versace this spring at Salone del Mobile.)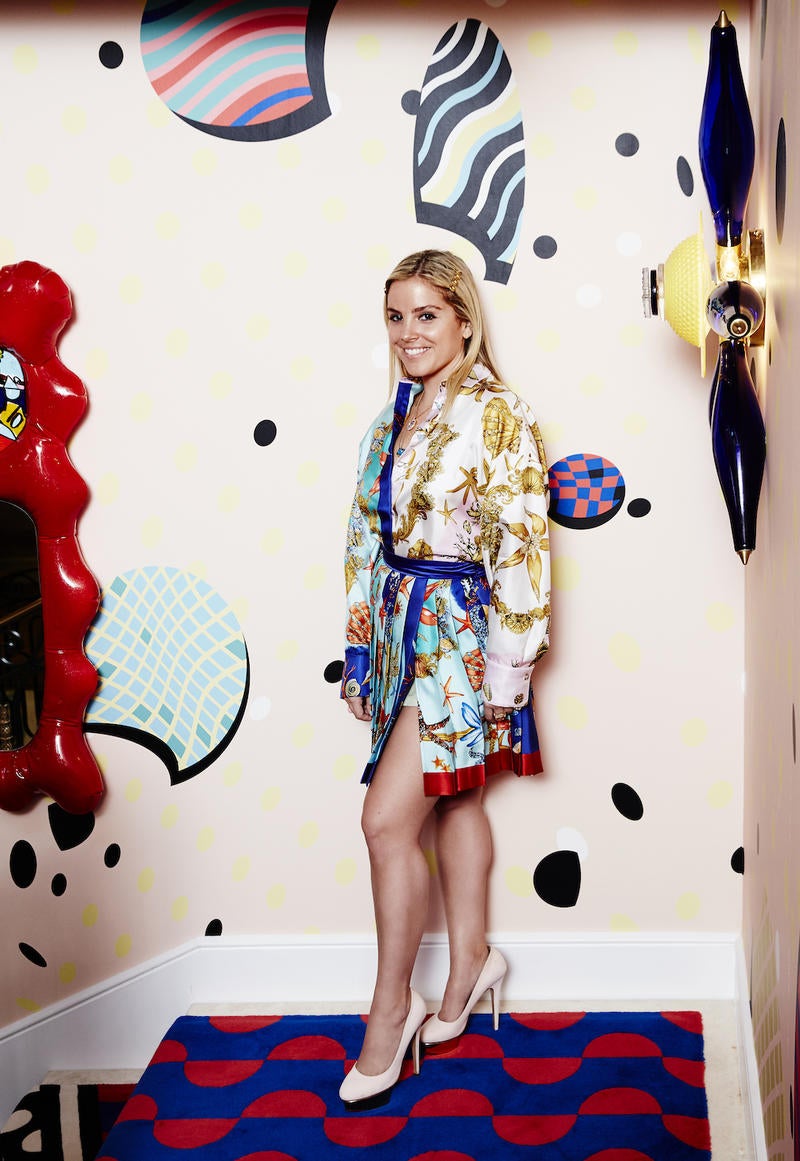 Courtesy Sasha Bikoff Interior Design
"I think people knew me and liked my work," Bikoff tells Business of Home. "But Kips Bay really gave me the platform to show people what I'm made of." (It could be argued that Bikoff did as much for the showhouse as it did for her—Kips Bay had never been featured on hipster blogs like Hypebeast before.)
In short: Kips Bay matters. So how do you get in? We spoke to several participating designers, as well as long-running committee member Jamie Drake (this year's co-chair), to find out exactly what it takes.

Nuts and bolts
In the fall, applicants submit a portfolio and a bio for consideration to be included in the following year's showhouse. No final decisions are made until the committee has secured a location—usually by early spring. The number of available slots depends on the house itself, but it's almost always between 20 and 30. Accepted entrants are required to wait three years until they submit again.

Who makes the call
The showhouse's committee makes the final decision. Its membership changes a bit every year, always featuring a mix of designers and employees from the charity (one longtime member of Kips Bay's board—Mrs. Charles Mott—has been on the committee for years). Drake says the showhouse's PR team sits in to offer perspective and help identify buzzy names.

Behind the scenes
Though inclusion can have a career-changing impact on a designer's career, the actual decision-making process, Drake says, is relatively low-key. Those who imagine a solemn ritual in robes or an all-night debate at Swifty's (RIP) will be disappointed.
Instead, the committee meets in the boardroom of the New York Design Center for a single meeting to whittle down the pile of roughly 100 applicants. There's no formalized voting process, just a focused conversation. "It usually takes about two hours—at most, three," says Drake. "We go through and do a triage, there are the yeses, nos and maybes … There's never any negative debate, but sometimes [someone will say], 'Trust me, this person really is good,' and other members of the committee will go along with it."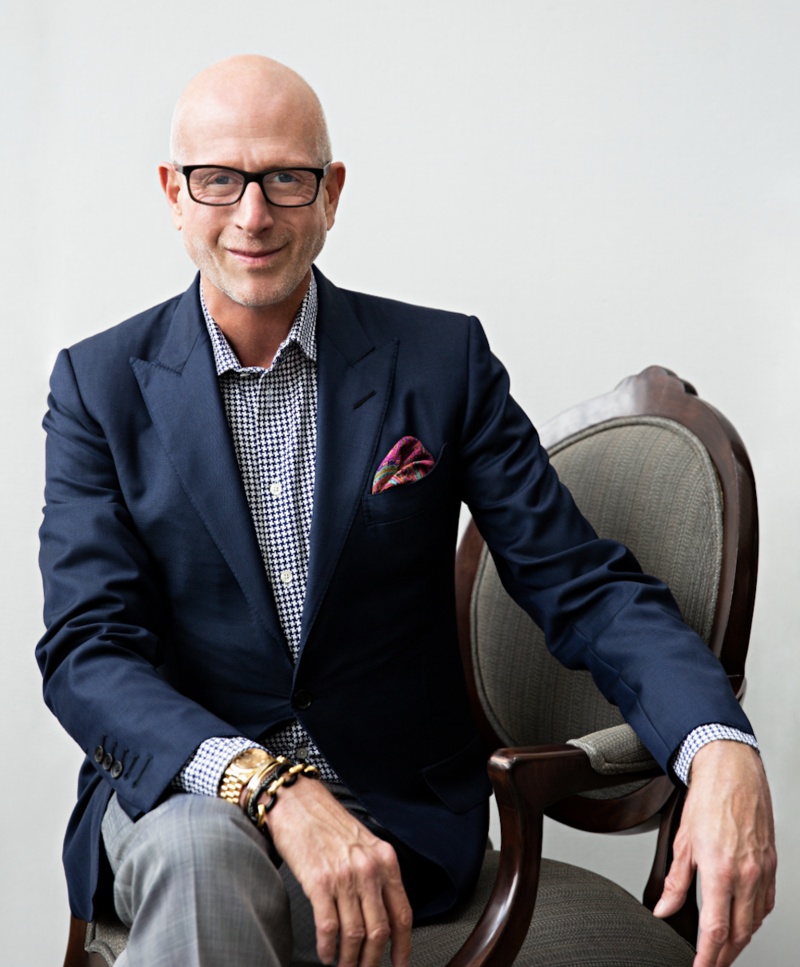 Courtesy of Drake/Anderson
Complicating the picture, Drake says the committee does occasionally extend an invitation to a few designers who haven't gone through the formal application process. It's an open secret of the showhouse: The committee needs great designers who can draw a crowd just as much as designers need the showhouse. "But most of the time [the people we invite] say no to us," adds Drake with a laugh.
Much like design itself, the selection process is full of nuance—more art than science.

What it takes
What exactly is the committee looking for? In theory: a great designer with a strong point of view, who can execute. In practice, it's a little more complicated than that. The committee is looking for a mix of established designers and new faces, as well as a geographic and stylistic balance. For that reason, a designer who doesn't work for 2020 may be a perfect fit for 2021.
Drake says there's no minimum number of years in business required to participate in Kips Bay, but few and far between are the total novices who make it in. The one surefire way to get rejected is fairly obvious: bad design.
"The noes tend to be ho-hum—not fully evolved, or rooms that don't necessarily show a point of view or have anything original in them," says Drake. "You can buy the most beautiful pieces of furniture, but if you put them in a room and it looks like a rental apartment or a developer's special, it's not going to grab our attention."
And yes, social media clout does matter—at least a little. "We always try to focus on having a few hot names, because we do know they can bring more attention from the press," says Drake. "But we had some people (who will go nameless) who applied who certainly had a very high profile, but their design wasn't up to it."

Presentation counts
In an era when most designers rely on a website or an Instagram account as their de facto portfolio, physical presentation still counts at Kips Bay: The committee doesn't accept purely digital submissions. And though many designers simply mail in a packet of their images, those who go the extra mile tend to get a closer look. "Submissions in beautiful custom made boxes with a ribbon or a leather tie and it's all lined and the pages are on boards—that certainly grabs our attention," says Drake. Bikoff is a case in point. For her winning submission packet, she designed a velvet box in her signature shade of pink, with a custom ribbon. She also included a note explaining her early vision: a 70's-style nightclub in the heart of a stately mansion on the Upper East Side. "I later heard Bunny Williams was like, 'Wait, what is this girl trying to do?'" says Bikoff with a laugh.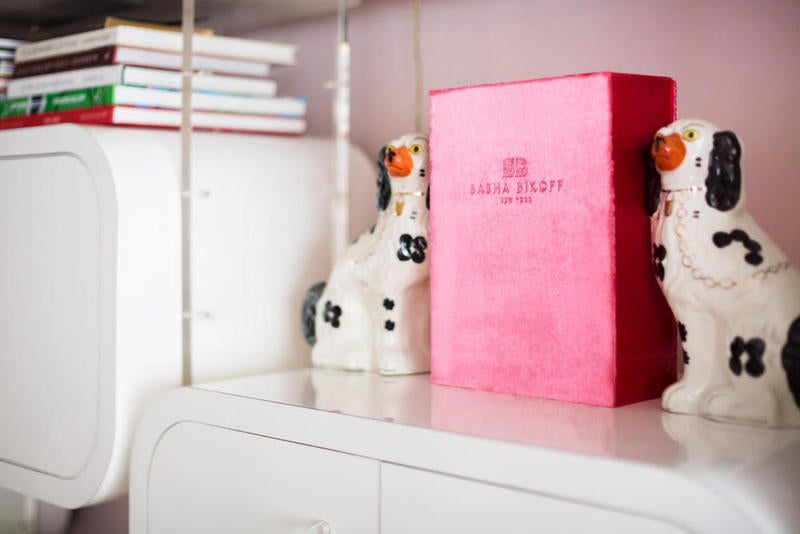 Courtesy of Sasha Bikoff Interior Design

Have a plan of action
It's often said that being chosen for Kips Bay is like winning an interior design Oscar. One crucial difference: Filmmakers make the movie, then receive the award. Kips Bay works the other way around. After the initial euphoria has passed, designers face the daunting challenge of crafting the best room of their career, on their own dime, in a few short weeks.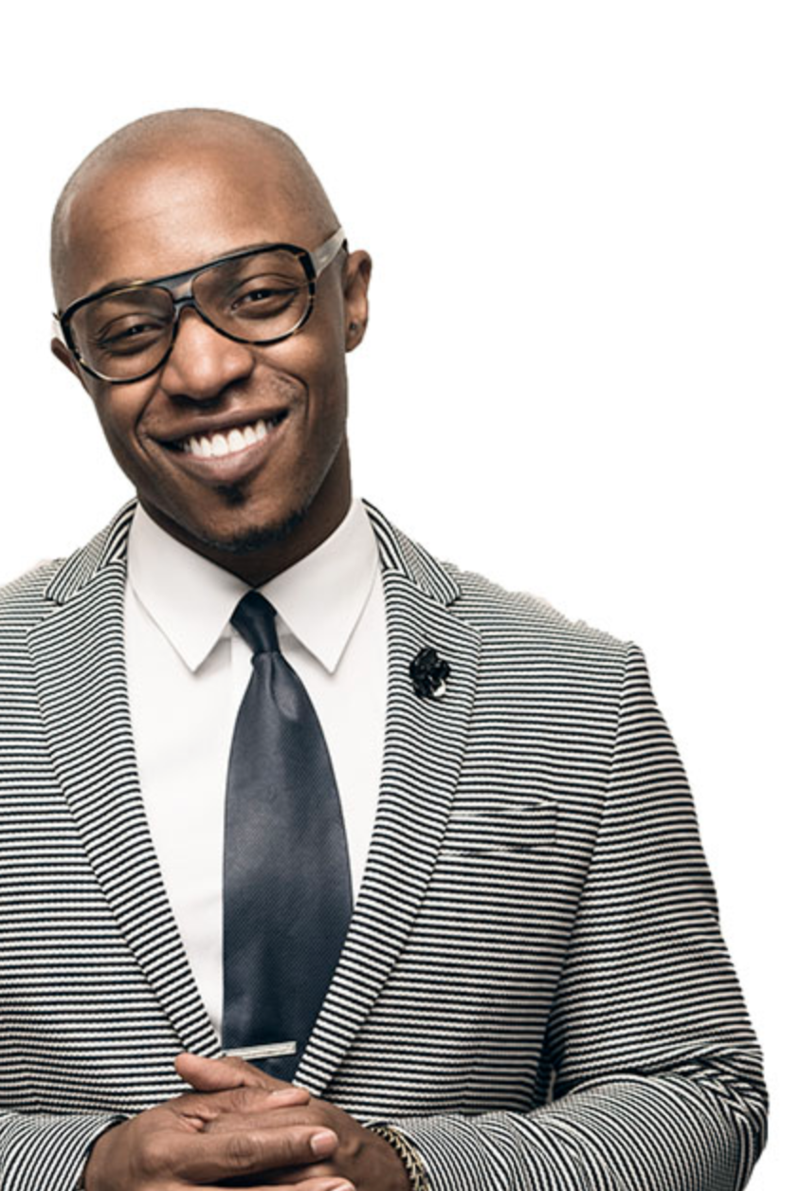 Courtesy of Corey Damen Jenkins
It's not for the faint of heart—or for those who are just getting set up in the industry. "You can't do it without your partners," says Detroit-based designer Corey Damen Jenkins, who is making his Kips Bay Debut this year. "I was blessed to have relationships with executives at Kravet, Stark, Benjamin Moore, my own general contractor, the list goes on." He advises young designers to focus their buying power on a handful of companies, to attend events, visit showrooms and build connections. Loyalty counts when it's time to call in a favor—and designing a room in Kips Bay requires the calling in of many of a favor.
Another key point: Have your money right (rooms can easily cost $50,000 and up after donations). "The freight charges, the delivery charges, everything is marked up in New York," says Jenkins. "For anyone even contemplating doing it, make sure you have a budget in place—for marketing too."
An aesthetic plan is just as important as a practical one. "I wanted put the 'show' back in 'showhouse,'" says Bikoff, who designed her staircase in one feverish day, right before leaving for Antarctica for three weeks. She urges designers to treat the showhouse as an opportunity to break free from worrying about clients and the press. "Do something that's true to you, the bolder the better."

Get involved
Though great design is the ultimate litmus test, clearly other factors play a role in inclusion. Having a committee member vouch for a designer can be the deciding factor—who you know can make a difference. Jenkins encourages designers to get involved in any way they can: "Be supportive of the charity and be supportive of other designers and other showhouses," he says. "What you put out there comes back to you."

Try, try again
Many designers fail to get into Kips Bay on their first attempt. Some are frustrated, and give up for good. They shouldn't. Bikoff had submitted the year before her star-making staircase and wasn't accepted. "Everything I do, I try to be the best," she says. "So it was a setback. But Jim Druckman suggested I should apply again, so I did. I was apprehensive. My work was picking up at the time but I'm a young designer—look who I was going up against."
Drake himself makes a great example. "I had applied three times and been turned down," he says. "I used a lot of swear words and said, 'Okay, I'll apply one more time.' I know firsthand what it's like. I can tell people who get turned down: 'Try again!'"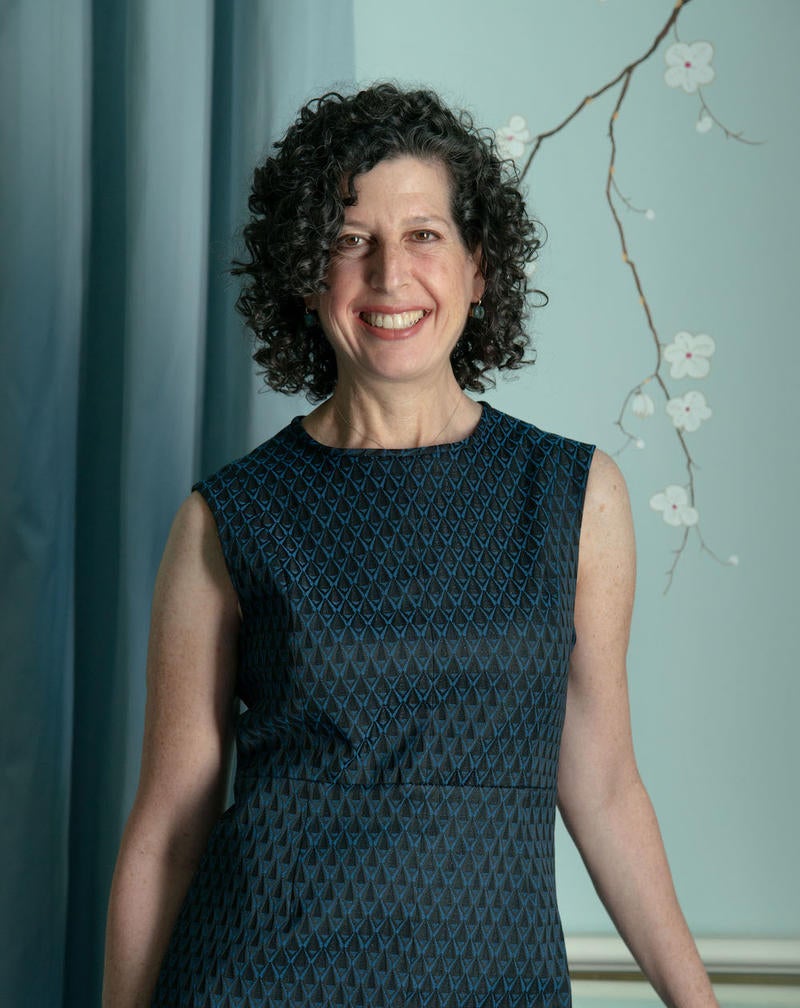 Courtesy of Eve Robinson Associates

What it means
It's hard to get in, hard to execute, and hard to stand out. But for the handful of designers who make the cut, tough out the install and then shine at Kips Bay, there's a common thread: It's an experience that's totally worth it. Eve Robinson, a New York–based designer who is presenting her eighth (yes, eighth) room this year, says each showhouse has meant something a little different to her, but they've all had an impact.
Robinson's first Kips Bay was in 1988 (she did a study with a basket-woven wall) and has participated every three years since. She says the honor and prestige haven't declined—and if anything, the showhouse's reach has increased via the power of social media. "In 1998 you took five pictures and you were done, and the people who saw it were so limited," she says. "Now there's this incredible reach—and you definitely take a lot more than five pictures."
Is she shooting for a 10th showhouse by 2025? "Sure! Why not?"