Across every sector, lead times have lengthened exponentially over the past 18 months. A global shipping crisis mingled with labor shortages, material scarcity and pandemic-related restrictions have all come together to create a logistical nightmare of historic proportions. So how, then, has luxury kitchen manufacturer L'Atelier Paris Haute Design managed to keep its 12-week lead time steady throughout the most turbulent time in modern memory?
"About 60 days into the pandemic, we could already see the delays beginning with shipping and supply," says Ricardo Moraes, founder and CEO of L'Atelier Paris, which is headquartered in Miami with workshops in Europe. "We knew we had to figure out a way to try to keep it somewhat under control." Moraes decided to move assembly for the company's American orders from Europe to Miami in a bid to circumvent shipping 10-foot ranges across the Atlantic. The choice was a prescient one as some orders that the company had sent on container ships are still virtually untraceable now. "Right now, the steamship lines cannot even tell you when the vessel will land," says Moraes. "They're moving around equipment and they're introducing new ports of call after the vessel has sailed, which has never happened before."
In addition to relocating product assembly, Moraes had his team order enough materials in mid-2020 to cover the company for the next two years of manufacturing. That upfront investment has already paid off. "Thankfully, we were quick to react, and now we have a 24-month supply of parts, like our burners, which are made in France and are now on a six-month backorder," says Moraes. Additionally, none of the company's supplies are made in China or Vietnam, which continue to see delays due to COVID lockdowns. It's been another boon to keeping manufacturing on track.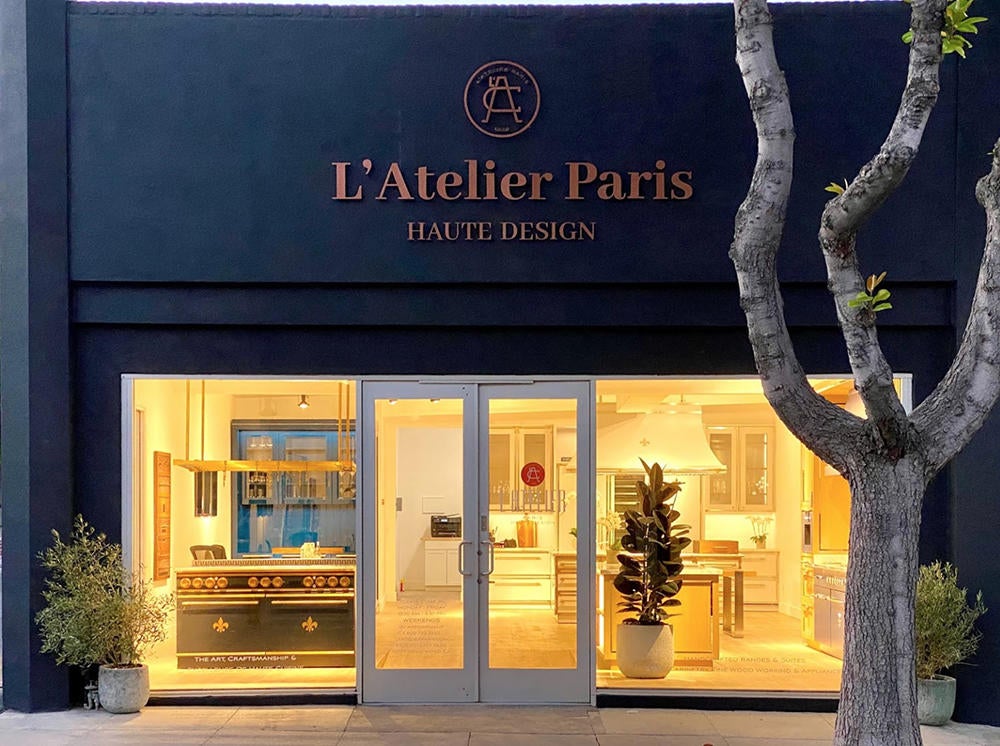 Courtesy of L'Atelier Paris Haute Design
Moraes and his wife, Maria, founded the brand in 2019 and opened showrooms in New York, Miami and Los Angeles by mid-2020. The made-to-order luxury ranges the brand offers are customizable down to a fraction of an inch, with design options featuring old-world motifs and fleur-de-lis as well as slightly more modern silhouettes. Moraes plans to increase the brand's European presence, with showrooms opening in Paris and London by the end of this year.
Approximately 70 percent of the company's orders come from North American clients, so maintaining the flow to the U.S. was paramount to its business. All of the components for L'Atelier Paris's products are still sourced from France, Spain and Germany, as they always were, but those parts are now air-shipped to Florida for assembly. Moraes says the brand had been discussing moving to this practice eventually, for a combination of sustainability and financial reasons, but the pandemic spurred them into action on a much quicker timeline, and the American assembly facility was fully operational by December 2020.
The fact that the U.S., unlike most other countries, experienced a renovation boom and relatively few construction restrictions during the pandemic made the strategy even more logical. "Because of construction delays in Europe, even orders that we could schedule for delivery can't be installed," says Moraes. "At this moment, 90 percent of our deliverables are going to the U.S.—nce we knew we had this route as an option, there really wasn't much of a choice to be made."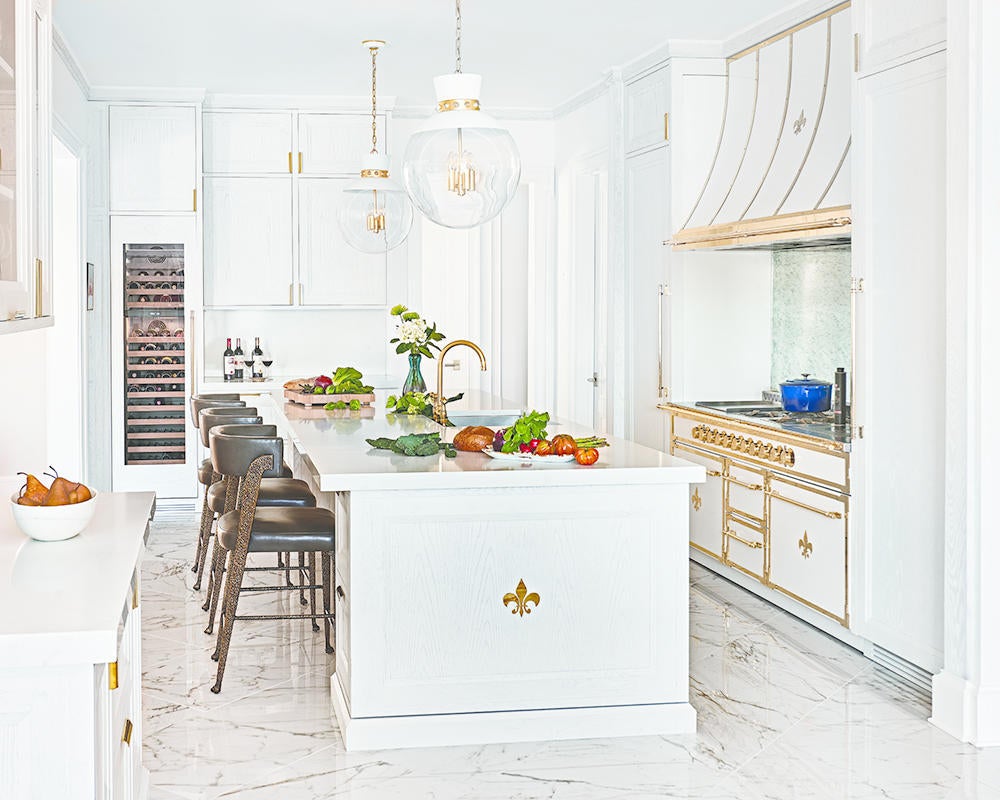 Courtesy of L'Atelier Paris Haute Design
The decision to largely avoid using container ships has a perhaps unintended result of reducing the company's carbon footprint, something Moraes is pleased with—though he's not sure it will make a difference to clients. "I really wish I believed this was something customers cared about," he says. "But it is nice for us to know we're doing something that's a little better for the environment."

Once the shipping crisis begins to ebb, something experts say could take until next year, Moraes foresees diverting some assembly back to Europe, but is largely confident that the American facility is a permanent addition to their operations. "We plan to continue to take advantage of producing on both continents," he says. "Having the ability to sell, supply and maintain our customers' happiness is paramount."
Homepage photo: A kitchen by L'Atelier Paris Haute Design | Courtesy of L'Atelier Paris Haute Design