Reese's Peanut Butter Eggs may still be on sale, but it'll be another year until the next (justifiable) batch of hot cross buns. In the meantime, stay-at-home orders are in effect and Business of Home is keeping you updated on the latest coronavirus updates here. But despite these strange times, the industry continues to move forward. Read on for headlines, launches and events, recommended reading and more.
BUSINESS NEWS
The executive vice president and CFO of Macy's, Paula Price, announced that she will leave the company May 31. The retailer has been struggling in past months, furloughing a whopping 130,000 in March, and falling from the S&P 500 last week. When Price joined the company in 2018, she was expected to aid in restructuring the limping brand, reports Retail Dive. Her departure comes at the height of the chain's struggles, with all of its retail locations closed due to COVID-19 and the company's share price down almost 75 percent from this time last year.
The Wall Street Journal announced yesterday that Amazon will allow third-party sellers to resume shipping nonessential items. The decision follows last month's move to halt shipments that didn't align with needs presented by the coronavirus, which caused unrest among third-party sellers (who account for 58 percent of Amazon's sales). In addition to boosting its shipments, Amazon is hiring an additional 75,000 employees domestically, reports USA Today.
On Monday morning, Roger Lynch, CEO of Condé Nast, sent a letter to 6,000 employees announcing pay cuts for executives and reduced hours for other employees, writes The New York Times. For its international divisions, Condé Nast plans to take advantage of government assistance programs in those regions, making it one of the first publishers to announce that it will request taxpayer funds for its employees. Lynch touched upon the possibility of layoffs as "a last option," but did not provide further details.
Nine Italian design brands have signed a manifesto urging the country's government to allow them to resume operations, citing concerns about the economic consequences of extending the lockdown. As reported by Dezeen, the document has been signed by the leaders of luxury furniture brands B&B Italia, Cappellini, Cassina, Flexform, Giorgetti, Molteni Group and Poltrona Frau, as well as the mosaic company Bisazza and the kitchen and bathroom company Boffi.
For VC-backed startups, the question of cash is a nagging one: How much is enough? In the case of Airbnb, the home rental startup has been struggling with disparity between its internal valuation and its perceived market value. In a hustle for funds, the company raised $1 billion last week to carry operations through "what until recently would have seemed an unimaginable interruption to its business," writes the Financial Times. Its current valuation of $26 billion paints something of a false picture—right now, new investors have the chance to pick up Airbnb stock at an $18 billion valuation, an opportunity sweetened by an interest rate of 10 percent above average rates on their investment. This kind of bargain-basement funding scheme hardly seems appropriate for a Silicon Valley jewel like Airbnb, according to FT editor Richard Waters, calling into question the security of other tech startups.
LAUNCHES, COLLABORATIONS AND PARTNERSHIPS
On April 15 at 12:00 p.m., the Hearst Magazines Luxury & Design Collection will launch "Design Unites," an online-only auction to benefit New Yorkers affected by COVID-19. Funds raised will support Habitat for Humanity's Emergency Housing Response Fund for New York City residents, health care professionals and other front-line workers. Auction lots include a dining experience with chef and restaurateur Daniel Boulud, a social media consultation for small businesses with designer and author Justina Blakeney, and an art consultation and painting by contemporary artist Sally King Benedict, to name but a few.
In anticipation of the days to follow this wave of COVID-19, Design Milk is launching The Brave New World of Design on Instagram TV. Beginning on April 21, the series will consist of brief videos from Design Milk's community of architects, designers, educators and industry leaders, who will discuss topics ranging from the future of cities and real estate to the ways that artificial intelligence and virtual reality will alter the art world. Upcoming speakers include Michele Acuto, director of the Connected Cities Lab at University of Melbourne; John Edelman, former CEO of Design Within Reach; and Debbie Millman of the "Design Matters" podcast.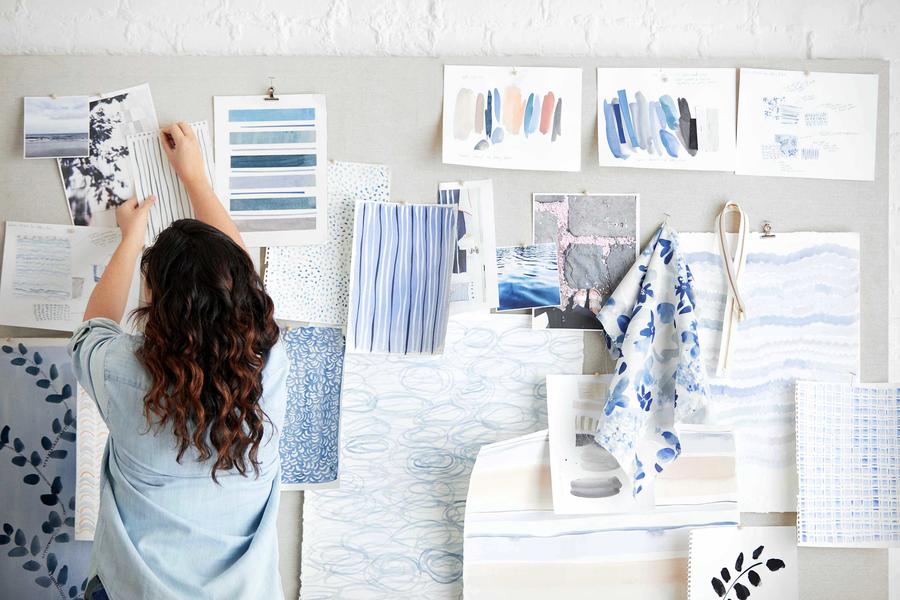 Courtesy of Rebecca Atwood
New York–based designer Rebecca Atwood has announced an exclusive collaboration with Pottery Barn, including bathroom, bed and table linens, as well as removable wallpaper, throw pillows and rugs—all in original prints. "We wanted to create a collection that referenced the natural world, but also had playful pattern-mixing elements so that different looks could be created, whether sophisticated, calm or lively, depending on the mood you want to evoke," she says.
The fashion retailer Madewell has designed a limited-edition collection of bedding and sleepwear for home linens brand Parachute. The line includes sheets, slippers, pajama sets and even a dog bed.
This Thursday, the National Kitchen + Bath Association is hosting "Weathering the Storm: Navigating the Stimulus Package," a webinar featuring David P. Murphy of The Murphy Wealth Management Group and James Jack of UBS Wealth Management. For more information, click here.
RECOMMENDED READING
China's essential role in American supply chains has been made acutely clear in recent months. In an article from The Jing Daily, Adina-Laura Achim outlines three disruptive technologies revolutionizing the country's powerful digitized supply chain, breaking down how each contributes to China's production prowess: 3-D product design, big-data-enabled artificial intelligence, and virtual reality.
"Marketing during the pandemic has become a minefield for brands," writes Alexandra Mondalek for BoF. Now more than ever, companies need to communicate directly with their customers, but striking the right tone might require straying from tried-and-true marketing techniques. Some dos: Acknowledge the pandemic, work with influencers and continue to send marketing emails. The don'ts? Avoid making discounting a habit and don't overextend your budget to create virtual experiences for your customer base.
The 33-year-old British-Nigerian designer Yinka Ilori, who began his career a decade ago reimagining broken chairs, is today heralded for his dauntless use of color. Had Salone del Mobile not been postponed this year, his work would have been a popular sight around the show. In The Financial Times, journalist Helen Barrett speaks to Ilori about heritage, race and artistic collaboration.
Retailers want to know: Who, in the face of furloughs and layoffs, is still shopping? According to Business of Fashion, millennials with job security are spending more time online as they work from home. On March 24, Facebook said in a blog post that usage of its apps, including Instagram and WhatsApp, has spiked in countries with surging cases of COVID-19. According to a survey published by Hero, a customer service platform, in early March, online purchases made during standard workday hours were up 52 percent compared to the same period last year.
CALL FOR ENTRIES
The Design Lab at Studio Van den Akker has created the 2020 Cocktail Table Contest Nitty Gritty, to encourage anyone to submit a design—a drawing, sketch, CAD rendering or napkin doodle—of a cocktail table. The entries will be posted on the SVDA website, with the names of the entrants omitted until after voting. Studio Van den Akker will work with the winning designer to prototype and build their creation. More information can be found here.
Together with the Norman Foster Foundation, the Royal Institute of British Architects is accepting applications for its annual Travelling Scholarship until April 24. The fellowship encourages architecture students and scholars to travel anywhere in the world to pursue research on the subject of the future survival of cities and communities. More information can be found here.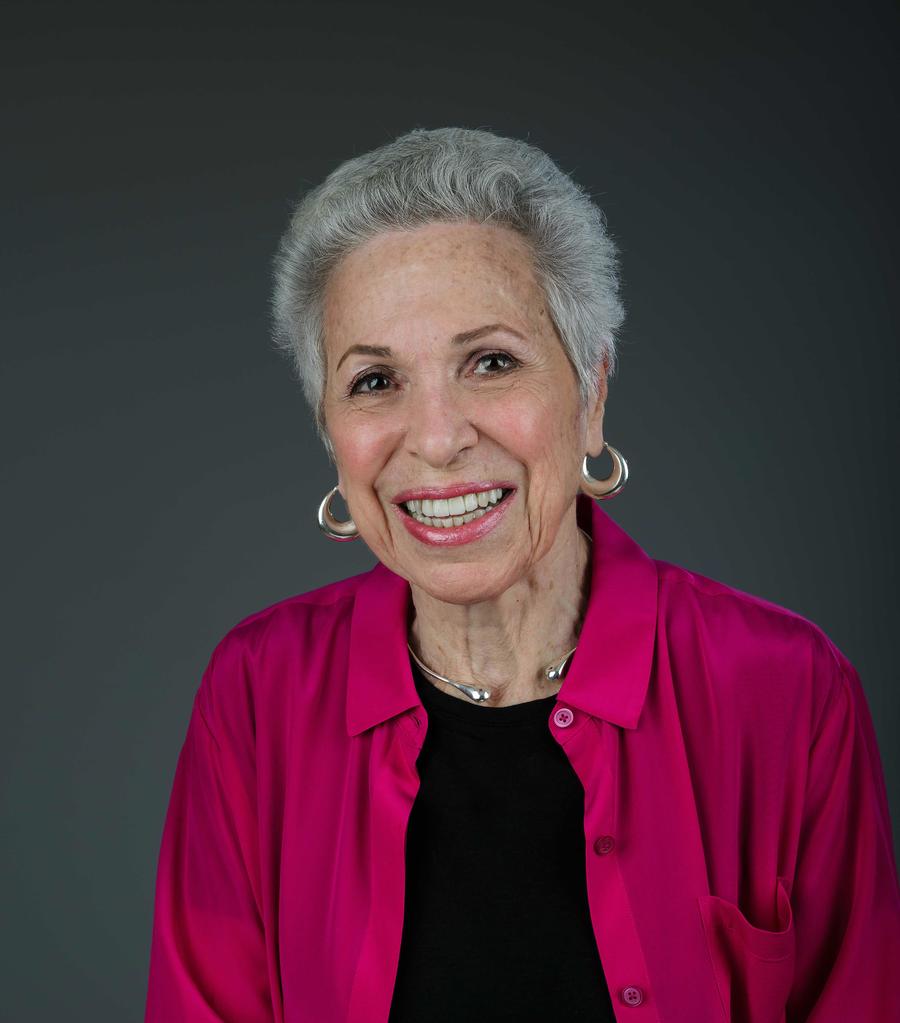 IN MEMORIAM
Professor of design history and beloved industry expert Judith Gura passed away in New York on Sunday at age 85, after battling cancer. For the past 20 years at NYSID, her expertise has spurred on generations of young interior designers to industry careers, and her many books and articles will preserve her legacy as well.
On March 30, Liz Lightstone—a longtime leader in the luxury home furnishings industry—passed away at 65, after battling cancer over the past year. Lightstone's career included three decades at Gump's in San Francisco, where she was vice president of merchandising; most recently, she was senior business manager at Sandra Jordan Collection in San Francisco.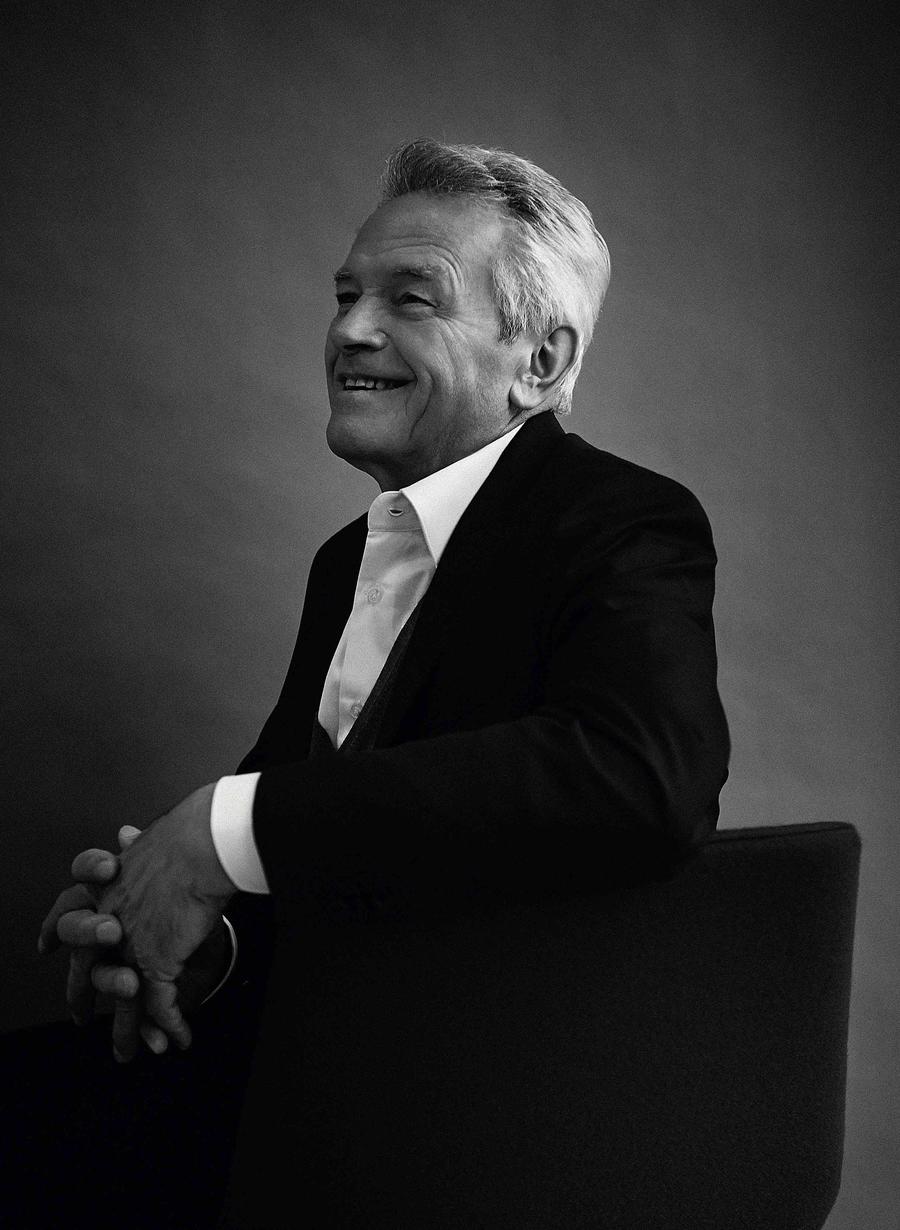 On April 5, Luigi Feltrin, the founder and honorary president of Arper, passed away at 85. Feltrin founded the Italian furniture company in 1989 with a focus on leather processing, and the brand's strong international presence today is a testament to his business savvy and leadership.
Homepage image: Floral duvet and shams from the Rebecca Atwood for Pottery Barn collection | Courtesy of Rebecca Atwood