Call it a poorly kept secret. Domino has been styling real estate properties since 2014—working with designers including Hernandez Green, Kapito Muller, Dekar, Jenny Norris, Antonino Buzzetta, J+G Design and Bennett Leifer on model apartments in notable buildings throughout Manhattan—but with little outside fanfare. Now, after four years and eight apartments in four luxury condominiums, they have developed a "formula that works for everybody," and are looking to scale.
Domino began staging/styling in 2014 with a number of model units at 15 William Street, and has since gone on to work on one or two projects per year, collaborating with developers CIM Group, HFZ Capital, Anbau Enterprises, and Magnum Real Estate Group, as well as sales-marketing agents Douglas Elliman and Corcoran Sunshine.
It's part of a larger trend of developers turning to noteworthy designers for model apartments with increasing frequency. Case in point: Brad Ford worked with eBay Collective to furnish 100 Barclay's residential living room, billed as New York's largest. Jamie Drake famously designed a model unit in 2015 at One 57, while last year Jennifer Post did one at Zaha Hadid's Chelsea complex and Ken Fulk designed for Henry Hall, another New York luxury building. Then there are Thomas O'Brien and Rafael de Cárdenas, who exerted their creative muscle on the West Village townhouse project The Greenwich Lane.
The lifestyle brand's chief revenue officer, Beth Brenner, and its latest designer, Leifer, who is working on a three-bedroom model unit for 100 Barclay in New York's Tribeca neighborhood, sat down with EAL to discuss what styling a model unit means, how designers can break into the biz, and why their full package (yes, participating designers get published) is so appealing.
Domino's role is equal parts tastemaker, agent, and ultimately, publisher. Working with the real estate developer, Brenner and her team recommend four or five designers; the developer and its sales/marketing team then make their final selection based on her proposals. The chosen designer, brought aboard by Domino, then develops his or her design vision, which is run through an approval process overseen by Brenner.
Leifer clarifies: "I'm not a stager—I treat a model apartment like a regular apartment. In my experience, it speaks more to the buyer and gives the developer or the real estate company a better tool to really show a client how they'd be living in that home." For 100 Barclay, he is re-imagining the nearly $6 million three-bedroom, three-and-a-half-bathroom apartment's 2,355 square feet.

We
'
re acting as a matchmaker and an agent to get the project, [liaising] between the developer and designer. But what really distinguishes us is our ability to create content from that unit.
"
—Beth Brenner, Domino
Yet working with Domino has a particular pull, as projects are guaranteed to be published. "We're acting as a matchmaker and an agent to get the project, [liaising] between the developer and designer," says Brenner. "But what really distinguishes us is our ability to create content from that unit."
That original project at 15 William Street involved four different furniture companies, plus one designer per room (Dekar, Jenny Norris, Antonino Buzzetta, and J+G Design). While Domino's approach has evolved over time, the goal, says Brenner, remains largely the same: "We try to get to a place where we bring in a designer who can mix it all up, and decorate in a way that's very Domino but also reflective of how people actually decorate."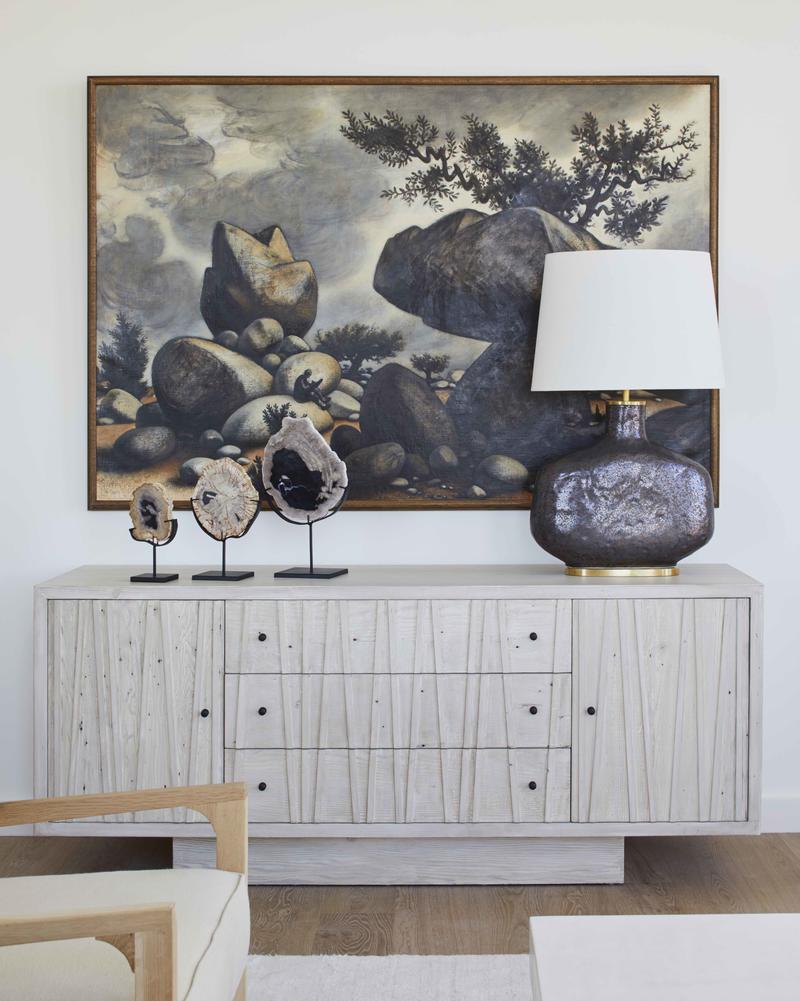 "As part of the package, the sponsor and the marketing team would receive content and a media plan," explains Brenner. "In [the 100 Barclay project], we have a target date of April 20 to finish the apartment. One to two weeks after, we would shoot it. That would become a digital story, going live the beginning of May. Then we shoot for both print and digital at the same time." Because of the lag time on Domino's quarterly magazine, the print story wouldn't be published until this coming fall. In effect, says Brenner, the sponsor receives a six-month media plan, "beginning with the digital story breaking in early May. Social and email would go live with that."
For designers, publication is a powerful force. Leifer's 100 Barclay unit will be profiled in the fall issue of Domino. The apartment is being developed by Magnum Real Estate Group and CIM with Corcoran Sunshine heading the sales and marketing.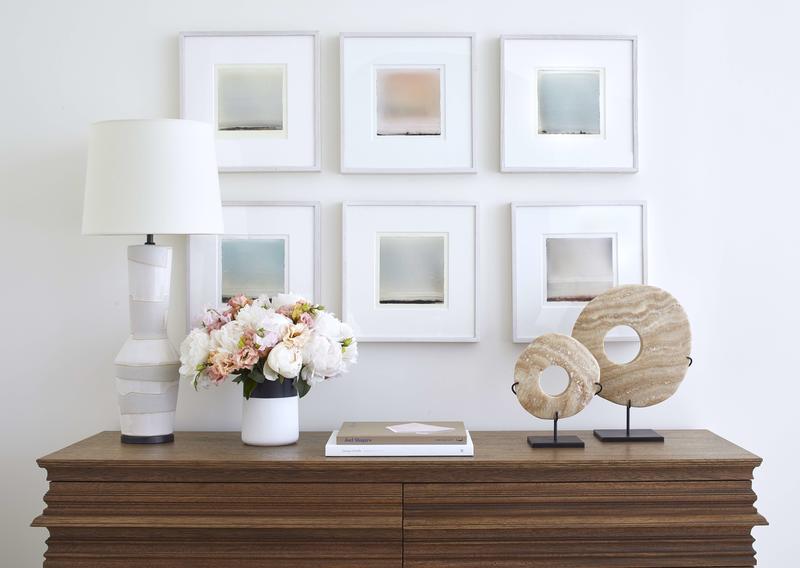 Design direction is a balance of the designer's personal style, the developer's target buyer and the Domino aesthetic. For the 100 Barclay project, located in a contemporary building that, in one of its past lives, served as a Verizon headquarters, Leifer says, "Everyone is stepping a little outside of their comfort zone with layouts and design features. I just got back from a meeting [with the team], and the challenges are less of a problem and more exciting. If every room was 20 by 20 and had 10-foot ceilings, it'd get boring!" That project "has some interesting shapes: a big, open living-dining-kitchen area [without] perfectly squared walls [that] creates this gemlike atmosphere."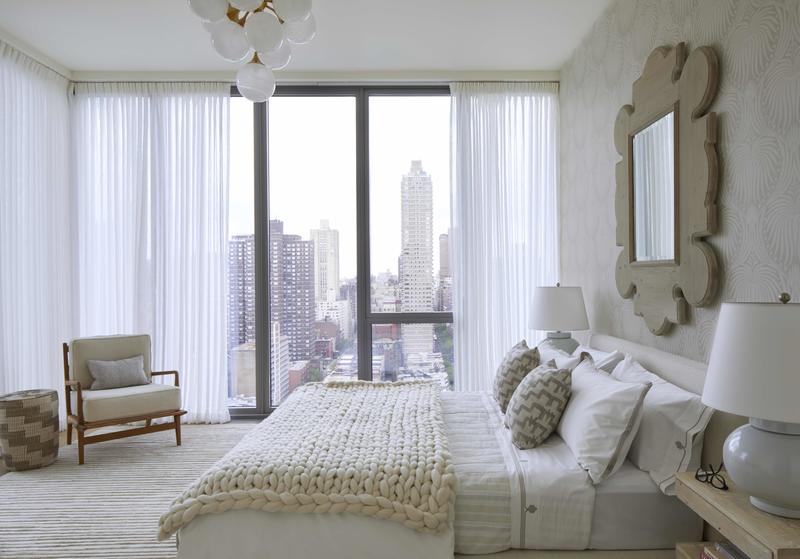 Sourcing for a model unit is more akin to sourcing for a showhouse than for a residence—borrowing and negotiating aren't unheard of. Domino has worked with Circa Lighting, Smith & Noble, Farrow & Ball, Serena & Lily, Eastern Accents, Loloi Rugs, CB2, Room & Board, and Crate & Barrel. For Leifer, unlike sourcing product for a residential client, finding the goods for a model unit is often a lot quicker. "In a private residential project, you're waiting for custom things, you're evaluating your decisions because people are going to live there for a long time. People are spending a lot of money and making a lifetime of memories there. This is a quicker project, which takes a lot of emotion out of it. Both have their benefits."
Domino does provide "shopping booklets" for each of the projects. "Anyone who comes through here, if they're in love with the light in the foyer or the sofa in the living room, they can see exactly where it came from, which is really appealing for the partners who have been involved," says Brenner.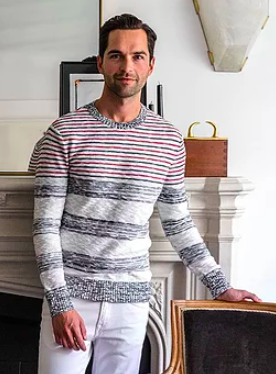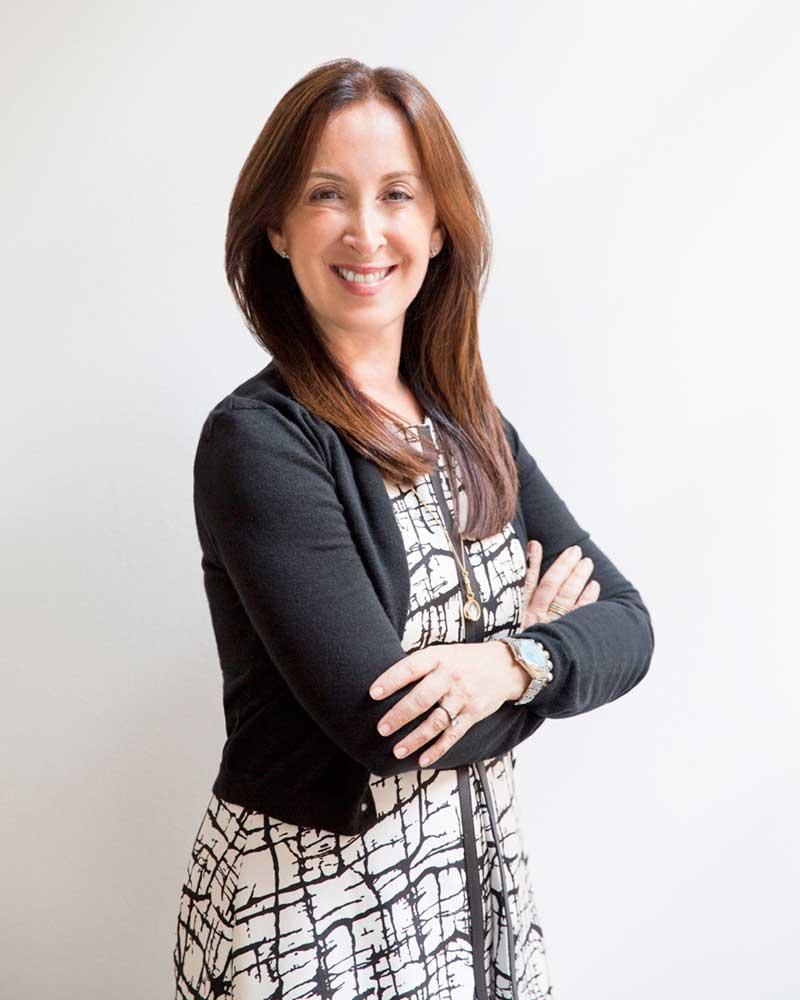 Are model units as profitable as private homes? "They're just as lucrative," says Leifer. "I bill the same way as a residential project. Of course, the volume may be different. If you're making a bed [in a model unit], you're not buying extra bedding so someone can sleep there. But I bill it the same way."
As for Domino, "We calculate the project fee based on a number of factors: the size of the unit, whether there are events involved, and the value of the media package we put behind it," says Brenner. "One factor that differentiates Domino from traditional stagers is our ability to create content and publish it across our print, digital and social channels—a powerful combo!"
Does Styling Translate Into Business?
Visitors often want to buy the unit as is, but its primary purpose is to serve as a marketing tool for the condo. For designers, the space is also a calling card within the building. "For sure," says Leifer. "Every model I've worked on, I've wound up doing private work in that building. It varies; some people want you to just replicate it, some look at it as a living page of your profile and want you to do something different."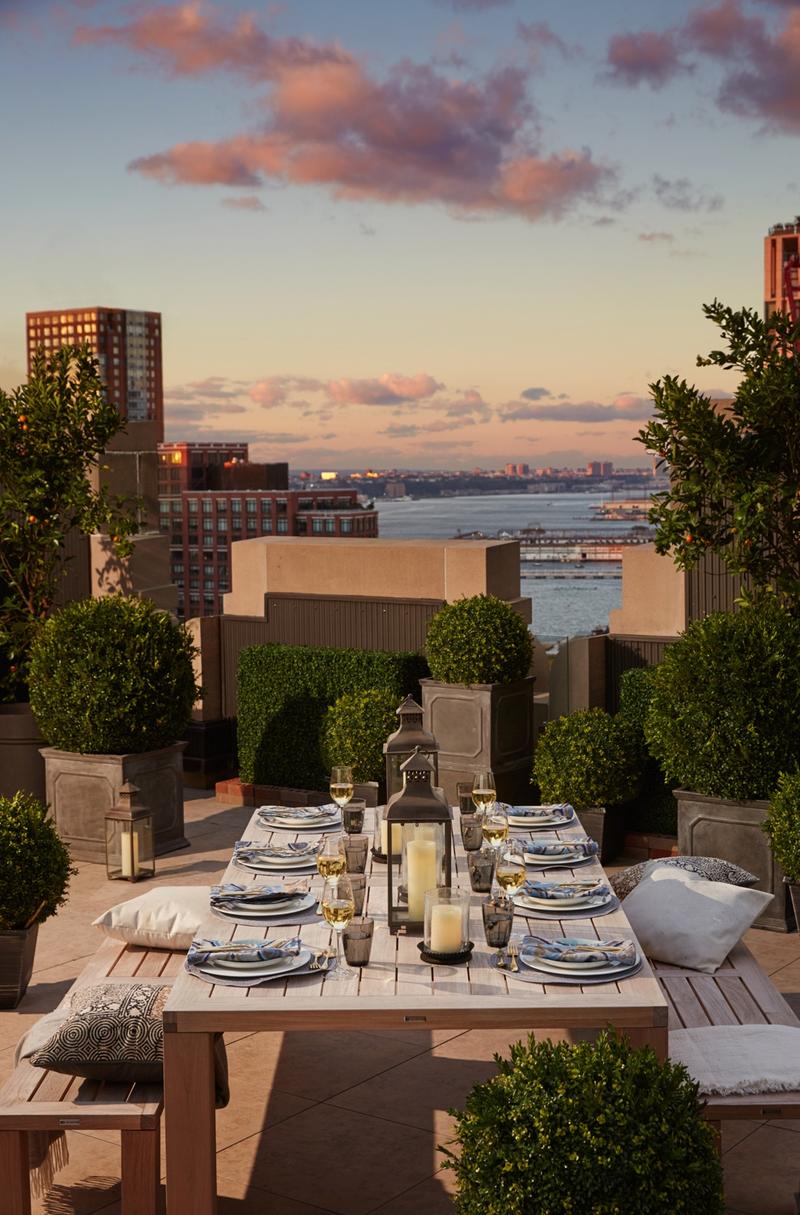 Concurs Brenner, "We have seen our partner designers get additional business out of it. And it's a home run for designers when they get published."
How Can Designers Get Involved?
"We're looking to accelerate this model now that we have a model that works for us and our real estate partners," says Brenner, who is open to hearing from interested designers, particularly those with experience in projects with a tight budget and limited turnaround time. She hopes to do four styling/staging projects per year and is working on developing a "stable of designers," keeping in mind that she can only suggest a designer to Domino's real estate partners.
"We have a formula now that works for everybody."