In the fourth collaboration between Designtex and the contract branch of West Elm, the pair have brought in performance textiles company Crypton to develop a line of textiles that meet a very particular modern demand: the ability to be disinfected.
Designtex and West Elm have introduced four new fabrics that feature Crypton's bonded fabric system, which renders the textiles both durable and easy to clean and disinfect, making it easier to kill germs that linger on surfaces and lowering the risk of spreading infections. The collection was in the works before the pandemic, but it could not have come at a better time. "The collection is especially perfect for this moment, mixing residential luxury with high performance for cleaning and disinfection," says Susan Lyons, the president of Designtex, which has designed solutions for health care spaces, senior living, hospitality, and corporate settings for more than 40 years.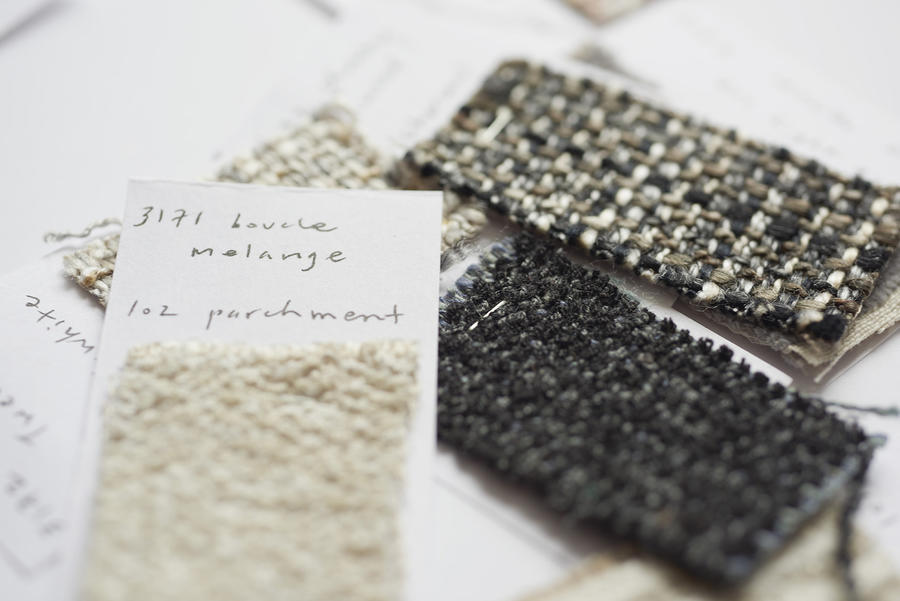 Matthew Robbins Photography | Courtesy of Designtex
Designtex and West Elm launched their first line together in 2016 with the goal of bringing the retailer's residential aesthetic to a collection of fabrics targeting commercial spaces. "We wanted to bring the tactile quality of layered and luxe textiles to the performance fabric arena—an area not always associated with warmth and comfort," says Paulo Kos, vice president of design for West Elm's contract division. "As leaders in their industry, Designtex seemed like the perfect partner to make this a reality."
For the newest collection, with Crypton in the fold, the pair have combined a residential look and feel with commercial performance for four woven upholstery styles inspired by classic textiles and midcentury fashion: mélange bouclé, chevron chenille, chunky tweed, and corduroy. "Aesthetically, on the West Elm retail side, we have been gravitating more toward textured and dimensional solids versus bold prints," says Kos. "The previous introductions have all established a strong foundation on which to build. I think this is a new layer that brings Crypton's performance finishes into the mix, extending the reach of our collection to new arenas that require materials with higher durability and stain resistance."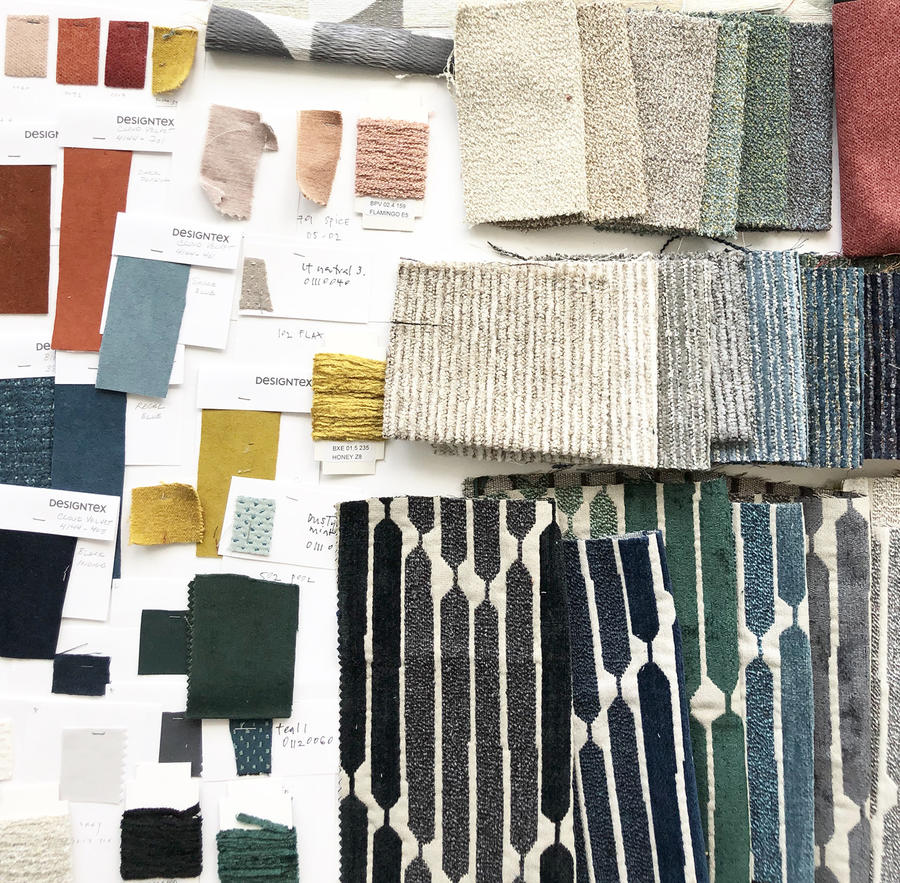 The fabric is sold through Designtex and can be sampled on Material Bank by contract and residential designers alike. The textiles are also used on pieces for West Elm's own contract line, the simply titled Work, which is designed and distributed in partnership with Steelcase.
"Our workspaces, much like our homes, are where we spend the majority of our waking hours," says Kos. "These environments are nothing if not personal, and should feel intimate and inviting. You want to feel good about your home and how it goes together. Why should your workplace be any different?"