This will be the summer of the backyard. And the deck, and the terrace and the front porch. For the home furnishings industry, it will be a summer of opportunity for outdoor products unlike anything we've seen in generations.
As the country slowly starts to reemerge with pandemic conditions abating—though not disappearing by any means—Americans are trying to come to grips with how they will spend their summer vacations and weekends. For many, the idea of travel by plane or even car remains a nonstarter. Instead, it's quite likely that most of us are going to be staying local, looking for quality outdoor time at home and nearby.
That creates enormous potential for sales of outdoor products like patio furniture, barbecue grills, outdoor dining, candles, all-weather rugs, firepits and just about anything else that will fit on the average deck. With American wanderlust curtailed, this could be the best summer of business for these products since the big push to the suburbs in the 1950s.
As the weather starts to warm up, we're already seeing signs that the industry is as eager to get outside as most consumers are. "People are finding that the more time they spend in their home, the more they want to have those things that make [that space] more meaningful, more beneficial," Ron Hilton, chief sourcing and operations officer for Overstock.com, recently told CNBC. He said Overstock started to see sales pick up in March, but since then they have "exploded."
Overstock isn't the only retailer seeing the upswing, according to the CNBC report. "Customers want to embrace the outdoor spaces they have in every way possible," said Joe Hartsig, Bed Bath & Beyond executive vice president and chief merchandising officer. "This is consistent with customer behavior we're hearing throughout the industry." The company's top-growing categories? Seating, pillows and cushions, rugs, lighting, grilling tools and gardening items.
Already, some retailers are expanding their assortments of outdoor products. West Elm, for instance, teamed up with REI to introduce a line of outdoor textiles, tableware and furniture—the first time the outdoor outfitter has sold products under its name at another retailer. "Our collaboration with REI Co-Op inspires families to bring the comforts of home to the great outdoors, from weeknights dining al fresco to relaxing summer weekends in the backyard," Jeffrey Hannoosh, senior vice president of design for West Elm, told Dwell. The line features 35 products ranging from $6 to $199, including lawn chairs, all-weather pillows, blankets, dinnerware and a mug.
Competitors like Crate & Barrel and CB2, both part of the same company, have taken the idea a step further by teaming up with online custom landscaping service Yardzen. The two lifestyle retailers are now featuring their products on Yardzen's landscape renderings, where shoppers can link back and purchase the merchandise. "Homeowners are valuing their outdoor spaces more than indoors," said Allison Messner, Yardzen co-founder, in a Forbes.com report about the new partnership. "They would rather have a functional yard than a big fancy kitchen."
____________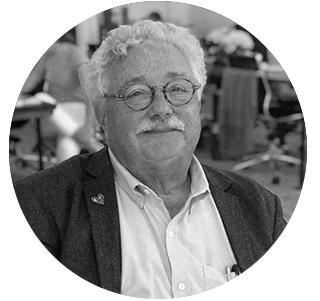 Warren Shoulberg is the former editor in chief for several leading B2B publications. He has been a guest lecturer at the Columbia University Graduate School of Business; received honors from the International Furnishings and Design Association and the Fashion Institute of Technology; and been cited by The Wall Street Journal, The New York Times, The Washington Post, CNN and other media as a leading industry expert. His Retail Watch columns offer deep industry insights on major markets and product categories.
Homepage photo: Courtesy of REI Co-Op and West Elm