It used to be that lifestyle home furnishings retailers—Crate & Barrel, Pottery Barn and their ilk—banked on the concept of store-as-brand. They didn't need designer names, celebrities or other brand names to sell their goods. The name over the front door was enough.
No more.
In a trend that has kicked into high gear in recent months, these retailers are jumping on the brand-wagon—enlisting all sorts of celebrity and designer names from across the media spectrum to adorn not only their products, but also their images.
These are not licensing partnerships where products are branded with third-party labels. Instead, they are marketing ties-in, event partnerships and relationships that transcend slapping a name on a credenza or set of sheets. For all of these programs, the third-party validation and exposure is proving to be a powerful draw above and beyond anything the retailer can achieve on its own.
The latest round of collaborations sees kitchen retailer Sur La Table connecting with Food Network; the Williams-Sonoma group (which includes Pottery Barn and West Elm) teaming up with online gaming app Design Home; and HGTV star Leanne Ford's new minimalist-leaning collection for Crate & Barrel.
Even Wayfair is getting in on the action, signing singer Kelly Clarkson as its new "brand ambassador" to promote the company, including on social media. There will also be Clarkson-branded products coming this spring, including furniture and home accessories. "As Wayfair continues to expand and reach its audience in new ways, it felt like the right time to leverage an influential and relatable spokesperson to amplify our message," said Courtney Lawrie, Wayfair's director of brand marketing. "Customers can make a change without taking a chance, and confidently bring their vision to life."
As part of Sur La Table's collaboration with Food Network, consumers can participate in cooking classes either online or in Sur La Table stores. The classes—a paid endeavor that the network launched last year—will be offered free or at a discount to customers with certain purchases. "The combined expertise of Sur La Table's chefs and Food Network Kitchen's culinary talent will offer home cooks an experience like nothing else out there," Sur La Table CEO Jason Goldberger said. Food Network has previously licensed its brand to Kohl's for kitchenware and electronics, a program that is still running. No branded products have been announced on this new Sur La Table program, which is tied in only to the Food Network Kitchen streaming service.
The most unusual tie-in may be Williams-Sonoma's partnership with the online gaming app Design Home, which launched in 2016 and allows users to be virtual home decorators. Working with a range of homes, from beachside cottages to downtown lofts, players solve design challenges using furniture from real-world brands—including West Elm as of 2018. This new effort represents an expansion of the program to additional brands in the parent company's fleet, including Pottery Barn and its Baby and Teen spin-offs, Rejuvenation and Williams-Sonoma Home.
"Our partnership with Design Home creates a unique opportunity for Pottery Barn to reach consumers on a highly interactive, engaging platform," said Kimberly House, the store's director of marketing, in a statement. While gamers don't actually purchase real merchandise, the exposure and potential future sales may represent an untapped path to interested home enthusiasts.
What all of these new programs have in common is an attempt to try something different—a departure from the same old way of selling home furnishings. By reaching out in new directions, retailers are trying to differentiate not just the products but also the experiences they can offer to shoppers.
What's in a name? A lot more than there used to be, that's for sure.
____________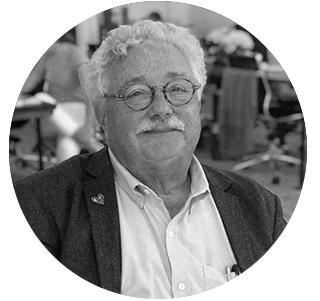 Warren Shoulberg is the former editor in chief for several leading B2B publications. He has been a guest lecturer at the Columbia University Graduate School of Business; received honors from the International Furnishings and Design Association and the Fashion Institute of Technology; and been cited by The Wall Street Journal, The New York Times, The Washington Post, CNN and other media as a leading industry expert. He was also a guest on the BOH podcast, and his Retail Watch columns offer deep industry insights on major markets and product categories.
Homepage image: The Canyon Canopy bed, part of Crate & Barrel's collaboration with Leanne Ford | Courtesy of Crate & Barrel