If you were asked which product category at Wayfair was closing in on $300 million in annual revenue and is growing more than 50 percent year over year, your first guess probably wouldn't be plumbing. Better known for furniture and decor, the e-commerce giant is steadily expanding its kitchen and bath footprint. Of the sector, Wayfair's general manager and head of home improvement, Mark Poston, says that while it is smaller, it's expanding faster than most other categories.
What are the hottest pieces in Wayfair's new growth category? Just as retailers have long known that colorful and unique items draw customers into a store, Wayfair's data shows there's a lot of customer interest in exotic selections. For example, searches for smart home–adjacent items like heated and self-cleaning toilet seats have doubled in the past year, and Japanese soaking tubs, of all things, are currently trending upwards on the site.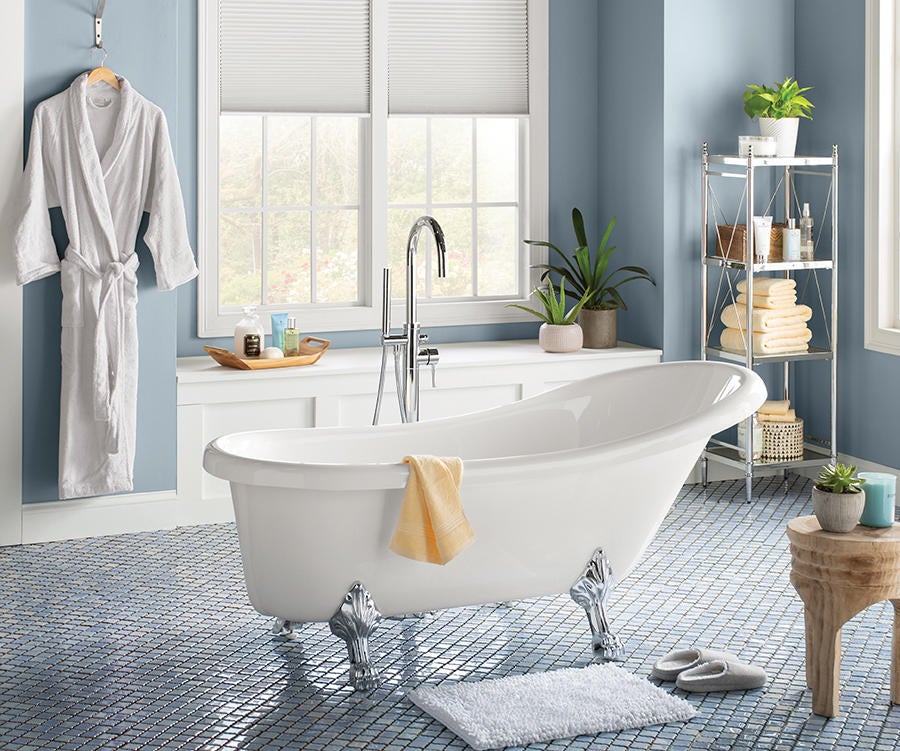 But again, just like traditional retail, what draws a shopper in the door doesn't always match what they end up buying. For example, Wayfair's data shows that a customer who comes on looking for a red sofa is more likely to end up buying something a little more traditional, like a beige one. "There are the things that people search for and enjoy looking at online, and then there's what they actually buy," says Poston. "As a hot trend catches on and people read about it or they see pictures about it, they'll want to engage with it, even if they're not necessarily willing to buy it."
Part of the way Wayfair continues to grow categories like plumbing is by studying search patterns of their shoppers, not dissimilar to how companies study SEO terms and optimize their sites accordingly. The information flows outwards as well. When something starts to trend in Wayfair's searches—as items like blue vanities, crystal door knobs and black stainless steel appliances recently have—the company shares that data with its suppliers, who can then create more options to offer shoppers.
This data also gives Wayfair the chance to highlight when there are a lack of options in a particular area. "We'll take this data, whether it's dimensions, colors, style, or technology features, and bring that right back to the supplier and say, 'You're missing the boat. You only have silver stainless steel appliances and X amount of our volume has now shifted to black stainless,'" says Poston. Data informs supply, which can then feed a burgeoning trend. "We send suppliers charts and graphs that show where there's a discrepancy in a number of SKUs that hit this attribute versus the sales of another attribute. So, for example, if only 2 percent of our catalog in vanities are blue, but a full 15 percent of our vanity sales on Wayfair are in blue, that is a huge opportunity for a large portion of our supplier base to get more involved and build and create more blue stock."
In Poston's opinion, this approach has driven Wayfair's growth. "Because we're so data-driven and we have really strong, open relationships with our suppliers, we can bring trendy products to market faster than just about anyone else."
Homepage image: Courtesy of Wayfair