The line between what is real and what is on-screen is about to get even more blurred, when Pottery Barn introduces a limited-run collection based on the legendary Friends television series. Just in time for the 25th anniversary of the show's debut, the line is set to drop later this month and includes furniture, home decor items and a couple of logo products, including the Central Perk coffee mug.
Prices start at about $12—but no doubt the piece everyone will be talking about is the apothecary table, which sells for $1,099. True fans of the sitcom will remember the table as the star of a season six episode in which it was passed off as a vintage flea market find by Jennifer Aniston's Rachel in order to win approval from Lisa Kudrow's Pottery Barn-hating Phoebe. In what amounted to one of the more memorable early examples of product placement—though both Pottery Barn and Warner Bros. have repeatedly said no money ever changed hands in the deal—Phoebe and the rest of the characters come to love both the table and the store. (As Vox notes, five of the six Friends say the name "Pottery Barn" a combined total of 18 times throughout the episode.)



The collection debuts in stores and online on July 30, though the Pottery Barn website currently hosts a teaser announcing the collaboration along with a contest for a trip to Los Angeles that includes a tour of the Warner Bros. studio lot. "Could we be any more excited?" the site asks, channeling its best Chandler Bing inflection.
For Pottery Barn's owner, Williams-Sonoma, it is one more program of licensed merchandise from a retailer that, for most of its existence, eschewed such tie-ins. That has changed lately as various Williams-Sonoma nameplates have featured a variety of licensed brands, ranging from Harry Potter merchandise to a recent partnership with fashion designer Rachel Zoe.
And for the home industry in general, Pottery Barn's Friends collection is the latest in an increasingly wide-ranging and occasionally bizarre series of branding collaborations that bring familiar yet sometimes incongruous names to the business. In the past year or so, we've seen sitcom actress Patricia Heaton do a line of dinnerware for Walmart, movie and TV star Minnie Driver show up on HSN with a home decor collection, supermodel Chrissy Teigen do a kitchen line for Target, and everyone from singer Lionel Richie
to actress Eva Longoria team up with JCPenney.
All of which proves that with the fashion apparel business's continuing weakness, the home category remains a safe haven for celebs looking for a side hustle—even when it hasn't been their day, their week, their month, or even their year.
____________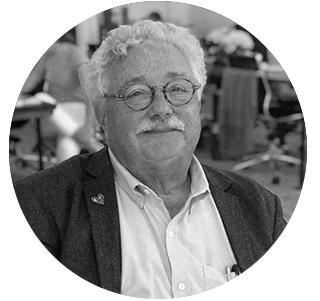 Warren Shoulberg is the former editor in chief for several leading B2B publications. He has been a guest lecturer at the Columbia University Graduate School of Business; received honors from the International Furnishings and Design Association and the Fashion Institute of Technology; and been cited by The Wall Street Journal, The New York Times, The Washington Post, CNN and other media as a leading industry expert. He was also a guest on the BOH podcast, and his Retail Watch columns offer deep industry insights on major markets and product categories.
Homepage photo: Pottery Barn