New York–based Carrier and Company Interiors is partnering with Century Furniture on a collection scheduled to debut at High Point in October—and it's the firm's first-ever line. The collection with the AD100 and Elle Decor A-List firm will launch in Century's new showroom at 200 Steele. On the table are over 50 designs, spanning bedroom, dining, and occasional furniture, as well as a range of upholstery.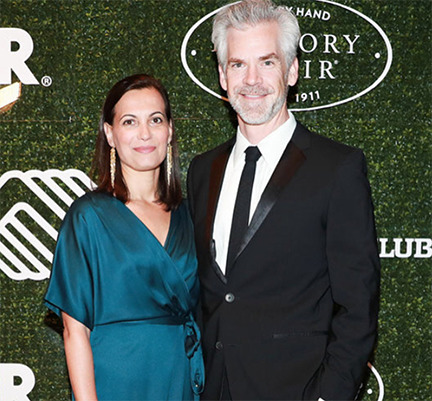 "We are thrilled to announce our partnership with Mara [Miller] and Jesse [Carrier]," says Alex Shuford, III, president and CEO of Century Furniture. "Extremely talented in their interpretation of modern living, but equally as approachable in their process makes them ideal partners as we work together to create and make this collection. The ease of conversation and collaboration between designer and manufacturer is ultimately what makes for a successful licensed collection, and Jesse and Mara understand and engage in this process effortlessly."
"We're delighted to introduce our first-ever collection of furniture, which we hope captures the essence of our brand of interior design—spaces that are both dressed up and paired down, timeless and always livable," say Carrier and Miller, the principals of Carrier and Company Interiors. The husband-and-wife team met in their senior year at the Fashion Institute of Technology and founded their firm in 2005.
"Largely inspired by favorite pieces incorporated in many of our projects, this collection is ageless, leaning towards familiar forms reimagined in ways that render them fresh, effortless and elegant. This collection reflects our love of interiors with atmosphere and personality, and we're so grateful to have found a partner in Century Furniture, who supports our vision and shares a commitment to quality and craftsmanship."
The company's new showroom debuted this past Market in an entirely new, three-story extension to the 200 Steele building. Joining sister companies Hancock & Moore and Highland House, which are already located in the building, Century now spans some 40,000 square feet of showroom space spread out across an open floor plan. The company has also been in the news for its recent executive hire—earlier this spring, it appointed Chuck Auten, a former Rochdale Spears vice president, as vice president of merchandising.