With the arrival of Memorial Day comes the kickoff of summer—and the need to have a stylish place to set that glass of rosé. BOH rounded up eight of the season's new side tables, which are so much more than just an accent.
Amanda Lindroth — Sloane Side Table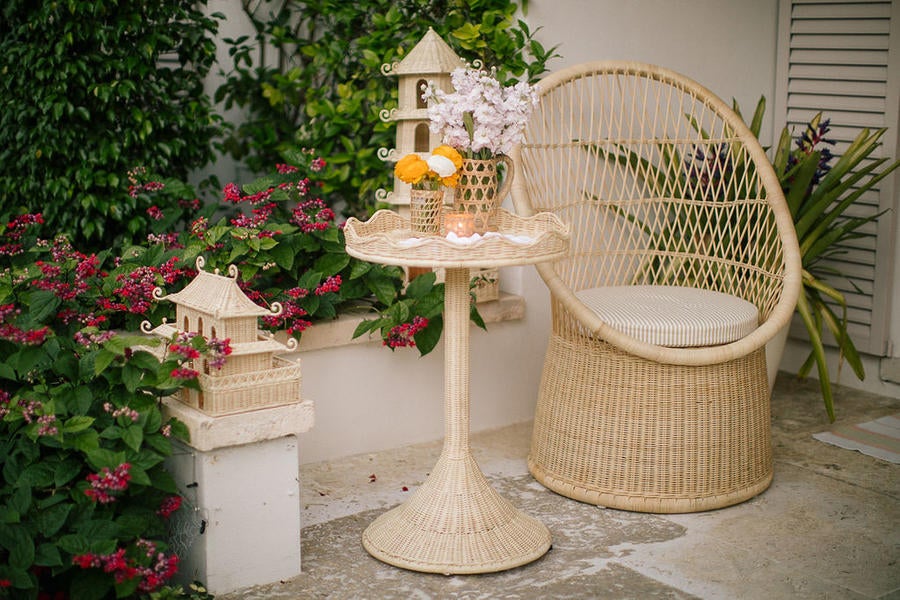 Courtesy of Amanda Lindroth
When creating this drinks table, Bahamas-based designer Amanda Lindroth was inspired by traditional English drawing rooms, where there is always a place within reach to set your glass. Lindroth put her signature island spin on the concept, wrapping the resulting piece in handwoven rattan and topping it with a glass insert to protect the natural material from any clumsy moments that might happen after a few poolside cocktails.
Hable for Hickory Chair — The Chad Side Table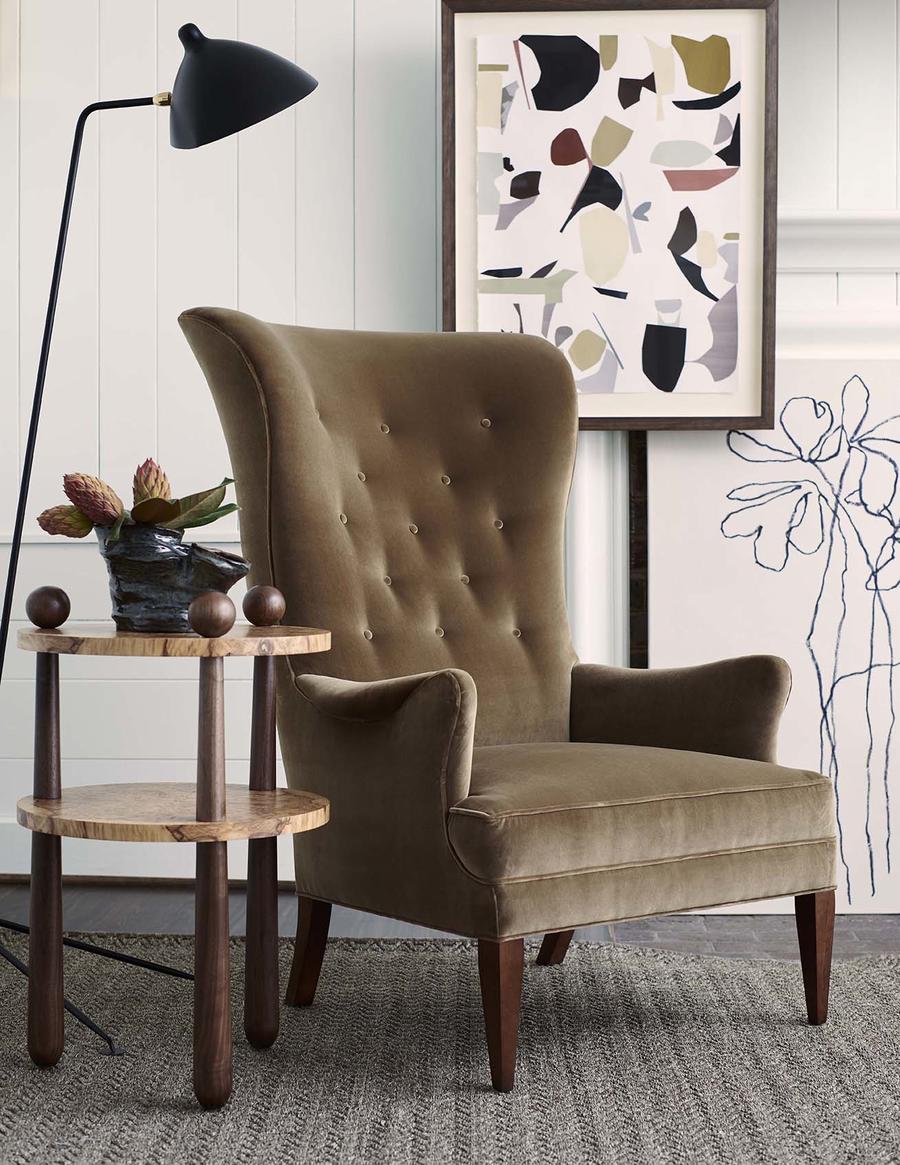 Courtesy of Hickory Chair
This new collection celebrates the 20th anniversary of luxury textile company Hable Construction and incorporates midcentury modern and Scandinavian design elements, while focusing on bold upholstery and wood products. Susan Hable reimagined this piece—originally designed in stone for a previous Hickory Chair collection—with cherry legs and olive ash burl shelves.
The Beth Webb Collection for Arteriors — Graeme Accent Table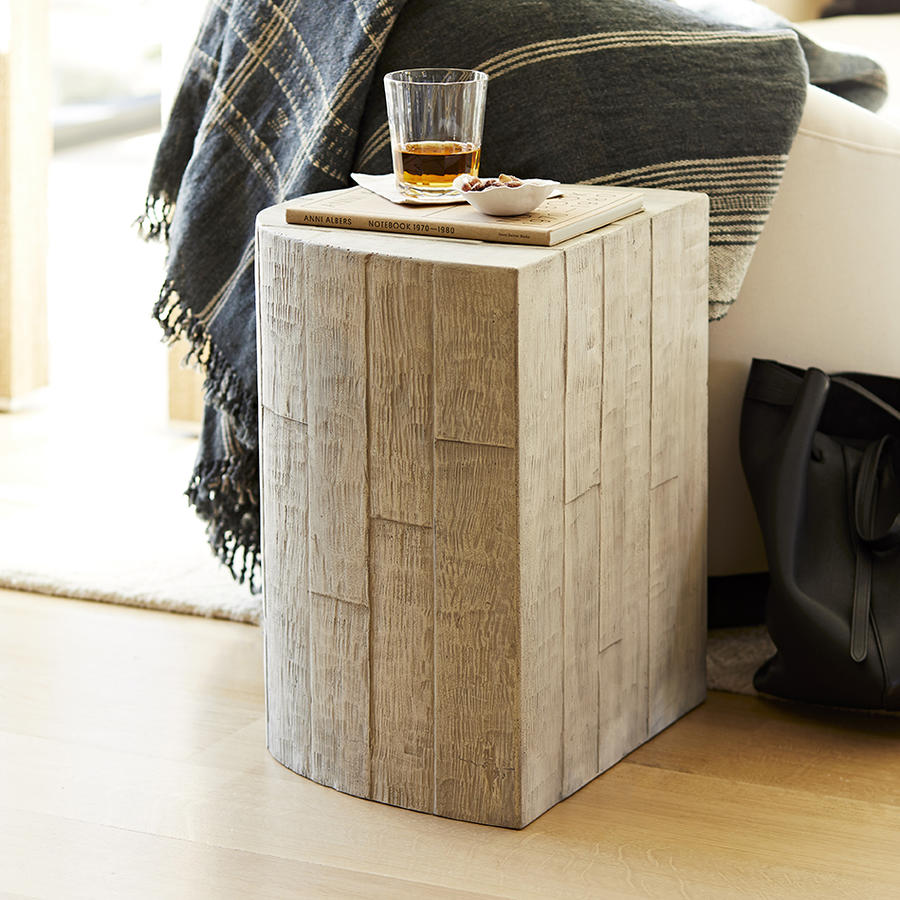 In designer Beth Webb's debut collection for Arteriors, she takes a cue from cultures around the world, mingling motifs from Japan, Ethiopia and ancient Rome. The Graeme Accent Table, however, was inspired by board form concrete in the designer's South Carolina home. The sculptural piece, which is offered in both a tall and short version, has an elegant simplicity.
Caracole — Remix Mirror Top Accent Table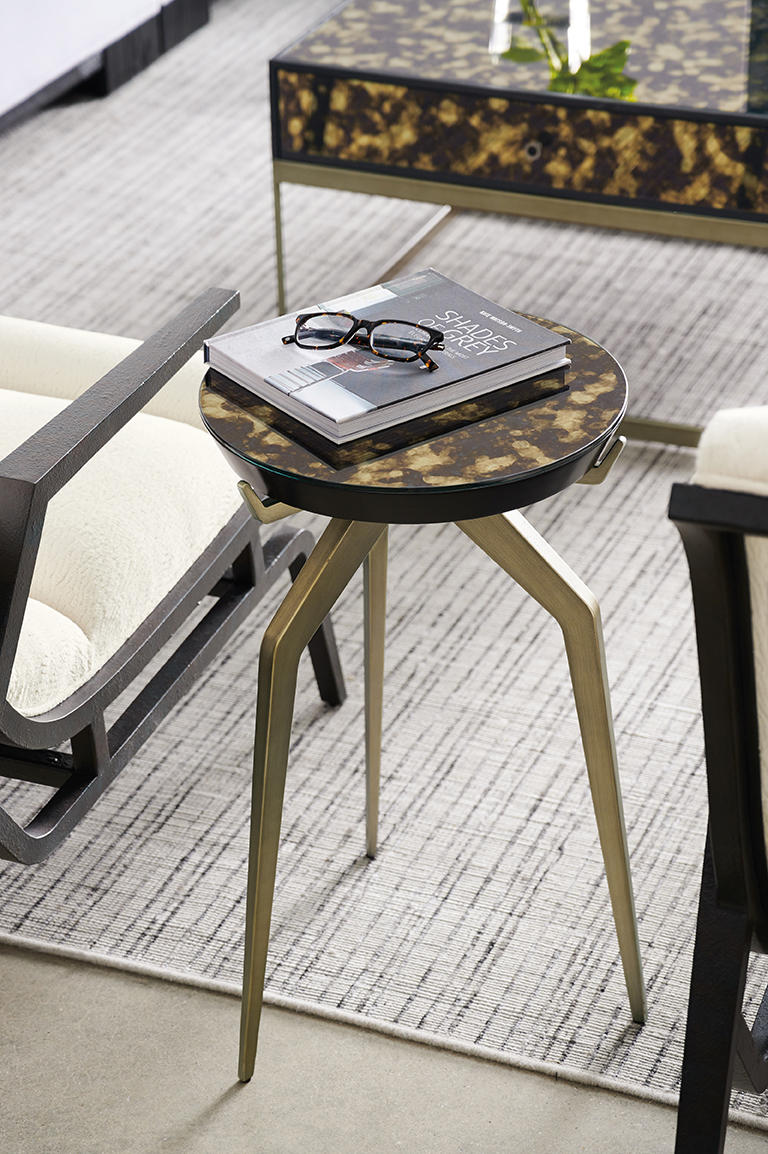 Topped with a piece of petrified wood, each of these tables from Caracole's condensed spring collection will be slightly different, with no two matching in color or design. Complemented by a bronzed metal base, this petite table is perfect for packing big style into small nooks.
Ray Booth for Hickory Chair — Press Side Table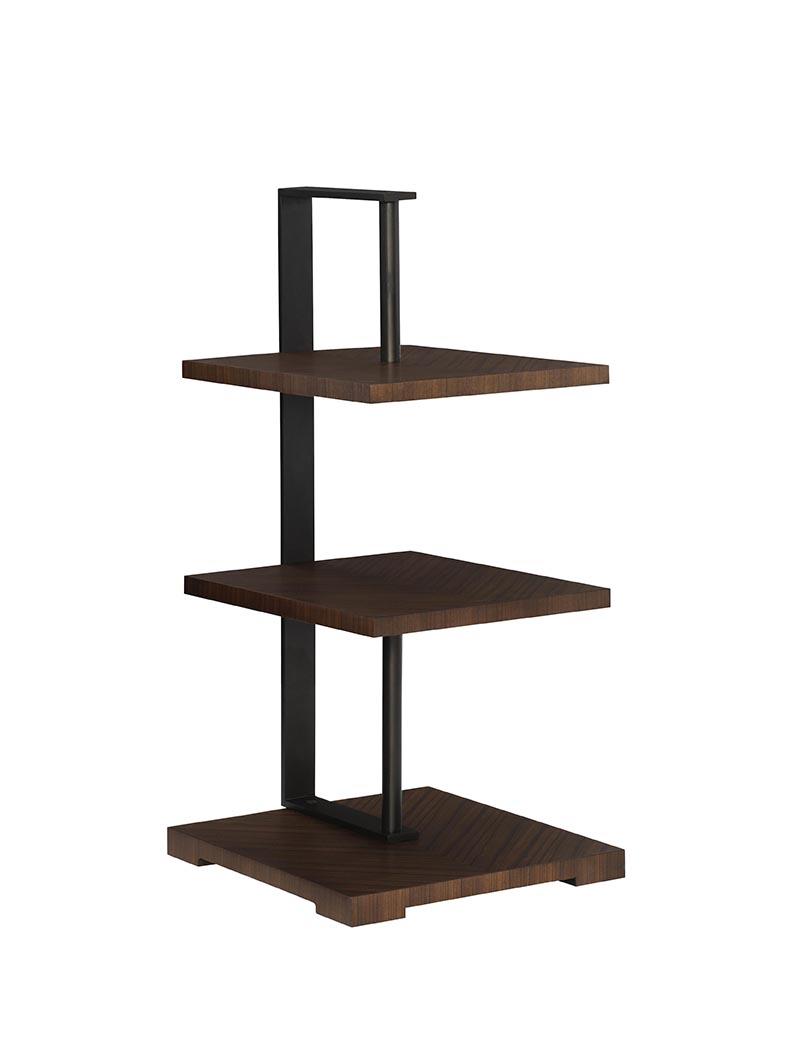 Courtesy of Hickory Chair
Designer and architect Ray Booth's collection for Hickory Chair aims to shake up the way we imagine home and plays with the concept of traditional shapes and materials. This architectural side table, designed as something of an ode to steel, challenges traditional thinking of what an accent table can be.
Mark D. Sikes for Chaddock — Hyacinth Table
Part of a collaboration between Mark D. Sikes, Chaddock and Farrow & Ball, the dainty and traditional Hyacinth Table can be customized in 12 colors from the beloved British paint brand, in addition to four finishes. The resulting table can be as demure or as bold as you wish.
Jamie Drake for Theodore Alexander — Reed Accent Table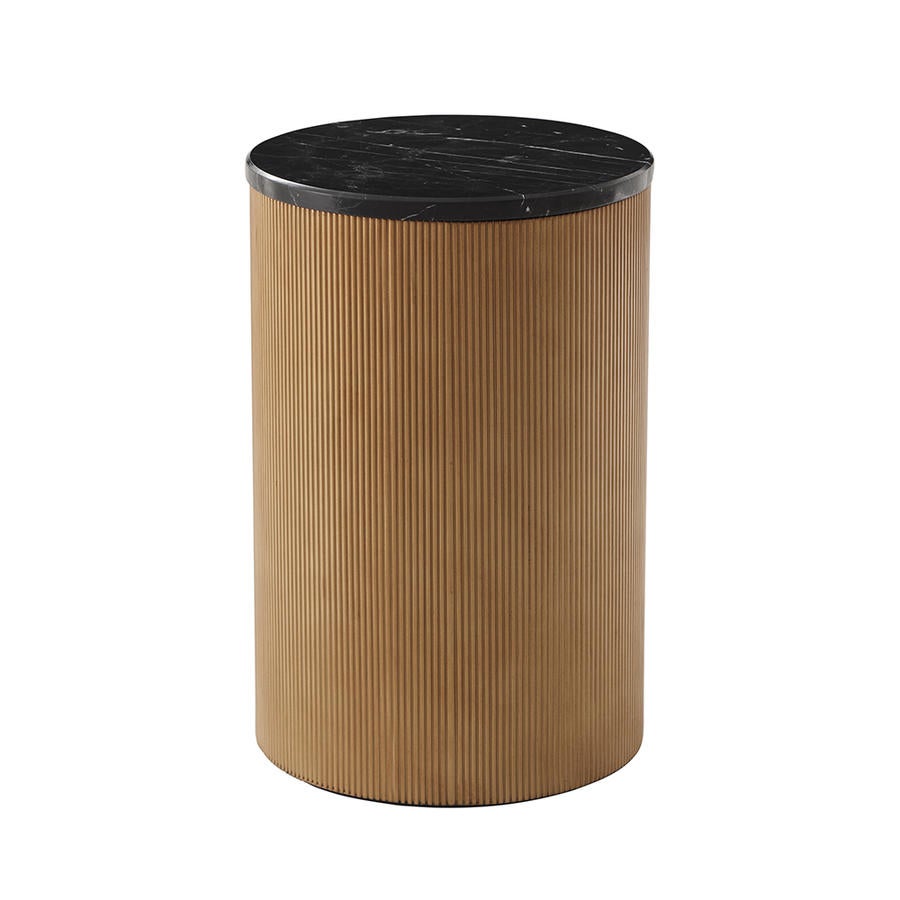 Courtesy of Theodore Alexander
Inspired by a neck collar that caught the designer's eye at a jewelry exhibit at the Metropolitan Museum of Art, the Reed Accent Table features a Nero Marquina marble top. Jamie Drake wanted to put his modern take on the ancient craft of working with reeds, placing an emphasis on balancing elegance and minimalism.
Josh Greene for Dowel — Medina Drinks Table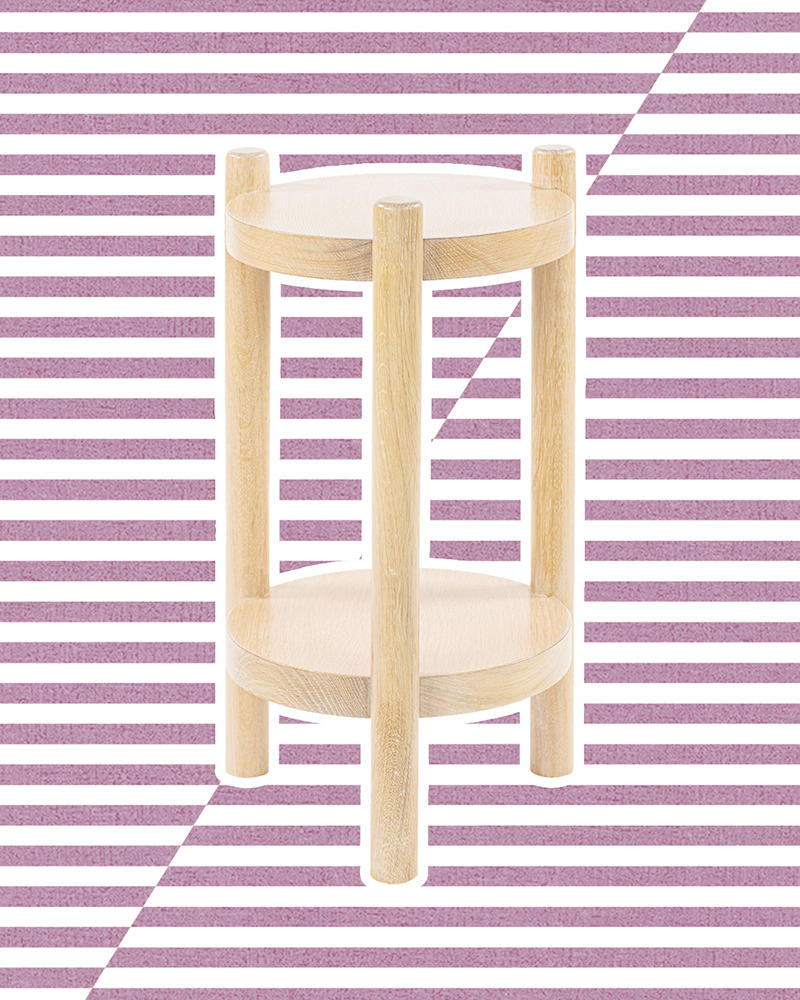 This collection by designer Josh Greene was driven by his desire to create pieces in proportions he struggled to find in his own work. The minimalist drinks table sits just 2 feet tall, making it the perfect companion to a low-slung sofa or an ideal choice for small city apartments.
Products featured in this article have been sourced from BOH's new Collections vertical, a showcase of the latest debuts from some of the industry's leading brands.
Homepage photo: Beth Webb for Arteriors | Courtesy of Arteriors