When she decided to expand her eponymous collection this spring, designer Amanda Lindroth could never have guessed that she'd be releasing a line of rattan and wicker furnishings in the middle of a pandemic. And while Lindroth and her new CEO, Jennifer Luong, were initially worried that the virus's arrival in America might mean delaying the launch, they've actually seen an increase in both online sales and social media engagement since the shutdowns began last month.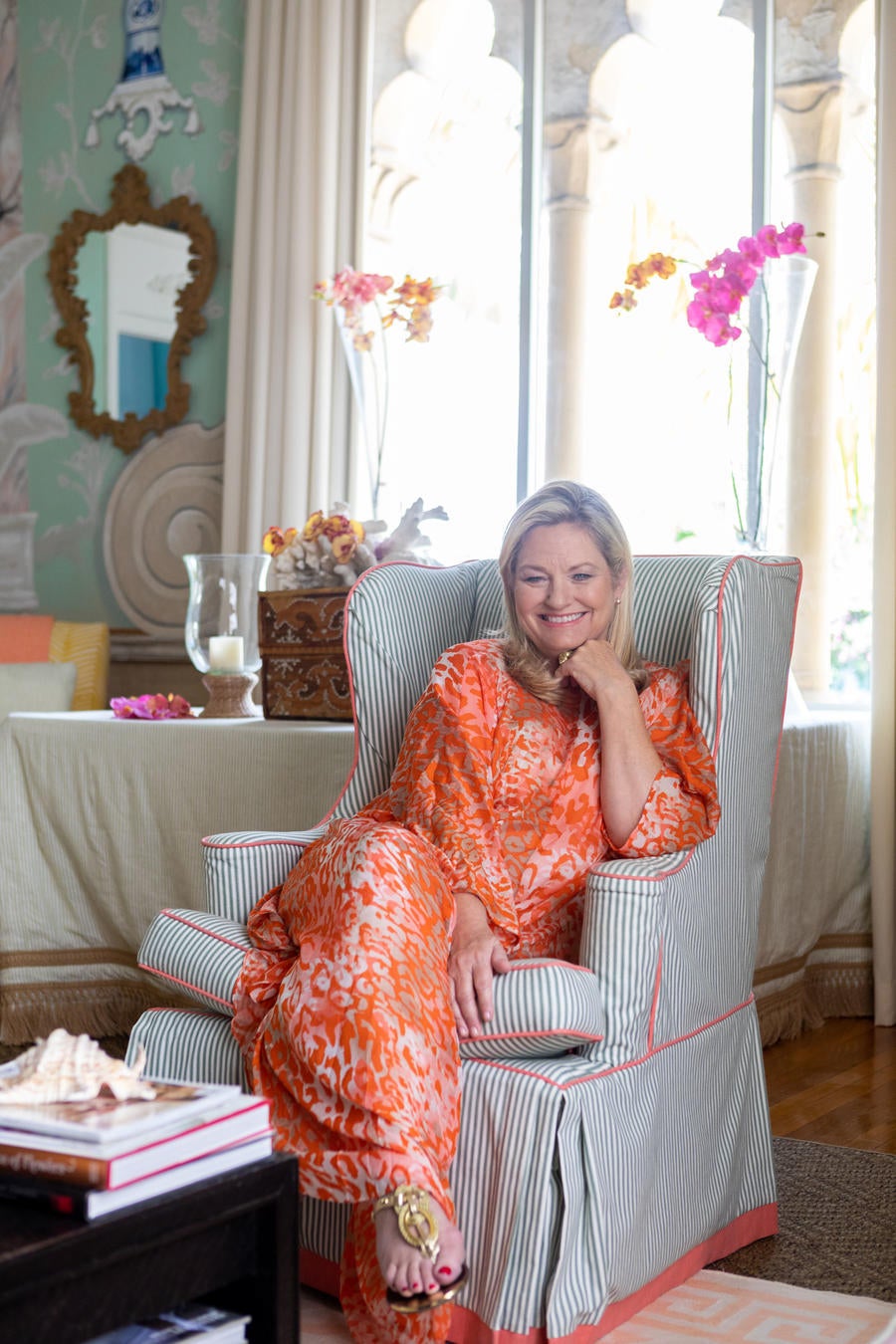 "We're super respectful of this crisis—we've closed our stores and have been careful to follow the safety guidelines in our warehouse," says Lindroth. "But people are shopping online and seem to be really concentrating on their homes right now, so we have no choice but to focus on the positive. We're taking it one step at a time, but we're excited about this launch."
With a collection that initially focused on tabletop products, the expansion includes bedding, furniture, lighting and decorative accessories, all featuring the signature caftan-clad glamour of the Palm Beach, Florida– and Bahamas-based designer's island aesthetic. "It's quite a big leap for us," says Lindroth. "For some reason, we never start small. We could have done three or four new pieces, but there's something closer to 30. That's just the way we roll."
The furniture and accessories are made almost exclusively of bamboo, rattan or wicker, materials that Lindroth needed Luong's extensive background in product development and sourcing to find. "I wouldn't have had access to the factories that can make high-quality rattan and wicker on my own," says Lindroth. "I needed Jennifer's knowledge of sourcing in Southeast Asia to make this a reality."
In thinking about expanding her product categories, the designer turned to her decorating studio, which keeps a list of 30 to 40 items that every one of her projects should have. Things like picture frames and orchid baskets were a must. "We like to be sure that houses have all these layers to make them feel like they're loved and looked after," says Lindroth. "If our brand has a DNA, I would say it's about happiness, celebration and living with your windows open. That's what we try to convey to people who shop with us, and I want to be able to give them a complete program of what gives our work this island feel."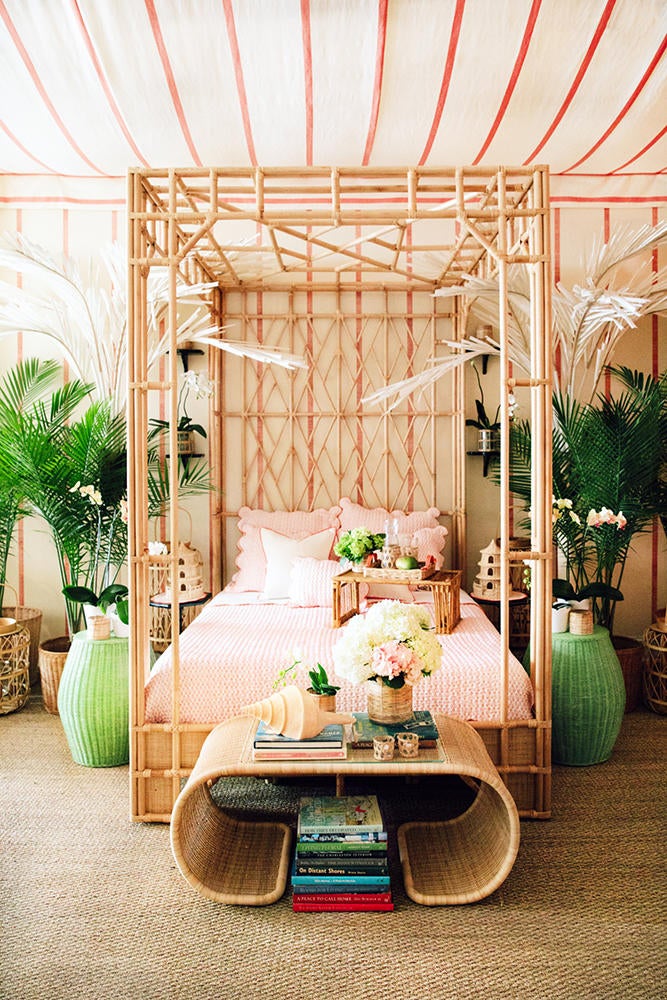 The rest of the new offerings are items that Lindroth had a hard time finding (at all, or in a quality she could stand by). The quality component is where Luong had her work cut out for her. "In many ways, this was a fun challenge for me, because while I've been in sourcing for most of my career, short knot bamboo is not something that you come across every day," says Luong. "Having someone who can actually make Amanda's canopy bed is very challenging. So, I really enjoyed that aspect of this process."
Throughout the pandemic, luck has been on the brand's side. The portion of the collection made in India shipped to the company's U.S. warehouse before India went on a strict lockdown. And when nonessential businesses began to close in America, that same warehouse was allowed to remain open under strict new worker safety guidelines, allowing warehouse staff to stay on the payroll—something Luong and Lindroth recognize as a benefit of the brand's continued customer engagement.
"I think it's really important to recognize that, even though this crisis is on everyone's minds and it's obviously very serious, there are still reasons to feel joyful in the home," says Lindroth. "Our collection is about living outside, having a good time and enjoying friends and family. We're taking the best out of the situation and responding to the fact that people, especially creatives, are setting tables and cooking and focusing on beauty where they can find it or create it within their homes. It's a fascinating moment, in that regard. To me, the way to find joy in this time is to see people noticing the beauty that can be found at home."