"My mother was a particularly glamorous woman," says Nassau-based interior designer Amanda Lindroth, when asked about her upbringing in Boca Raton. "She was tall and skinny and had a lot of opinions and a cigarette. … She said to my father: 'We're not rich enough to live in a mansion in Palm Beach and I'm not going to live in a lousy Florida ranch house,' so she hired a very interesting Danish architect." Glamour, real estate real talk and a taste of modern European architecture: the perfect ingredients for a designer's childhood.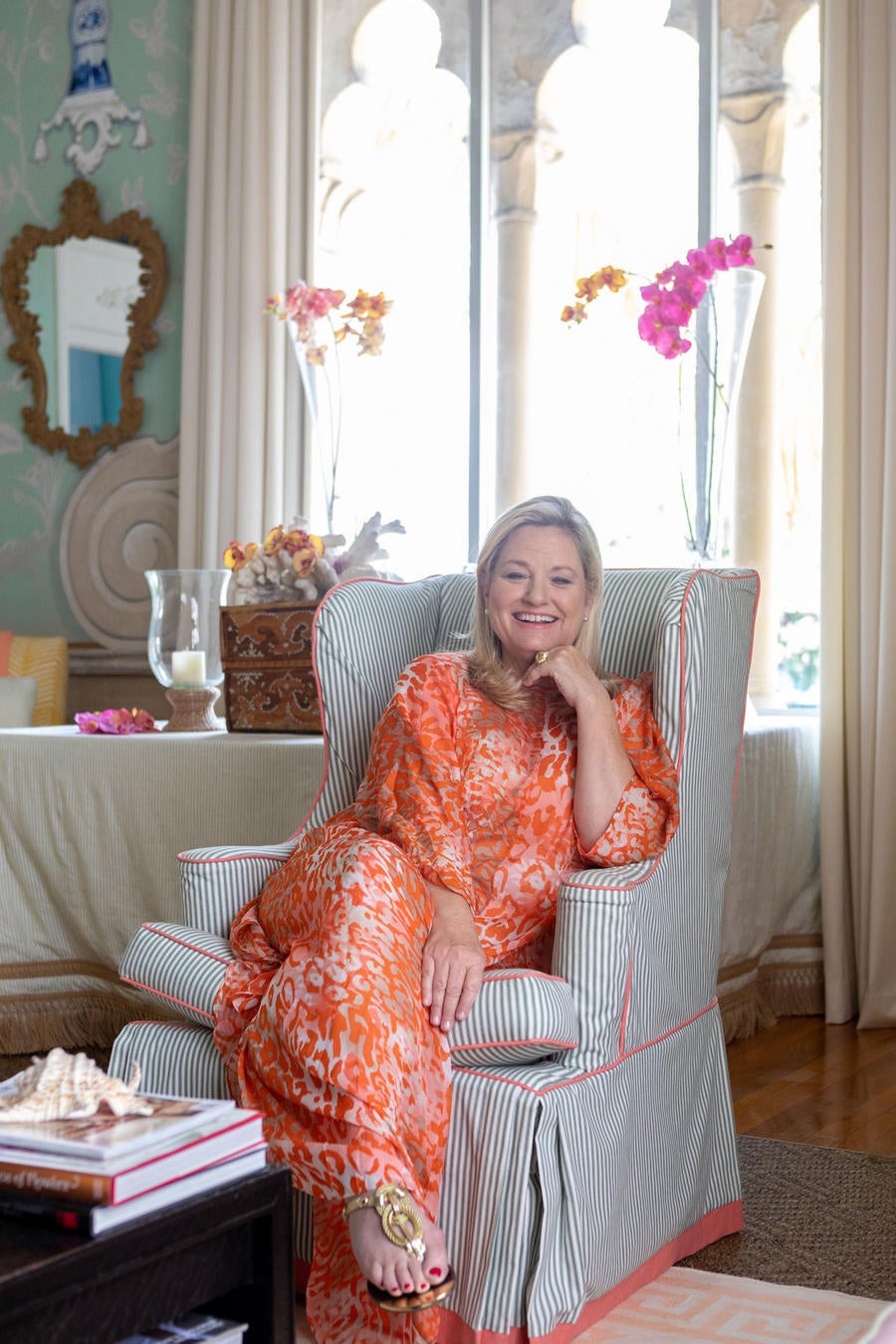 Courtesy of Amanda Lindroth
After first working as a journalist and PR consultant in London, Lindroth followed a husband to the Bahamas and set up a design business in the late 1990s. Since then, she has slowly built a reputation for her evocation of the island spirit wherever she goes. A few years ago, almost on a whim, Lindroth and her CEO, Austin Painter, went on a road trip through China, visiting factories and creating a collection of pieces to launch a product line. After a runaway success at the Atlanta Gift Show (they've sold 120,000 pieces to date), she has been busy turning her collection into a fully fledged brand.
In the latest episode of the Business of Home podcast, sponsored by Datacolor, Lindroth shares with host Dennis Scully the twists and turns of her journey. She discusses how her team used data (and intuition) to pick the location for their first major retail space, why it's important to hire based on what you don't know, and how the most important thing she's learned from the islands isn't rattan or pastels, but a philosophical approach to business. "You just have to roll with it. … If someone has made a mistake, or something catastrophic has happened, as long as no one is hurt, as long as it's something you can recover from by being completely transparent and accountable, then that isn't actually a problem," she says. "It's always in how you handle it."