Today the Bahamas, tomorrow the world. Nassau-based interior designer Amanda Lindroth is on a quest to bring her island-inspired style to a wider audience. The first outpost in her expanding empire? A charming shop in Charleston, South Carolina, opening May 10. In an interior-tented space decorated like a dreamy cabana, Lindroth will be selling items from her own collection, in addition to a few surprises.
This isn't Lindroth's first foray into retail—she has a low-key shop in Palm Beach—but it is her most serious. She's hoping it will serve as an anchor to grow a booming product and lifestyle line.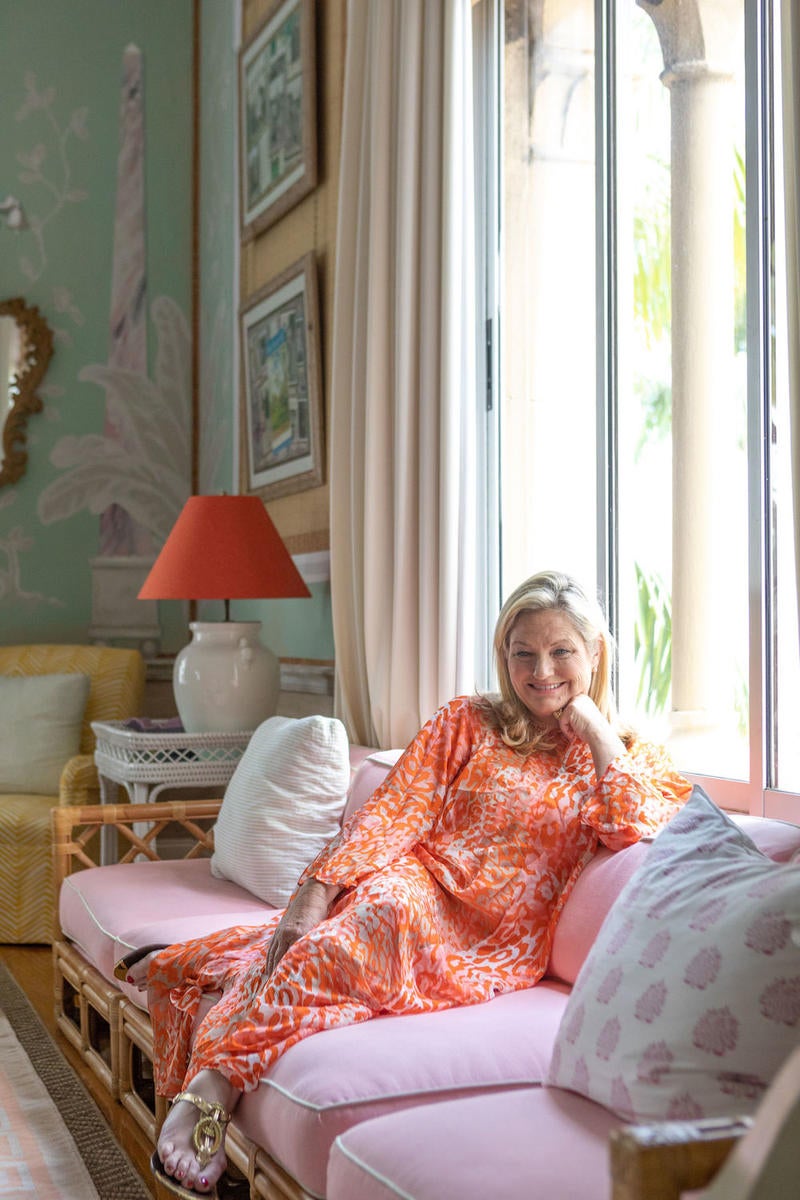 Courtesy of Amanda Lindroth
The line itself began (like most good things) over a late-night glass of rosé. Lindroth and CEO Austin Painter were going over a notebook full of doodles for new products when they hit on an idea: Why not just hop on a plane, go to China, and see if they could get the stuff made? One Guangzhou road trip later, Lindroth was in business. She tells Business of Home that after the runaway success of the line's debut at the Atlanta Gift Show, they moved over 100,000 units in a year.
Lindroth has already set up an e-commerce business through her website, and has built up a network of retailers who stock her goods, but she sees her own physical location as the logical next piece of the puzzle. "What we were understanding about the new retail game is that, though we would prefer for everything to be direct to consumer, people need the validation of a store," she says. "We were watching people like Warby Parker, who open up stores in special places and make them real destinations."
To that end, Lindroth has designed the shop in high island style. She's also installed a lavish dining room table so that the shop can host regular events. The first is slated for next Tuesday, a dinner for local designers and architects, as well as a handful of influencers. It fits right in with the new retail paradigm: Make it an experience, or don't do it at all.
The choice of Charleston is also part of a strategic retail approach. Lindroth and her team looked at their site's analytics to identify locations for a potential first store, and the South Carolina enclave fit the bill. Data aside, the city, with its mix of historic architecture, lively culinary scene and growing population of creatives, just felt like a fit. A Houston pop-up is next, and maybe a location in Manhattan Beach in the near future.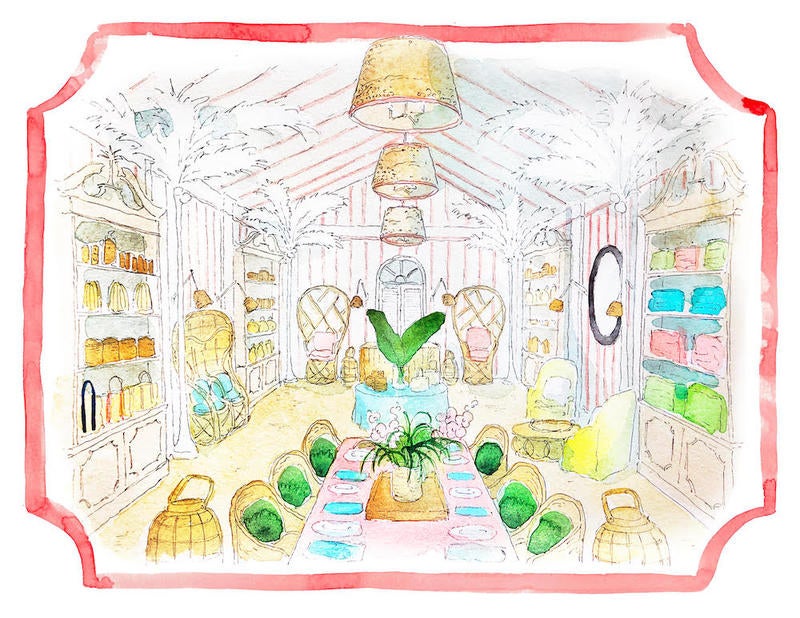 In the meantime, Lindroth has hired a full-time sourcing manager and a social media staffer. Earlier this year, she held a summit in Nassau, soliciting advice from a handful of industry leaders. So where is this all going—will Lindroth one day be the caftan-clad Martha Stewart of the islands? "Why not? We're good at it and we've found a niche for ourselves," she says. "Our team is tiny but we have a lot of horsepower."
Of course, scaling up can be a perilous journey. Is Lindroth concerned at all that any of the authenticity of her perspective will be compromised by reaching for a broader audience? "My feet are so firmly planted in what we do that I'm not even very tolerant of anything that sways out of our lane," she says. "Just today we were talking about the quality of fabric for some wicker chairs, and the debate was—do we do it in outdoor fabrics because of endurance? No, we have to do them in cotton—handmade, natural fabrics is who we are."
Besides, such debates about rigid authenticity don't fit into the island mindset. "If I was trying to draw a mass audience into our world, I'd probably start by telling them to relax, open the window and get some fresh air," Lindroth says with a laugh.