Fabricut vice president David Klaristenfeld has spent a busy two decades in the fabric industry, but 2019 might be the most eventful year yet. This summer, his company acquired the much-beloved boutique designer brand Clarence House, and Klaristenfeld is in the midst of a crash course in working in the tip top of the market, where fabrics are hundreds of dollars a yard, and multiline showrooms rule the roost.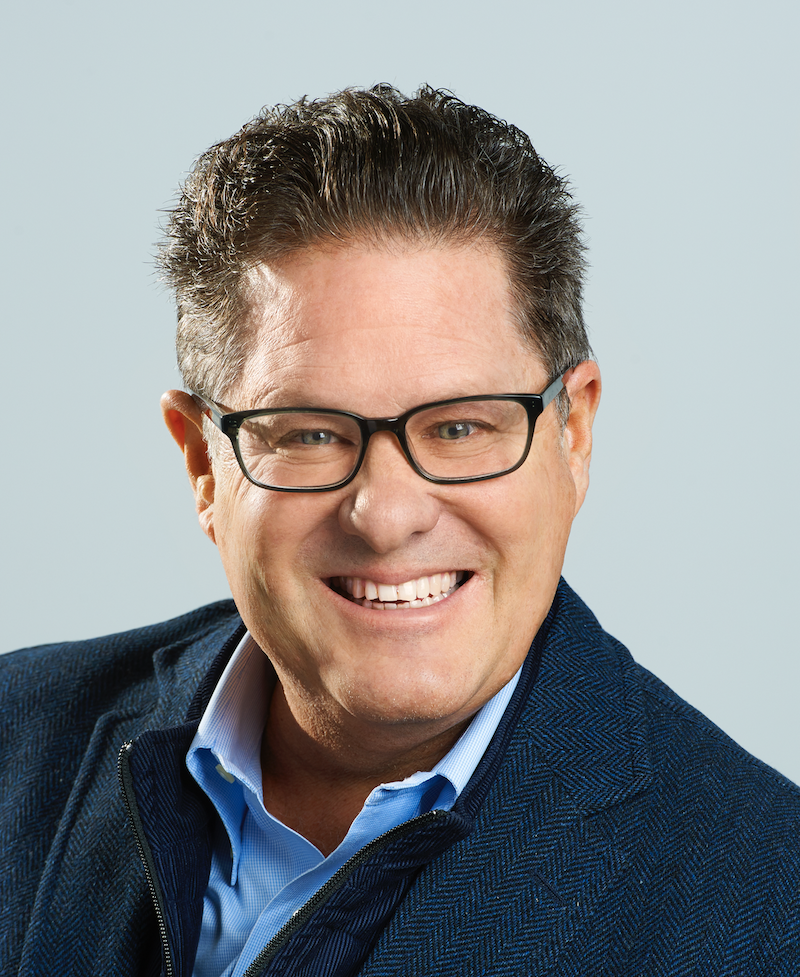 "It's a whole new world," he tells host Dennis Scully in the latest episode of the Business of Home podcast (sponsored by Chairish and Google).
There are many challenges involved in the acquisition, both practical and cultural. But Klaristenfeld has been invigorated by the prospect of working on an iconic American brand and with a legendary creative director, Kazumi Yoshida. In a wide-ranging conversation, he also chats about the general state of the fabric world, the difficult economics of sampling, and why he thinks, despite a lot of noise, the industry isn't changing as much as some people may think.
Below, listen to the episode and check out a few takeaways. If you like what you hear, subscribe (free of charge) to the podcast on Apple Podcasts.
EDITING IS KEY
When Klaristenfeld arrived at Fabricut 16 years ago, he found himself repeating the same thing over and over again: "You're putting out too much damn product." He's worked on cutting Fabricut's lines down over the years, and has taken a similar approach to Clarence House, chopping the collection from 7,500 SKUs to 1,700. "We've managed to piss off some people; we feel like we're able to build it back up to a much better place from this starting point. … We're much more careful how much product we're putting out, making sure there's a story behind what [we're] bringing out and why."
PARTNERSHIPS ARE EVERYTHING
One of Klaristenfeld's first big decisions with Clarence House was to pull the line off of third-party websites that sold to the public. The rationale was that the brand was always a designer brand, and would do best through its traditional sales channels like multiline showrooms. But the relationship between Fabricut and the Kneedler Fauchères of the world took some figuring out, and there was some culture confusion at first. For example, Fabricut requires many of its customers to fill out a credit request—not a common ask in the world of high-end multilines. Rather than pushing the company line, Klaristenfeld has been working hard to make Fabricut's process work for showrooms, and he sees a side benefit:
"Not only will it help us in our relationships with [high-end multilines that stock Clarence House], it's going to help us with our relationship with all of our agents throughout the country for Fabricut. … We are learning how to work better with agent showrooms because of Clarence House, and I believe it will help us with all of our other brands as well. We need them to stay in business. Otherwise, there's no other way for us to show our other fabrics throughout the rest of the country."
IT'S ALWAYS 2008
We all know what can happen when a big fabric company struggles with debt. Klaristenfeld, a former bankruptcy lawyer, emphasizes how important it has been for Fabricut to operate debt-free. The mentality at the Tulsa, Oklahoma–based firm is very much: Act like it's a recession, all the time. "The people who survive are the ones who have run their businesses as though everything was 2008," he says. "You want to be lean and able to maneuver through difficult times. … Managing your debt is huge—if you can't make that payment to the bank, it doesn't matter what your sales are."