One of the likely consequences of the economic collapse caused by the pandemic is the creation of brand-new businesses and business models that have found a way to adapt to the new reality. That will be especially true in retailing, where so many legacy companies—brands like J.C. Penney, Pier 1, Tuesday Morning, and a number of others likely to join the list—will be gone or severely diminished in scale and significance.
Given this state of affairs, a new business being tested by Walmart is one of the more intriguing concepts that could impact the future of retail. It has just opened the fourth test location of its Walmart Health center, which offers a range of new health and wellness services (with transparent, posted prices) adjacent to Walmart stores.
The company—the world's biggest retailer—is billing the department as a one-stop shop for primary care, dental care, vision and hearing services, as well as behavioral health, fitness and wellness education classes. Speaking to the local television station in Little Rock, Arkansas, where the new facility opened, Sean Slovenski, senior vice president of health and wellness at Walmart U.S., explained the company's reasoning: "With 90 percent of Americans living within 10 miles of a Walmart store, we believe we can help by bringing quality health care to the communities that need it most. It's more important than ever, which is why we're opening more Walmart Health locations."
And if you're asking what a health center has to do with the home furnishings business, the answer is plenty. Most strikingly, all retailers will need to adapt to a newly health-conscious consumer. "The silver lining in this pandemic is that it brings a lot more focus on health and wellness," Beth McGroarty, director of research at the Global Wellness Institute, told journalist Pam Danziger in a story for retail business newsletter The Robin Report. "Post-pandemic behaviors will change just because people will have adopted new ways to survive, even thrive. It will be a radical check on our blatant consumerism."
In the piece, Danziger notes that retailers will need to think about more than just selling products when considering health and wellness. "Retailers limit themselves if they think of wellness just in terms of products consumers use, wear close to their body, put on their skin or decorate their homes with," she writes. "Retailers have an unprecedented opportunity to reevaluate and reassess every aspect of their businesses, not just how to reassure their staff and their customers are safe when they cross the threshold."
This two-tier approach to the health and wellness sector—having both the products and the shopping environment consumers need and want—presents opportunities as well as challenges for retailers in the home furnishings space. The market for the actual products and services is huge: $473 billion worldwide. Obviously, the kind of direct-health products that stores like the new Walmart departments sell come to mind first, but in the home business they could include products like mattresses and bedding for better sleep, cookware and kitchen items that allow for healthier eating, and environmental equipment like air purifiers and water treatment systems.
On a broader level, creating the kind of retail space where shoppers feel comfortable and safe is the other part of the health equation and presents an entirely different set of circumstances. But for retailers adapting to business in the post-pandemic era—assuming we get there eventually—it may be the only way to stay in business.
____________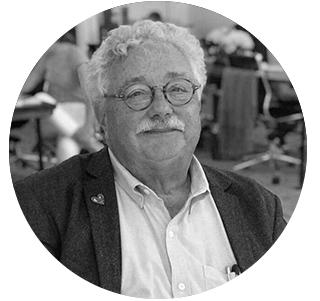 Warren Shoulberg is the former editor in chief for several leading B2B publications. He has been a guest lecturer at the Columbia University Graduate School of Business; received honors from the International Furnishings and Design Association and the Fashion Institute of Technology; and been cited by The Wall Street Journal, The New York Times, The Washington Post, CNN and other media as a leading industry expert. His Retail Watch columns offer deep industry insights on major markets and product categories.
Homepage photo: Courtesy of Walmart