While retailing may not be a zero-sum game—when one player loses, it doesn't necessarily mean another one wins—it is true that some percentage of one shuttered brand's lost business eventually ends up someplace else.
So it is with great interest that those in the furnishing trade's home decor, accessories and gift sectors watch what will happen following a nearly unprecedented series of store closings over the first month of 2020. While no hard revenue estimates are yet available, there are hundreds of millions of dollars of sales in these categories that will be newly in play over the first half of the year and beyond. And while the beneficiaries are subject to speculation, they're likely to be led by Target, HomeGoods, Wayfair, At Home and even Walmart.
All of this activity was triggered by ominous announcements from some of the bigger national chains. At the start of January, Pier 1 Imports, struggling to stay out of bankruptcy, said it was closing half of its entire retail fleet, amounting to some 450 stores. Many observers think this is in fact a prelude to Chapter 11, and that it's possible that the entire chain will eventually close.
This news was followed by several similar, smaller-in-scale announcements. Kirkland's, the home decor chain known for its nostalgia-tinged accents, said it would close 27 of its 432 locations, or about 6 percent of its total. Of less importance to home accent companies but still a large presence in the overall gift space, stationery resource Papyrus filed for bankruptcy in January and is liquidating everything, including its 245 retail locations.
Meanwhile, Bed Bath & Beyond—which, ironically, may end up acquiring business from some closing competitors—had already announced last October that it would close 60 more stores this year, including 40 under its namesake banner, and indicated more shake-ups to come in 2020. Other national retailers, like Macy's, J.C. Penney, Sears, Kmart and Kohl's have all announced store closings over the past few months.
When big national retailers close, much of that business simply evaporates. With fewer stores advertising, running sales, promoting events and offering coupons, it can cause overall revenue for a classification to decline no matter the efforts of retailers trying to pick up the business. One of the most dramatic examples of this principle occurred more than a decade ago, when home specialty chain Linens 'n Things went out of business. Logically, the bulk of its sales should have transferred to its arch competitor Bed Bath & Beyond, with smaller shares going to retailers like Kohl's, Macy's and HomeGoods. But while each of these retailers registered small blips in their business following the Linens 'n Things shutdown, that boost in no way equaled the nearly $3 billion in sales the retailer did in its final year.
That is likely to be the case for this newest round of store closings. Financial consulting company Telsey Advisory Group said it expects Wayfair, HomeGoods, Target and At Home to be best positioned to pick up share. Data and traffic tracking company Placer.ai has corroborated these gains at Target and HomeGoods, but also for Bed Bath & Beyond, Home Depot and Lowe's. It suggested Walmart could be a winner as well, but cautioned that the giant mass merchant would need to work on its market positioning to fully take advantage of the shifts.
As 2020 has barely begun, it's likely we will continue to see more rounds of store closings and more business up for grabs. Round and round it will go, where it will stop, only the consumer knows.
____________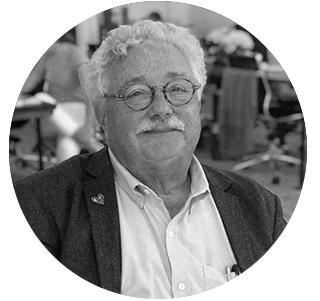 Warren Shoulberg is the former editor in chief for several leading B2B publications. He has been a guest lecturer at the Columbia University Graduate School of Business; received honors from the International Furnishings and Design Association and the Fashion Institute of Technology; and been cited by The Wall Street Journal, The New York Times, The Washington Post, CNN and other media as a leading industry expert. He was also a guest on the BOH podcast, and his Retail Watch columns offer deep industry insights on major markets and product categories.
Homepage image: Shutterstock.com