The wait is over. Now comes the hard part.
With the announcement on Wednesday that Mark Tritton had been hired as the new president and CEO of Bed Bath & Beyond, the former Target CMO answered one of the big questions hovering over the retail home furnishings business. Whether he has all the answers to the follow-up questions of how to fix the very troubled big-box retailer is another matter entirely.
Even a cursory look at his resume and accomplishments would suggest he is absolutely the right person for the job. Investors certainly applauded the move, pushing the stock up nearly 20 percent in the hours after the announcement; CNBC analyst Jim Cramer called him "the number-one CEO they could get."

But when Tritton reports to work on the first Monday in November, he will face an overwhelming set of problems to address, ranging from infrastructure, merchandising and supply chain management to both in-store and online shopping experiences.
A closer look at what he helped to achieve at Target, as well as earlier stops during his 30-year career in retail and fashion, shows that he has been in this position before and helped turn bad situations into good ones—albeit never as the person atop the entire org chart. In fact, one could draw very clear parallels between the problems he'll face at Bed Bath & Beyond with what was happening at Target when he arrived there in 2016 as part of the team assembled by its then-new CEO Brian Cornell.
At that time, Target was very much stuck: It had lost its merchandising flare for being cheap chic, the anti-Walmart alternative to other big-box stores; it had tired brands, tired stores, and operationally it was behind the curve. Cornell, no doubt with Tritton by his side, set out to change that—dramatically. In a gutsy move for any new CEO of a public company, he told Wall Street that things were going to be ugly for some time as the brand doubled down (and spent billions) on remodeling its stores, ramping up its private-label product development and getting its merchandising act together.
Tritton, the person in charge of virtually all of those things, was the one who had to fix them—and he did just that. Target has remodeled more than a third of its entire 1,800-store fleet, a feat virtually unprecedented in modern big-box retailing history. It has launched more than 40 private-label programs, perhaps a dozen of which have broached or crossed $1 billion in annual sales—a remarkable achievement given the long lead times needed for such endeavors, particularly in this age of global sourcing challenges.
Less quantifiable but no less impressive are the improvements in Target's e-commerce business. With savvy moves on the home delivery and "click and collect" (buy online, pick up in store) fronts, the company has moved into the top tier of digital retailers.
Of course, from the outside, it is difficult to know how much these results can be directly attributed to Tritton or how much should go to others—particularly Cornell, who has proven to be a very smart leader. But one has to assume that as chief merchant, Tritton was instrumental in both strategizing and executing these initiatives.
That will be his job at Bed Bath & Beyond too. The retailer's stores are also in need of a massive refresh; they have become overrun not just with bad product but too much of it. He will need to initiate a massive product development program at a company that has never truly valued that process. (It has developed just three such programs this year, two of which are only now reaching stores and online.) In conjunction with that effort, he will need to build, virtually from scratch, a direct sourcing arm similar to Target Store Services. Bed Bath & Beyond continues to depend far too heavily on third parties to bring in product, to the detriment of both its assortment and its bottom line.
Tritton will also be tasked with things he didn't necessarily have to deal with at Target. There will have to be store closings, probably in the triple-figure range. He will need to divest at least some of the odd collection of nameplates—brands like Cost Plus World Market and Harmon Beauty come to mind immediately—that previous management haphazardly assembled over the years. And he will have to cut the current headcount and replace a very firmly entrenched headquarters workforce that isn't likely to take kindly to all the changes.
All of this will need to occur in an orderly and clear fashion that employees, shoppers and investors can understand—and it will need to happen sooner rather than later, as all three of those groups have developed notoriously short patience levels.
Can Tritton do it? His track record would suggest that he has a better shot at succeeding than most. However, it is by no means certain. Nobody said retail was going to be easy these days. But nobody said it was going to be this hard either.
____________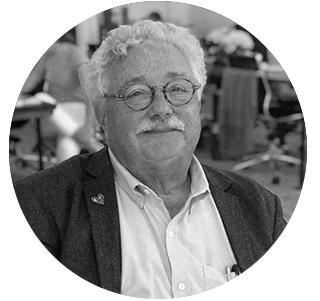 Warren Shoulberg is the former editor in chief for several leading B2B publications. He has been a guest lecturer at the Columbia University Graduate School of Business; received honors from the International Furnishings and Design Association and the Fashion Institute of Technology; and been cited by The Wall Street Journal, The New York Times, The Washington Post, CNN and other media as a leading industry expert. He was also a guest on the BOH podcast, and his Retail Watch columns offer deep industry insights on major markets and product categories.
Homepage photo: Shutterstock.com